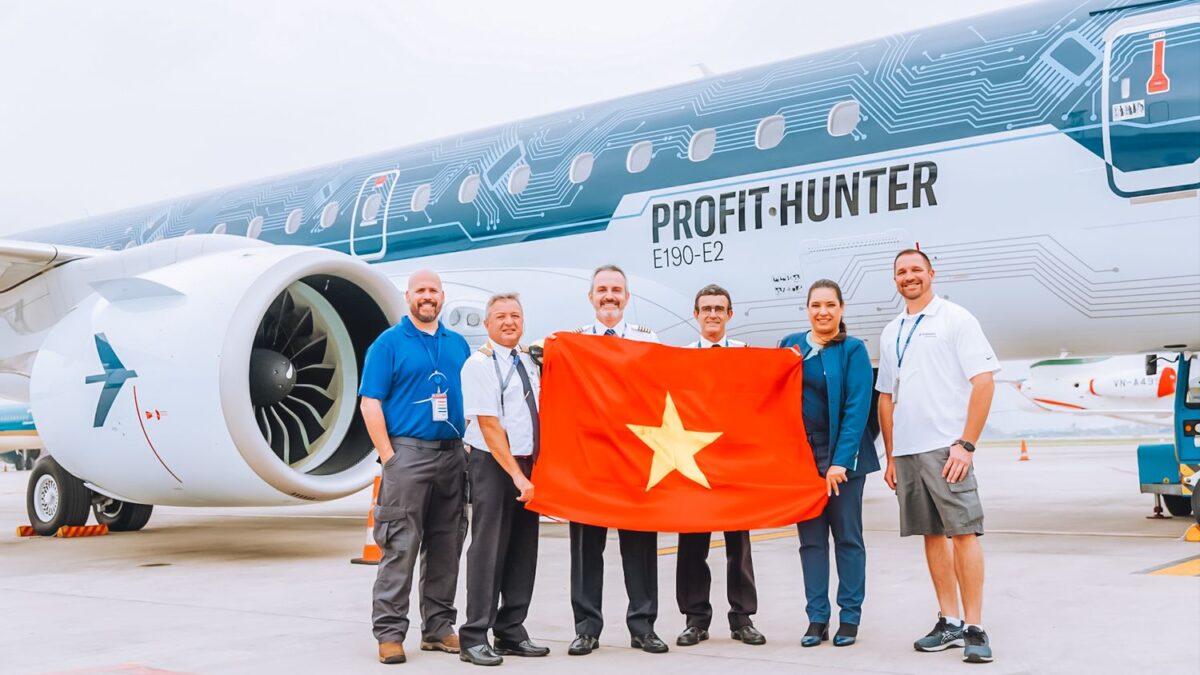 Vietnam Airlines has issued a tender for three Airbus A320neos on lease, which raises questions over whether the airline will still add regional jets.
The national carrier says in a statement it is seeking request for proposals (RFP) for the lease of three A320neos for delivery this year and/or next year.
The carrier had earlier planned to lease A320neos from Chinese lessor ICBC Aviation Leasing but last year decided against taking the new aircraft. The lessor then leased to Mexican low-cost carrier Volaris, with the aircraft still sporting the Vietnam Airlines livery.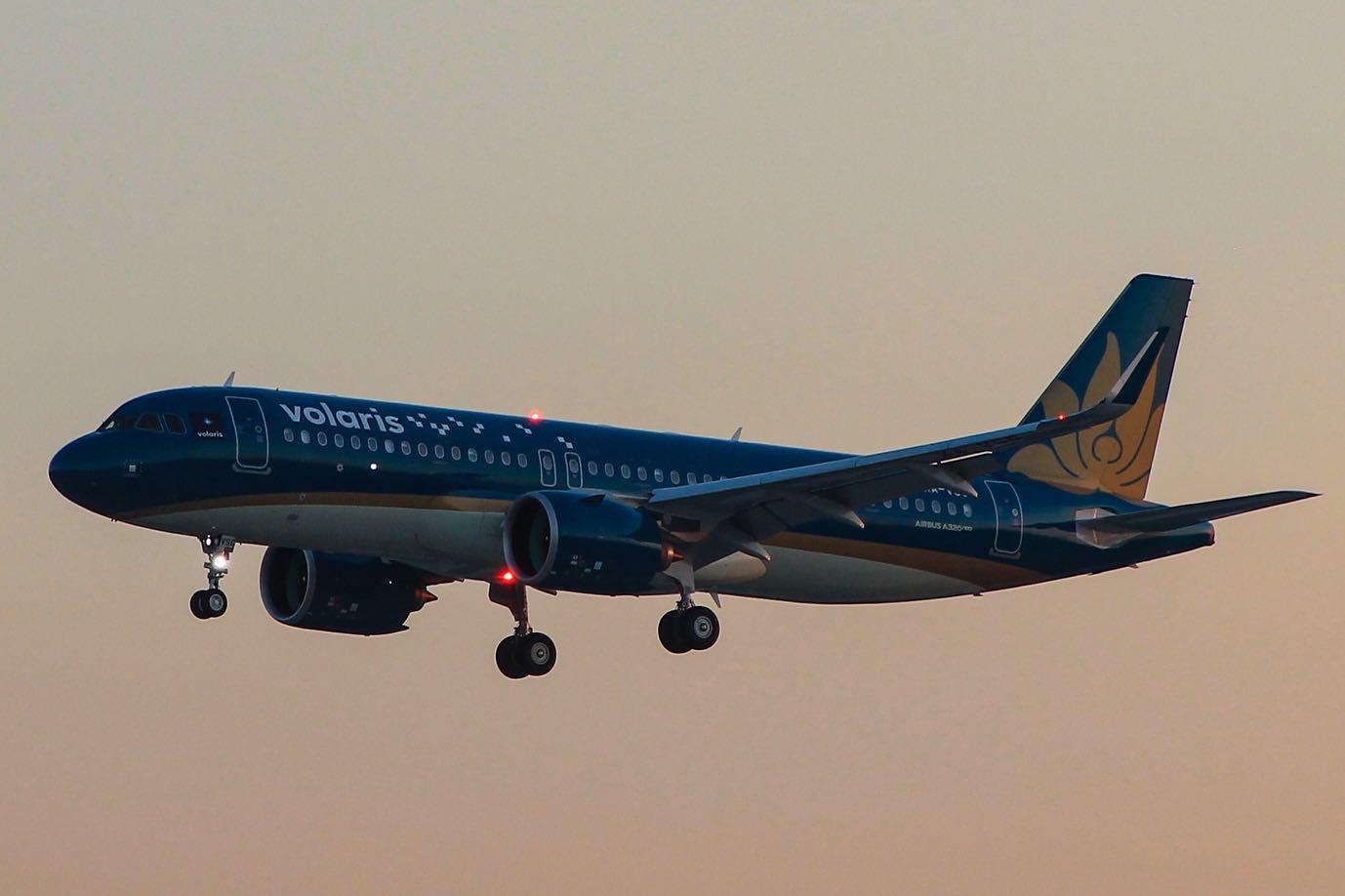 Picure shows the Volaris A320 still with the Vietnam Airlines livery (credit: u/frooshanta via Reddit)
Vietnam Airlines last year was still grappling with the pandemic and at that time the country was still in lock-down. But since March, the market in Vietnam and elsewhere in Southeast Asia has rebounded.
Vietnam Airlines is an Airbus A321 and Airbus A321neo operator, so its decision to add the smaller capacity A320neo is interesting. The general trend in the industry is to move towards larger narrowbodies.
But the advantage of the A320neo is it could be useful for thinner domestic routes. The A320neo and A321neo are the same aircraft family, so pilots can easily switch between the two. The A320neo being a smaller capacity aircraft than the A321neo – 150 passengers in a roomy two-class configuration versus 180 passengers for the A321neo in the same roomy configuration – means it can take off from slightly shorter runways than the A321neo.
There are a couple of airports in Vietnam that have short and narrow runways which Vietnam Airlines has been serving using ATR 72-500s. These are Con Dao International Airport, which is based in and derives its name from the southern Vietnam island, and the other is Dien Bien Phu International Airport which is based in and derives its name from the highland town of the same name, near the Laos border.
Both airports have a 1,830m-long (6,004ft) runway but the main issue is not the length but the runway width; it is only 30m-wide whereas Airbus A320-family aircraft need a 45m-wide runway. The A320neo does also need a runway length of more than 1,900m but could still take off from a 1,830m-long runway with some payload restrictions.
Bamboo Airways is Vietnam Airlines' main full-service competitor and has been serving these two markets with GE CF34-10E powered Embraer E-190s.
Fortunately for the national carrier Vietnam Airlines, the Civil Aviation Administration of Vietnam (CAAV) is working towards an upgrade of the two airports.
Smart Aviation Asia Pacific reported in March, citing a letter from the CAAV to Vietnam's Ministry of Transport, that it proposes to close Con Dao airport from April 2023 to December 2023 for renovation.
The CAAV says the renovation works involves widening the runway to 45m (148ft) from 30m, building a new taxiway, lengthening three existing ones and widening the apron so eight aircraft can park there, doubling current parking capacity.
Vietnamese news media has also said that the authorities are working to upgrade Dien Bien Phu's airport runway.
Vietnam Airlines has said it plans replace its ATR 72-500s with regional jets and is considering the Airbus A220 and Embraer E2.
At the Routes Asia conference in Danang in June, in which Embraer was a main sponsor, Vietnam Airlines CEO, Le Hong Ha, said it planned to add regional jets next year after the airports have been upgraded.
But it makes no sense to wait until the airport upgrades are completed, when the key benefit of getting the regional jets is that these aircraft can serve these airports without the need for airport upgrading.
The airport upgrading benefits the A320neo, making it possible for this type to serve Con Dao and Dien Bien Phu, and does away with the need for regional jets.
It is also interesting to note that Vietnam Airlines has been talking for about a decade about buying regional jets, but nothing has happened.
The need first arose in 2014 when the carrier sold its two ageing Fokker 70 aircraft, leaving it with no smaller aircraft other than its ATR 72-500s.
The carrier was initially looking at the Sukhoi SuperJet, Mitsubishi Regional Jet and Bombardier CRJ900. Bombardier even brought a Delta Air Lines CRJ900 to Vietnam in late 2018 to show Vietnam Airlines.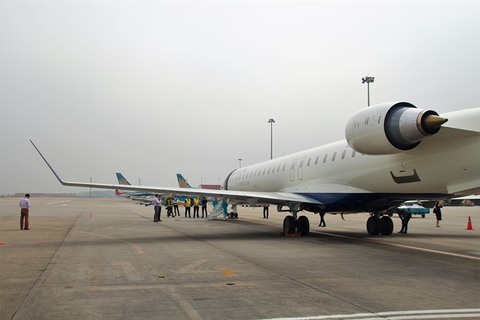 Picture from Vietnam Airlines shows the Bombardier CRJ900, in Delta Air Lines livery, in November 2018 at Hanoi's Noi Bai International Airport when the aircraft was doing a demonstration tour
But the carrier never made a decision. Then in April and May this year respectively Embraer and Airbus brought E2 and A220 demo aircraft to a Vietnam. But still no decision.
Now with the airport upgrades and the prospect of A320neos coming into the market, there appears to be no clarity on whether Vietnam Airlines will get regional jets after all.
The superior short take-off and landing capability of the regional jet does provide the airline with greater flexibility, but from a fleet commonality perspective, there is a strong argument for Vietnam Airlines having an all A320neo-family fleet.
Also an A320neo, being a larger capacity aircraft, has a lower cost per available seat kilometre (ASK) than a regional jet. Vietnam Airlines would need to fill the larger aircraft to make it work, but could do that by discounting its fares on the routes.
Feature picture, from Embraer, shows its personnel posing in front of the Embraer E2 'Profit Hunter' Shark aircraft during March's demo tour of Vietnam.
Related articles:
Related posts
SUBSCRIBE TO OUR NEWSLETTER