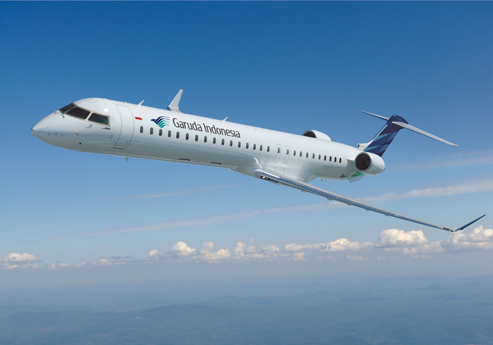 Garuda Indonesia has launched a new service between Singapore and Belitung Island, off the southeastern coast of Sumatra.
The airline says the service is part of its commitment to improving tourism links to potential tourist destinations other than just Bali.
Tanjung Pandan is the largest town on Belitung. It is a special economic zone and has been designated one of the government's ten prioritised tourist destinations, says Garuda.
Indonesia's embassy in Singapore says five-star hotels and a golf course are already being built in Belitung. 
Garuda says the island has the potential to become Indonesia's second Bali because of its exotic beaches and the new four-times-weekly Belitung-Singapore service.
It adds that island destinations such as Belitung are ideal for short beach trips since they can be reached within an hour.
Garuda also says connecting to Singapore is an important part of its tourism strategy as Singapore is both an international and = tourism hub.
The Indonesian national airline has recently been extending its international reach. Other than Belitung-Singapore, Garuda has also announced upcoming services from Jakarta to Nagoya and London.
Edward Eng
Edward is based in Singapore. He writes stories on regional aviation across the Asia-Pacific region and has a background on covering socio-political issues. Edward holds a BA (Hons) in Philosophy, Politics and Economics from the University of Warwick in the UK.
Related posts
SUBSCRIBE TO OUR NEWSLETTER