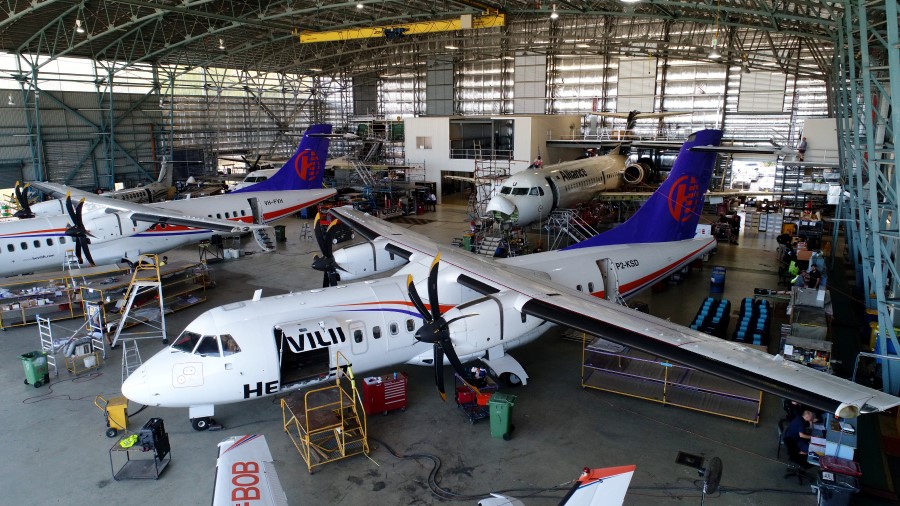 Hawker Pacific has completed an expansion of its Cairns hangar, opening up new maintenance, repair and overhaul (MRO) opportunities for aircraft from Australia and Southeast Asia.
Jason Burzacott, Hawker Pacific's vice president of Australian service centres, tells Smart Aviation APAC the hangar expansion was partly funded by the Queensland government under the condition that it meets jobs growth milestones.
He says they expect to increase their permanent workforce to about 150 by 2020 from 130 currently. Cairns also employs up to 30 contractors during busy periods, with this number rising to 50 over the coming year, he adds.
The A$4.5 million (US$3.3 million) expansion involved increased the size of the hangar to 4,000m2 from 2,700m2, says Burzacott.
He says the expansion has allowed the Cairns hanger to take larger aircraft such as the Fokker 70 and 100.The Cairns facility has just started doing heavy maintenance work for Fokker operator Alliance Airlines, which is based in Brisbane. Alliance is the world's largest Fokker operator. Burzacott says that prior to Hawker Pacific, all heavy maintenance on the fleet had either been handled in-house by Alliance, or overseas at Fokker Services Asia in Singapore and Austrian Technik in Bratislava, Slovakia.
He says the Cairns facility also does heavy maintenance on ATRs, Bombardier Dash 8s and Beechcraft King Airs.
Burzacott says Cairns is the only MRO facility outside Pratt & Whitney Canada (P&WC) that has permission to work on P&WC's FAST diagnostics system for engines. It also performs avionics modifications on aircraft, including the Cessna Caravan.
The Cairns facility is well-located to get more work from its regional customers such as Hevilift, Skytrans Airlines and Air Marshall Islands, says Burzacott, who also mentions that being near Brisbane is useful since numerous customers send their P&WC engines there for overhaul.
He also highlights that short-range aircraft such as Fokker 100s can fly from Papua New Guinea to Cairns without the need for a fuel stop. Air Niugini operates Fokker 100s.
Edward Eng
Edward is based in Singapore. He writes stories on regional aviation across the Asia-Pacific region and has a background on covering socio-political issues. Edward holds a BA (Hons) in Philosophy, Politics and Economics from the University of Warwick in the UK.
Related posts
SUBSCRIBE TO OUR NEWSLETTER