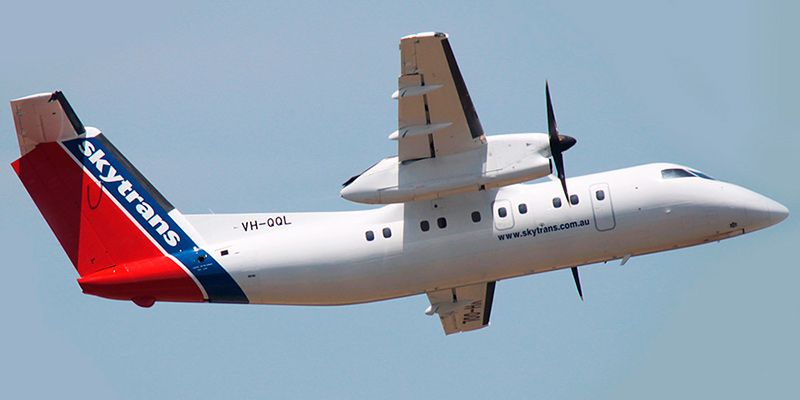 Australia's Skytrans Launches Two New Routes In Queensland
Ong Jeng Yang, 10 Aug 2021
2 min

read
Cairns-based Skytrans Airlines has expanded its network in Queensland. 
The airline says in a statement it will be launching a five-times weekly service starting 13 September from Cairns to Whitsunday Coast Airport and on to Rockhampton. No other airlines serve the route. 
The Whitsundays are an archipelago of 74 tropical islands off the Queensland Coast and next to the Great Barrier Reef, one of the seven natural wonders of the world. 
Skytrans CEO, Alan Milne, says: "The big winners will be locals who live in Cairns, the Whitsunday region and Rockhampton, because they will have additional choice and we are committed to delivering the best service possible for these local communities."
Whitsunday Regional Council Mayor Andrew Willcox says the council-owned airport is excited to have inked the deal with Skytrans, as it increases domestic connectivity and opens international connectivity via Cairns. 
Skytrans also launched a five-times weekly service on July 30 on the Cairns-Horn Island-Bamaga route. 
Horn Island is known for its Torres Strait Heritage Museum, while travellers can visit Jardine River National Park at Bamaga or go on sightseeing tours. Bamaga is a small town near the top of Cape York. 
"There's no doubt that international and domestic tourism has taken a battering because of the pandemic but we believe these routes will be very popular and continue to grow when borders reopen and stay open," says Milne.
Skytrans provides services to many of the Torres Strait Islands and the expansion to Horn Island will allow for more seamless connectivity, he adds.
Milne says the service to Bamaga will be the shortest domestic airline flight in Australia, but through the increased connectivity between Cairns and the Torres Strait Islands, Bamaga locals will be able to benefit from it. The new service will also provide additional freight capacity for the Bamaga community.
Both new routes will use the company's De Havilland Aircraft Dash 8-100s, which have a capacity of up to 36 passengers.
Picture source: airline-inform.com
Ong Jeng Yang
Based in Singapore, Ong Jeng Yang has more than four years of experience working in the media industry.
Related posts
SUBSCRIBE TO OUR NEWSLETTER