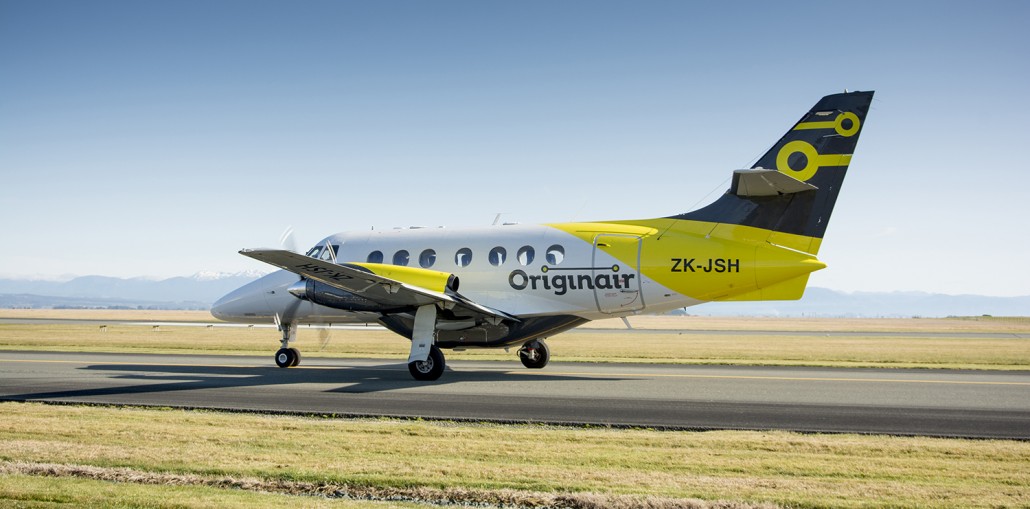 Regional airline Origin Air is looking to commence a new service to Napier in late October, as travel demand gradually picks up.
Robert Inglis, CEO of Origin Air, tells Smart Aviation Asia Pacific the route was originally slated for 17 August, but was postponed due to New Zealand's lockdown measures. The airline has a reduced flight schedule currently because of the lockdown. 
He says Origin Air intends to recommence its full schedule and begin flights from Palmerston North, Hamilton and Nelson to Napier on 22 October. 
The airline currently serves four destinations in New Zealand, namely Palmerston North, Hamilton, Wellington and Nelson where it is headquartered. 
Origin Air has a fleet of four aircraft: three Jetstream 32s and one Jetstream 31. Inglis says they chose Jetstreams, because its suitable for the size of the markets it serves.
"The Jetstream is a well-built aircraft that suits our requirements," he says, adding that the aircraft is also pressurized, an important capability for the routes it flies in New Zealand. 
Inglis says while the country's international borders remain closed due to COVID-19 restrictions, domestic travel has been strong.
"Passenger numbers have reduced during the lockdown periods, however, demand has generally returned promptly," he highlights.
Inglis also notes that the regional routes that the airline flies to, are not affected or dependent to any great extent by international travel.
He says Origin Air has no immediate plans to add further aircraft or routes.
Picture Source: originair.co.nz
Related Stories:
New Zealand's Sounds Air Moving Forward With Electric Aircraft As Main Focus (24 August 2021)
Ong Jeng Yang
Based in Singapore, Ong Jeng Yang has more than four years of experience working in the media industry.
Related posts
SUBSCRIBE TO OUR NEWSLETTER