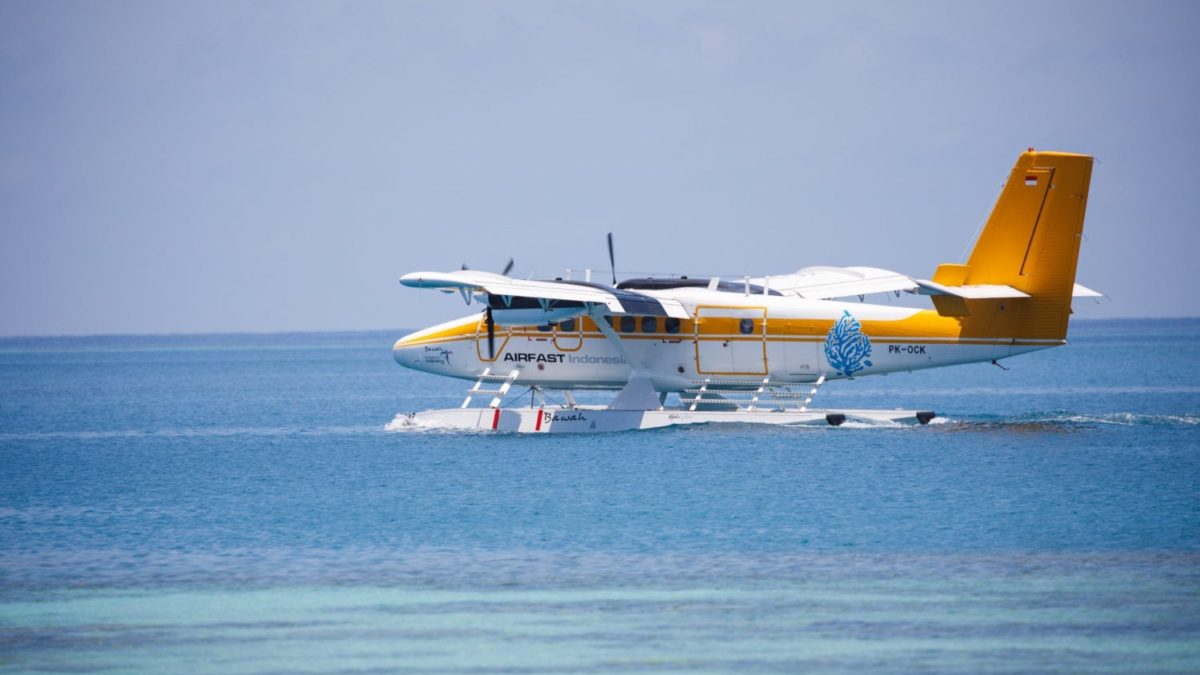 The seaplane business is still in its infancy as operators continue to find it difficult managing operations with the seaplane stalwart de Havilland Canada DHC-6-300 Twin Otter.
Managing director of Jakarta-based charter airline Airfast Indonesia, Arif Wibowo, says the main challenge is in getting trained pilots. There are no Twin otter simulators in the world – at least until Canada's Viking Air opens theirs in December – making it difficult to get pilots qualified as captains, he adds.
Twin Otter pilots in Indonesia typically need up to 2,500 hours in the Twin Otter cockpit to become captains, Arif says. This is no mean feat in Indonesia where island resort contracts mean low utilisation rates for seaplanes and typically stipulate that operations end at 17:00hrs each day, he adds.
Arif, who is also the former CEO of national carrier Garuda Indonesia, says this is an unattractive arrangement as it will take several years to accumulate 2,500 flight hours. This will take up to several years to complete. Jet operations are also more attractive to prospective Twin Otter captains as they tend to offer better salaries, he says.
Airfast operates a fleet of three Series 300 Twin Otters, four Viking Air Series 300 Twin Otters, an Embraer 135 Legacy business jet, and two McDonnell Douglas MD-80 series aircraft.
Two of the Series 300 Twin Otters are in seaplane configuration, Arif says, adding that they mainly serve the Bawah Reserve island resort, which tourists connect ti from the airport on Batam Island, near Singapore. The company is also chasing seaplane contracts with Indonesian island resorts in north Bali and Lombok, he adds.
Airfast also has other chart businesses. Using the Twin Otters, it services logistics and mining contracts in West Papua and Balikpapan, Arif says.
Edward Eng
Edward is based in Singapore. He writes stories on regional aviation across the Asia-Pacific region and has a background on covering socio-political issues. Edward holds a BA (Hons) in Philosophy, Politics and Economics from the University of Warwick in the UK.
Related posts
SUBSCRIBE TO OUR NEWSLETTER