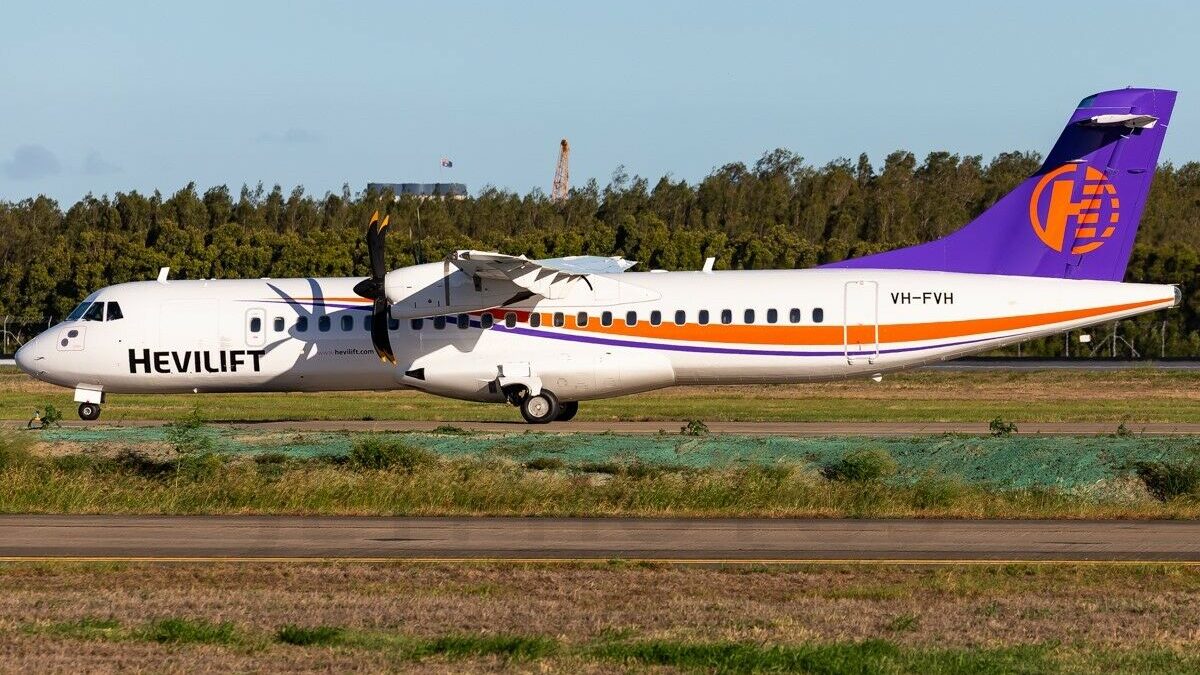 Aircraft leasing company Aviation has leased an additional ATR 72-500 to Hevilift.
The Singapore-based lessor says it signed new five-year leases with Hevilift for three of its ATR 72-500 aircraft, with two being renewal leases and one coming in as a new lease.
Avation says all three aircraft are former Virgin Australia aircraft, which the Avation has been remarketing, since the airline went into administration and the aircraft were returned. 
Smart Aviation Asia Pacific previously reported that Virgin Australia went into voluntary administration in April 2020. The airline then came out of administration but the airline's new owners decided to retire the ATR fleet and only operate Boeing 737s. 
Virgin Australia returned a total of six ATR 72-500s to Avation, of which five have now been leased or sold, says Avation.
"We are pleased to sign these long-term leases with Hevilift, an existing and valued customer. We are starting to observe a recovery in the air travel industry, notably in the regional sector where the ATR 72 is the optimal aircraft," says Avation's executive chairman Jeff Chatfield.
Avation is an aircraft leasing company, headquartered in Singapore, that owns and manages a fleet of commercial aircraft which it leases to airlines around the world.
Hevilift is a leading fixed and rotary wing aviation services operator providing charter solutions for the transportation of personnel and equipment in a variety of fields.
According to Hevilift's website, the company's fleet includes the De Havilland Canada DHC-6 Twin Otter 300/400, ATR 42-320/500, ATR 72-500 and several other helicopter models.
Picture Source: betteraviationjobs.com
Related Stories:
Lessor Avation Anticipates Virgin Australia Administrator Will Only Pay Small Fraction Of Monies Owed (1 March 2021)
Singapore's Avation Bets on ATR with Growing Regional Market (7 February 2019)
Ong Jeng Yang
Based in Singapore, Ong Jeng Yang has more than four years of experience working in the media industry.
Related posts
SUBSCRIBE TO OUR NEWSLETTER