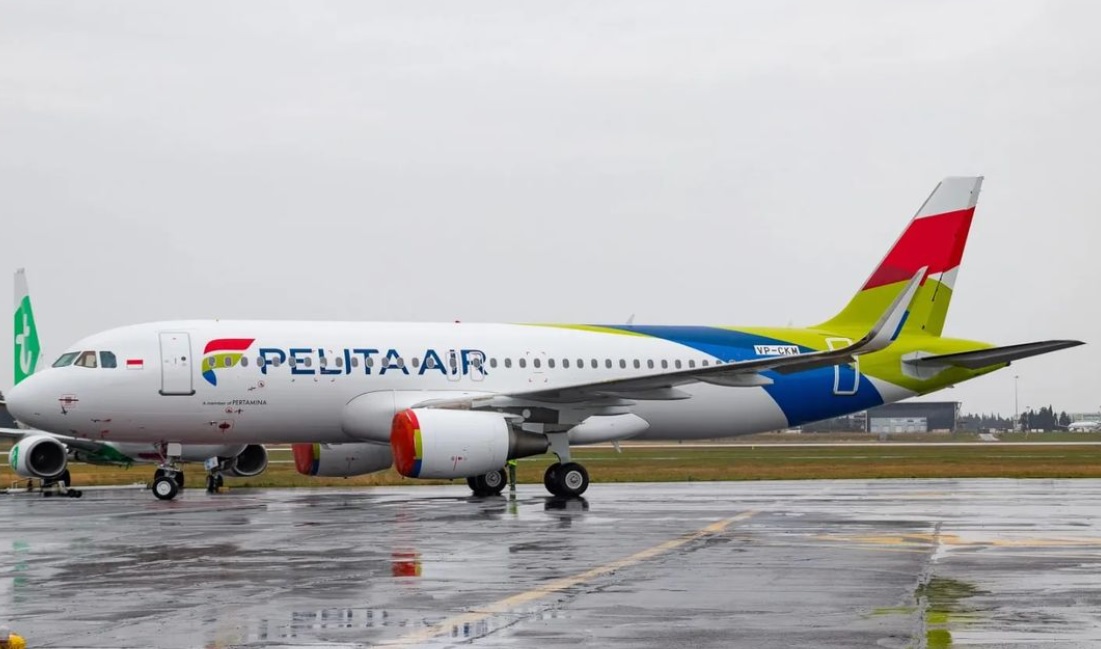 Albert Burhan, president director of government-owned charter operator Pelita Air Service, has been temporarily stripped of his position after being named a suspect in the ongoing corruption investigation into Garuda Indonesia. 
News outlet Detik Finance reports that the Attorney General's Office (AGO) has named Burhan as a suspect due to his role as Garuda Indonesia vice president of treasury management from 2005 to 2012.
Indonesia's deputy attorney general for special crimes, Ali Mukartono, told the media previously that a team of investigators in the AGO is investigating information that has come to light involving alleged corruption pertaining to some aircraft financing and lease deals at Garuda Indonesia.
Burhan who was also the former president and CEO of Garuda Indonesia's low-cost subsidiary Citilink, before becoming the president director of Pelita Air Service, has been temporarily stripped of his title in light of this case, the report adds.
Pelita Air Service president commissioner, Michael Umbas, says the decision was made out of respect for the ongoing legal process and director of finance and general affairs Muhammad Fauzani has been appointed as acting president director.
Ministry of state-owned enterprises special staff, Arya Sinulingga, says the authorities are looking for a replacement for Burhan, highlighting the candidate could come from within the current organization or from elsewhere, so long as he or she has the required competence, the report adds.
Pelita Air Service has a fixed-wing fleet of one Avro RJ85, one ATR 42-500, two CASA 212s as well as five ATR 72-500s and operates charter flights, Smart Aviation Asia Pacific reported last October.
Garuda Indonesia, meanwhile, is in financial difficulties and embroiled in lawsuits. 
Pelita Air Service has applied to the authorities for permission to expand beyond charter services and become a scheduled airline operating Airbus A320s. 
It obtained a domestic air transportation business permit from Indonesia's Ministry of Transportation last December. But it is unclear whether Indonesia's Directorate General of Civil Aviation (DGCA) has approved its application to update its AOC to include scheduled operations and A320s. Once it receives this approval it will be able to commence these operations. 
Recent photos of an Airbus A320, with Pelita Air Service livery, have circulated online.
Information from aircraft tracking site Planespotters.net shows Pelita Air Service has an Airbus A320 with Indonesian aircraft registration PK-PWC. The aircraft is powered by CFM International CFM56 engines and was previously registered under lessor Aviation Capital Group (ACG). The aircraft was first registered in 2013 under India's GoAir.
Garuda Indonesia's maintenance facility GMF AeroAsia says on its social media it has signed an agreement with Pelita Air Service to provide aircraft maintenance. 
Picture from Jetphotos (CaptainWII972) shows an Airbus in Pelita Air's livery.
Related Stories:
Indonesian Government Investigating Garuda Indonesia For Alleged Corruption Involving Some Aircraft Lease And Financing Deals (31 December 2021)
Indonesia's Pelita Air Service Starts Recruitment For A320 Pilots And Cabin Crew (1 December 2021)
Garuda Indonesia Responds To Queries On Why It Pays Higher Aircraft Lease Rates (8 November 2021)
Another Creditor Sues Garuda Indonesia (26 October 2021)
Indonesian Court Gives Garuda Indonesia Some Financial Respite (21 October 2021)
Govt Says Garuda Indonesia Being Liquidated Is A Possibility (19 October 2021)
Indonesia's Pelita Air Plans To Expand Into Scheduled Flights Using Airbus A320s (14 October 2021)
Ong Jeng Yang
Based in Singapore, Ong Jeng Yang has more than four years of experience working in the media industry.
Related posts
SUBSCRIBE TO OUR NEWSLETTER