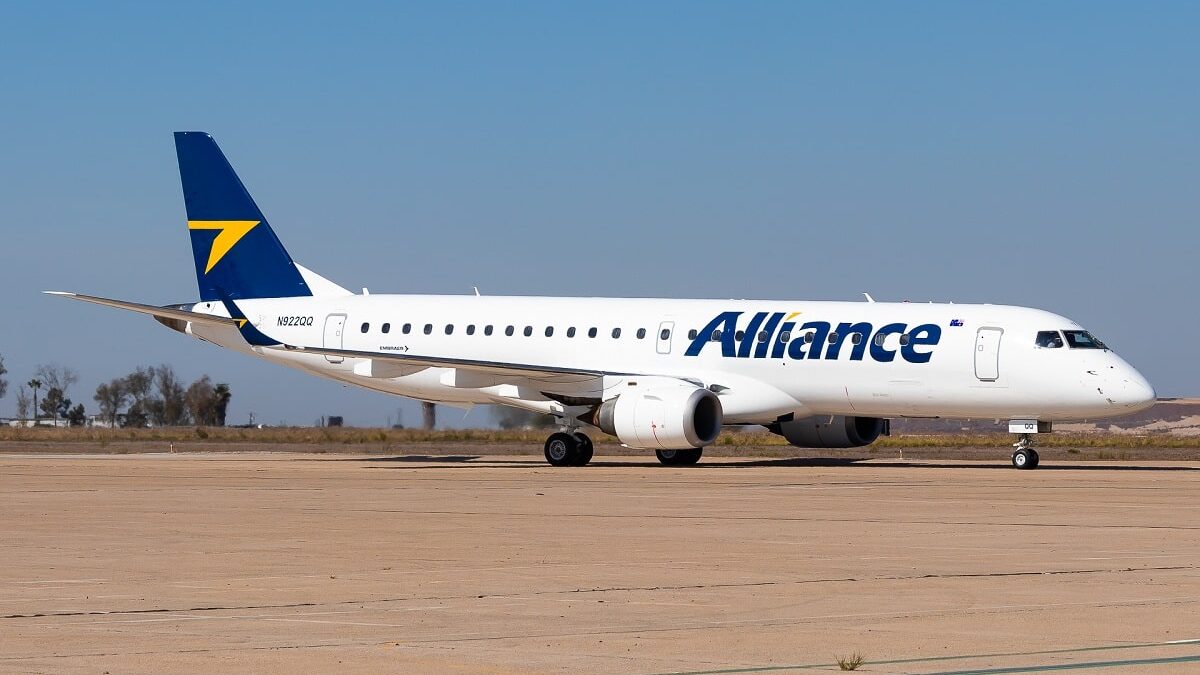 Australia's Expanding Alliance Airlines Posts Strong Profit
Ong Jeng Yang, 16 Aug 2021
2 min

read
Alliance Airlines has a recorded a higher annual profit, driven by strong charter demand, and it plans to further expand its fleet of Embraer 190s. 
The carrier says in a statement to the Australian stock exchange that net profit in the 12 months ending 30 June increased 26% year-on-year to A$34 million. 
Revenue rose 3% year-on-year to A$301 million from A$299 million. Income from wet-lease and regular passenger transport (RPT) fell 68% and 3% respectively. Alliance wet-leases aircraft to airlines such as QantasLink and also operates a few of its own RPT services
But the decline was offset by a 6% and 66% increase in revenue from contract and charter services respectively. The airline does contract flying for mining companies and also has its aircraft available for ad hoc charter. 
Alliance says it anticipates it will secure more wet-lease contracts in future as scheduled airlines turn to it to provide air services. Its wet-leases operations have been adversely affected in recent months because QantasLink and other domestic scheduled operators have had to cancel flights due to state lockdowns in New South Wales, Queensland and Victoria  
The airline's fleet increased to 48 aircraft during the fiscal year, all are Fokker aircraft with the exception of its first five Embraer E-190s that it received during the period. Last year it secured deals to buy a total of 32 pre-owned Embraer E-190s.   
The airline says it will have paid for all 32 E-190s in October 2021 and that the airline's total debt will peak at A$156 million in December 2021.    
Alliance's managing director, Scott McMillan, says due to earlier than expected capacity demand, the airline is bringing forward investment required to deploy the E-190 fleet, and has begun recruiting personnel to put the plan in motion.
The statement says the expansionary capital expenditure will be A$176 million.
McMillan says they expect to increase the E-190 fleet to at least 14 aircraft in service by December 2021. 
Looking towards the next financial year, the airline says it retains a positive outlook with organic growth opportunities geographically and across the majority of revenue streams.
Picture Source: aeronewsx
Related Articles:
Australia's Alliance Airlines To Use Embraer RJs For Contract Flying and Dry Leasing Business (22 December 2020)
Australia's Alliance Buying Toll's Brisbane MRO (17 November 2020)
Ong Jeng Yang
Based in Singapore, Ong Jeng Yang has more than four years of experience working in the media industry.
Related posts
SUBSCRIBE TO OUR NEWSLETTER