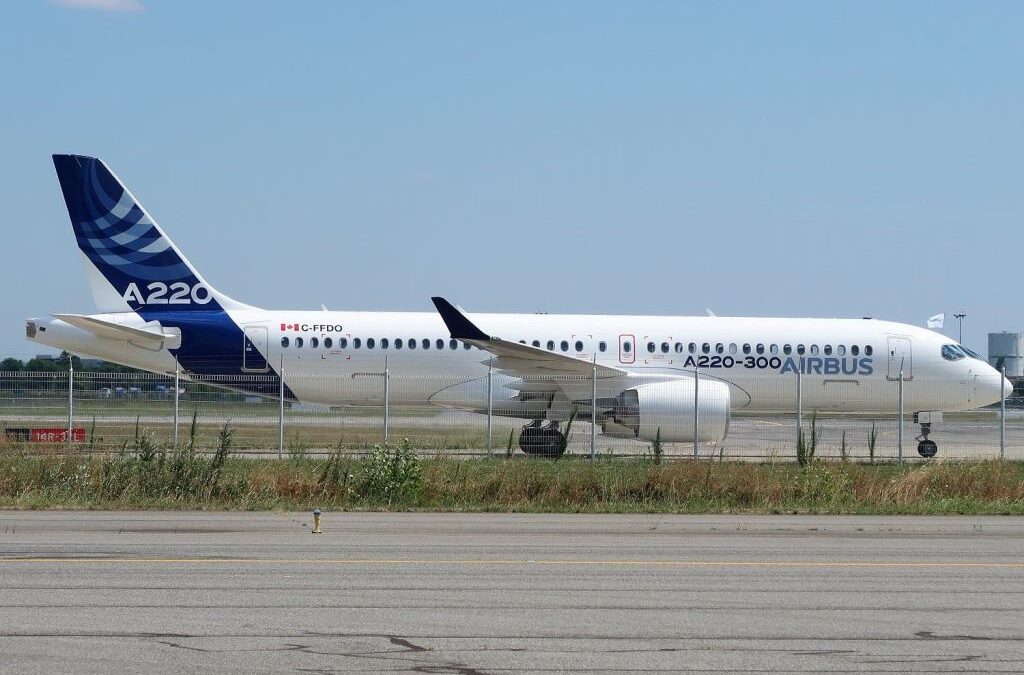 Despite the pandemic and the uncertainty in the aviation industry, European aircraft manufacturer Airbus is stepping up efforts to promote the Airbus A220 in China, arguing it is ideally suited to second and third-tier markets and complements larger aircraft, such as the Airbus A320. 
Airbus China held a press conference in Guangzhou where its marketing director Hu Qin told journalists the 110 to 130-seat A220 complements the 180-seat A320 and Boeing 737. 
Hu says many second and third-tier markets are in western China where there are fewer rail lines and where the majority of future airports in China will be built. 
He also says western China has plenty of tourism potential thanks to its:  grasslands, deserts, plateaus and highlands. 
"The A220's market opportunity lies in connecting the second and third-tier markets in western China [to] east China and surrounding markets in the area," he adds.
Airbus has yet to receive orders in China for the A220. 
China's National Business Daily, which is a state-owned business newspaper based in Shanghai, attended the Airbus China press conference. It says the A220 is more fuel-efficient and less costly to operate than the A320 and Boeing 737, but faces other challenges, namely the Chinese-built ARJ21 which is a 90-seater. 
The article claims that currently airlines buying the ARJ21 receive grants, making the Chinese model more price competitive and giving it an edge over the A220.
The ARJ21 is also pitched as an aircraft that can serve China's second and third-tier markets including those in the west. It has also developed a long list of operators: Air China, China Eastern Airlines' OTT Airlines, China Southern Airlines, China Express Airlines, Genghis Khan Airlines, Chengdu Airlines etc.
Picture Source: thepointsguy.co.uk
Related Articles:
Air Vanuatu Expanding Operations with New A220s, Domestic Fleet Plans (6 May 2019)
COMAC Chooses France's Expliseat For ARJ21 (21 Oct 2020)
Ong Jeng Yang
Based in Singapore, Ong Jeng Yang has more than four years of experience working in the media industry.
Related posts
SUBSCRIBE TO OUR NEWSLETTER