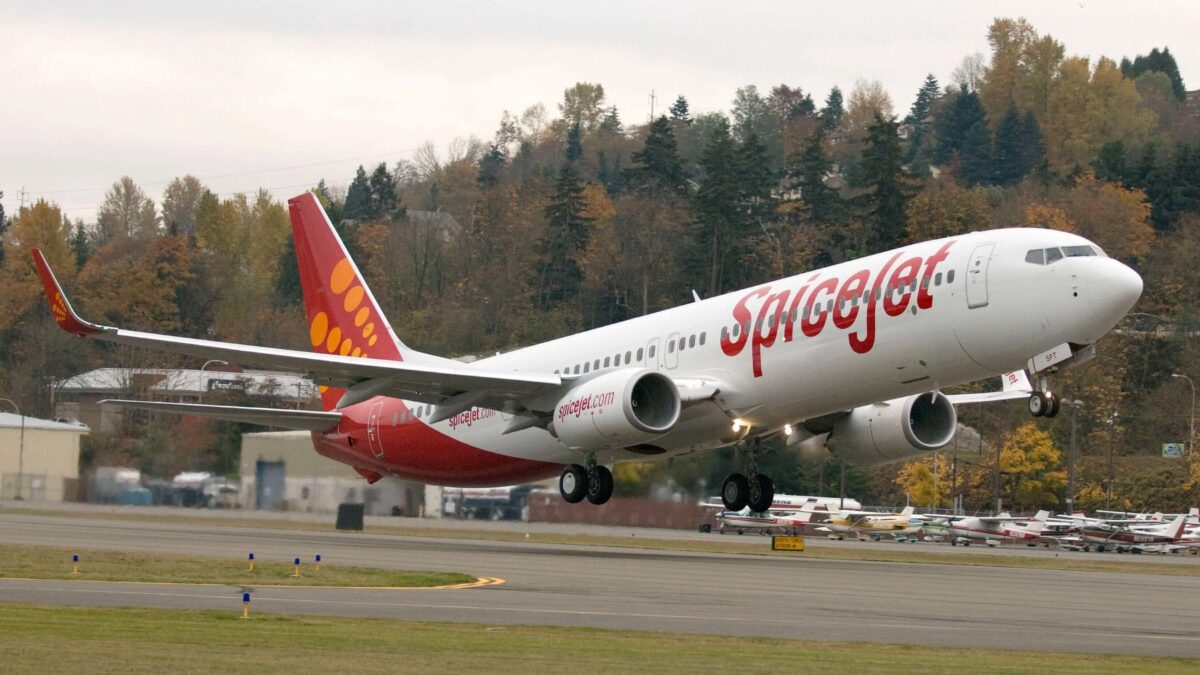 India's SpiceJet has ended its legal battle with Credit Suisse – which is representing Swiss maintenance, repair and overhaul company SR Technics – pertaining to monies owed for engine overhaul.
SpiceJet says in a statement the airline and Credit Suisse have signed and concluded the settlement and consent terms, with regards to the dispute between the two parties.
The dispute was over an agreement SpiceJet and SR Technics signed in 2011 for the provision of engine maintenance services, Smart Aviation Asia Pacific previously reported. 
SR Technics overhauled CFM International CFM56 engines for SpiceJet's fleet of Boeing 737s, but SpiceJet purportedly failed to pay up to US$24 million, prompting SR Technics to appoint Credit Suisse as representative for the legal case.
The airline says the settlement and consent terms, which was executed on 23 May, has now been filed before the Supreme Court of India for final orders.
It adds it had already provided a bank guarantee of US$5million, on the direction of the Madras High Court in the matter.  
"The settlement involves payment of a certain amount upfront and balance amount over a mutually agreed timeline," SpiceJet says, though the sums involved and   timeline remain undisclosed.
SpiceJet says the settlement with Credit Suisse follows SpiceJet's successful settlements with other creditors, namely: De Havilland Aircraft of Canada Limited, Boeing, CDB Aviation, BOC Aviation and Avolon. 
Completing these settlements provides an impetus for normalization, growth and expansion of the airline, it adds.
Picture Source: Boeing
Related Stories:
India's SpiceJet Aircraft Delayed At New Delhi Airport Over Monies Owed To ATC (23 May 2022)
India's SpiceJet Faces Full Safety Audit Following Incidents (6 May 2022)
India's SpiceJet Reaches Settlement With Credit Suisse In US$24 Million Lawsuit (1 April 2022)
India's SpiceJet Loses Appeal In Court (12 January 2022)
India's SpiceJet Reaches Settlement With De Havilland Canada  (16 December 2021)
India's SpiceJet Could Cease Operations Over Unpaid Debts (8 December 2021)
UK High Court Issues Summary Judgement Against SpiceJet And In Favour Of De Havilland Aircraft of Canada (7 March 2021)
De Havilland Closing Its Assembly Line and What It Means For Operators and the Programme (19 February 2021)
SpiceJet Makes Counter-Claim Against De Havilland Canada (17 June 2020)
De Havilland Canada Sues India's SpiceJet (18 March 2020)
Ong Jeng Yang
Based in Singapore, Ong Jeng Yang has more than four years of experience working in the media industry.
Related posts
SUBSCRIBE TO OUR NEWSLETTER