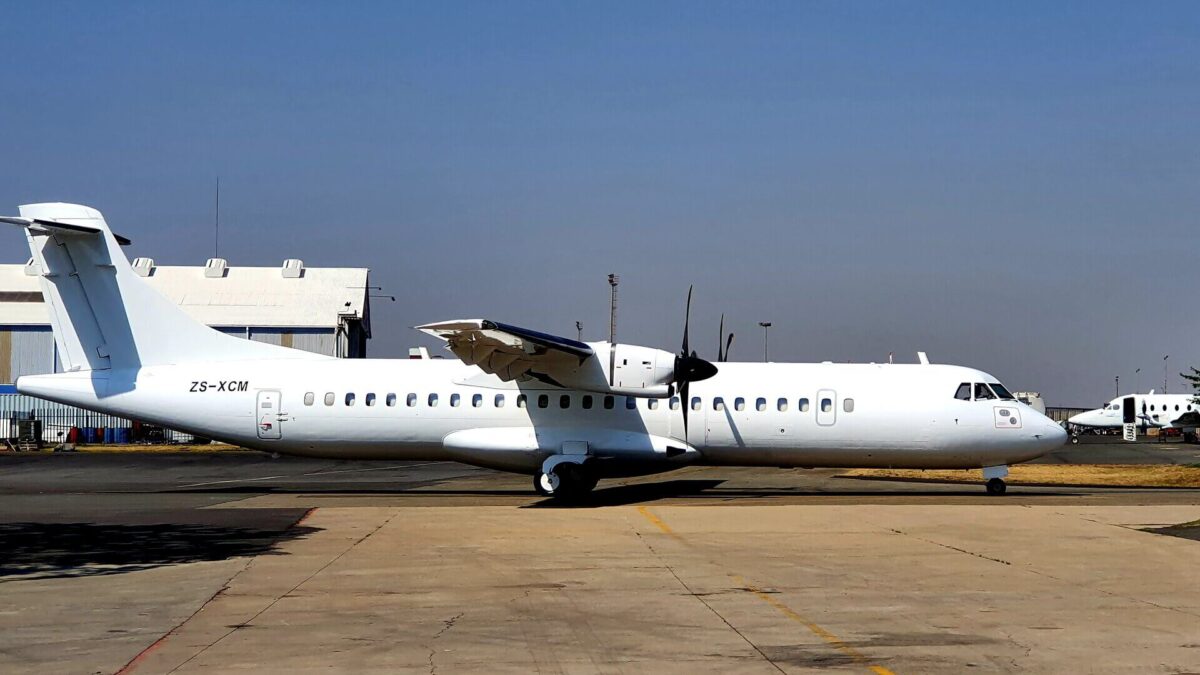 Bangladesh's new airline NXT Air Cargo intends to be a dedicated freighter operator and will start with domestic, but is eyeing international markets in the future.
Anjon Sanyal, NXT Air continuing airworthiness management organization (CAMO) manager, tells Smart Aviation Asia Pacific that the airline aims to get its air operator certificate (AOC) in October, pending approval from the Civil Aviation Authority of Bangladesh (CAAB).
He says the airline will start operations with two aircraft, an ATR 72-212 and ATR 42-300. The airline is also planning to add more ATR 72 freighters, either ATR 72-200s or ATR 72-500s, as well as a Boeing 737 freighter, says Sanyal. In addition, it would like to wet-lease another aircraft in the near future, he adds.
"We have a lease-purchase agreement with leasing company ACIA Aero Leasing for the ATR 72-212. It was supposed to be inducted in March this year, but got delayed due to the pandemic situation," he adds. Lease purchase refers to when an airline leases an aircraft but owns the aircraft at the end of the lease period. 
For the ATR 42-300, Sanyal says NXT Air bought the aircraft from Bangladesh cargo airline Hello Airlines in 2018. But Hello Airlines continues to operate the aircraft since NXT Air has yet to receive an AOC. "Once we have the necessary certification, the aircraft will be added to the fleet," he says.
NXT Air is owned by Nixmo, a Bangladeshi engineering company. The airline's chairman is Main Uddin Ahmad, and its managing director is Nizam Uddin Ahmad.
Sanyal says the fleet will first begin flights to capital city Dhaka and Jessore, two domestic locations in Bangladesh.
Dhaka has Hazrat Shahjalal International Airport, the most prominent and largest international airport in the country. CAAB operates Jessore airport and is also used by the Bangladesh Air Force for training.
Sanyal says the reason the airline's focus is on cargo is because the passenger service market is already saturated by existing airlines.
"The cargo market has fewer competitors and it has been blooming recently. NXT Air wants to capture this demand, hence is pushing forth in this direction," he adds.
Sanyal highlights there is no Bangladeshi cargo operator flying internationally so NXT Air will strive to be the first.
He says that with cargo, border closures and lockdowns have less impact, since cargo transport is always needed.
Sanyal says the airline aims to serve the Nepal market next year, Hong Kong and China in 2023.
Photo from nxtaircargo.com shows ATR 72-212
Related Stories:
Bangladesh Moves Towards Goal Of Becoming An International Air Hub (1 September 2021)
Ong Jeng Yang
Based in Singapore, Ong Jeng Yang has more than four years of experience working in the media industry.
Related posts
SUBSCRIBE TO OUR NEWSLETTER