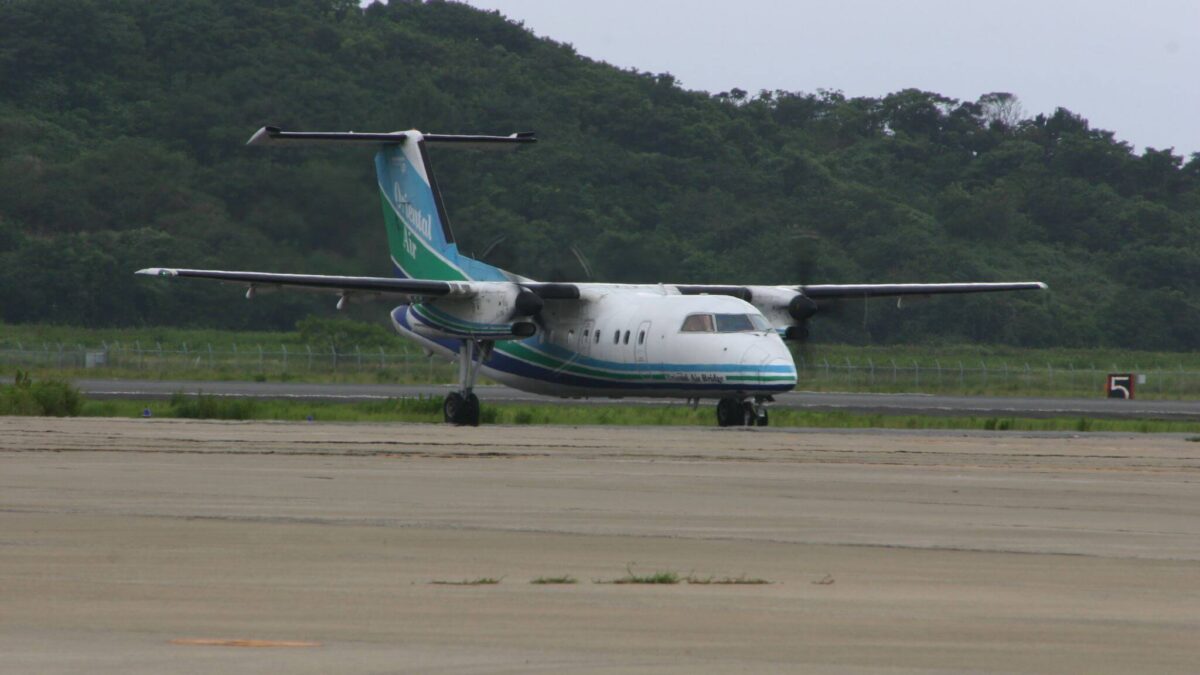 Updated with latest details on delivery schedule for ATR 42-600 and clarified that the ATR 42-600s are purchased rather than leased. Also clarified details with regards to pilot qualifications sought. 
Japanese regional carrier Oriental Air Bridge is buying two new ATR 42-600s and is advertising for personnel.
Oriental Air Bridge in the span of a month has advertised for two general staff, an unspecified number of co-pilots and an unspecified number of maintenance management personnel.
The maintenance management staff as well as the general staff – for the sales office department and the operation management department – will be based in Nagasaki, it says. The airline is headquartered in this southern Japanese city.
The hiring notice says the co-pilots are for De Havilland Aircraft of Canada Dash 8-400s and ATR 42-600s that the carrier plans to have based at Fukuoka or Nagasaki airports.
The spokesperson says the first ATR 42-600 will arrive around in September-November this year and hope to put it in operation around June-August 2023.
The airline is hiring because "we are building a stronger internal structure for the company" in preparation for delivery of the ATR 42-600s, a spokesperson for Oriental Air Bridge says in an emailed response to a query from Smart Aviation Asia Pacific. He says they are looking for Japanese pilots who already have a Japan Civil Aviation Bureau commercial license and instrument navigation certificate, he adds.
Smart Aviation Asia Pacific has previously reported that Oriental Air Bridge will be purchasing two ATR 42-600 aircraft to replace its three aging De Havilland of Canada Dash 8-200 aircraft for its routes to remote islands.
The spokesperson confirms Oriental Air Bridge uses three De Havilland of Canada Dash 8-400 aircraft leased from All Nippon Airways and three De Havilland of Canada Dash 8-200 aircraft.
Picture Source: Oriental Air Bridge
Related Stories:
Japan's Oriental Air Bridge Replacing De Havilland Aircraft of Canada Dash 8-200s with ATR 42-600s (26 December 2021)
Japan's State Of Emergency Leads Domestic Airlines To Slash Services (30 January 2021)
Davy Lim
Davy is based in Singapore. He is passionate about aviation and has flight experience in various single engine piston aircraft, gliders and seaplanes from his time in the United States. Davy holds a BA in Economics from the State University of New York in Buffalo.
Related posts
SUBSCRIBE TO OUR NEWSLETTER