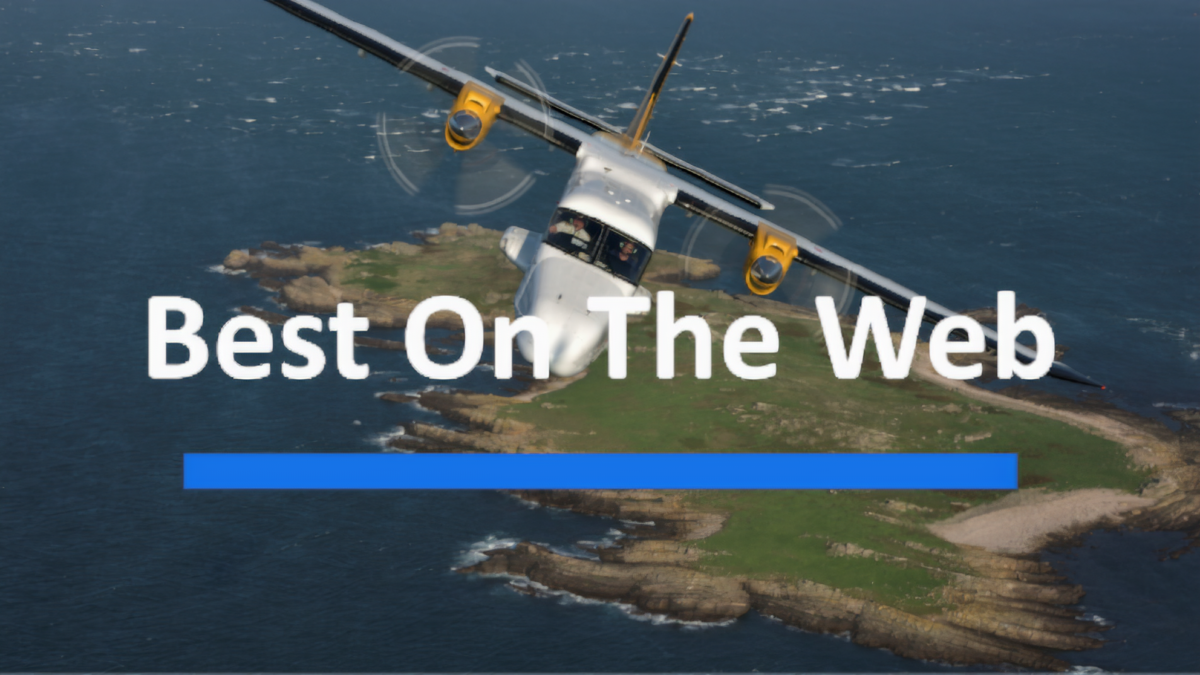 Best On The Web | November 2018
Edward Eng, 29 Nov 2018
3 min

read
Our monthly round-up of Asia-Pacific regional aviation news includes interesting stories on Indonesia's Sriwijaya Air, Air New Zealand, ATR, China's AVIC, Japan's Shinmaywa
1. Garuda Indonesia and Sriwijaya Air Tie-up May Raise Market Share to 51%
Source: IDNFinancials
Garuda Indonesia says its takeover of Sriwijaya Air and subsidiary NAM Air via a joint operation scheme will help Sriwijaya Air improve its network connectivity and operations. The takeover also means Sriwijaya will likely be able to fulfill its debt obligations, Garuda announced. Citilink, Garuda's low-cost carrier, will manage Sriwijaya and NAM Air. It says it aims to generate synergies across the businesses given its similar focus on middle-income passengers. Garuda says the market shares of Garuda Indonesia and Sriwijaya Air represent 51% of Indonesia's airline market.
2. Air New Zealand and ATR Announce Partnership to Investigate New Propulsion Technologies
Source: Aerospace Technology
Air New Zealand has signed an agreement with ATR to collaboratively examine the development of new propulsion technologies and the potential of their use in future hybrid aircraft. This partnership will also examine the airport infrastructure, operational and regulatory support needed to support hybrid aircraft. Air New Zealand expects hybrid aircraft to enter the market "in the next decade or so". Hybrid aircraft will dramatically cut domestic carbon emissions, it says.
3. ATR Expects Growth in Asia Turboprop Usage
Source: HMG Aerospace
ATR expects demand for regional turboprop aircraft in Japan and China to increase in line with the growth of these countries' broader commercial aviation markets. Japan is expected to require around 100 turboprops by 2025, says ATR. The aircraft-maker also says sales will come from existing turboprop operators upgrading their fleet.
ATR is also ramping up efforts in China. It says China's regional aviation sector has strong prospects for growth, with regional aircraft still comprising less than 2% of China's total fleet as compared to the global average of 25%. ATR says China needs about 1,100 new turboprops over the next 20 years as regional routes develop.
4. China and Czech Republic Co-Developing 9-Seater Turboprop Aircraft
Source: Defense World
China and the Czech Republic are collaborating on a €100 million (US$113 million) nine-seat turboprop aircraft project. A 3D model and life-size picture of the aircraft were displayed at this year's Zhuhai Airshow. The turboprop aircraft will begin production in 2020 in the Sichuan city of Zigong, says China's state-run Xinhua news agency.
5. Shinmaywa Still Pursuing India US-2 deal
Source: Flight Global
Production of Shinmaywa's US-2 has been slow as foreign deals have yet to materialise. Six aircraft have been delivered so far to the Japan Maritime Self Defense Force, with three more US-2s to be delivered in the next few years. But the manufacturer says the best future for the aircraft's sales lies outside Japan.
Shinmaywa says the US-2 is a 'state-of-the-art' aircraft that has significantly shorter take-off and landing distances, as well as a much longer range than its amphibious counterparts.
Edward Eng
Edward is based in Singapore. He writes stories on regional aviation across the Asia-Pacific region and has a background on covering socio-political issues. Edward holds a BA (Hons) in Philosophy, Politics and Economics from the University of Warwick in the UK.
Related posts
SUBSCRIBE TO OUR NEWSLETTER