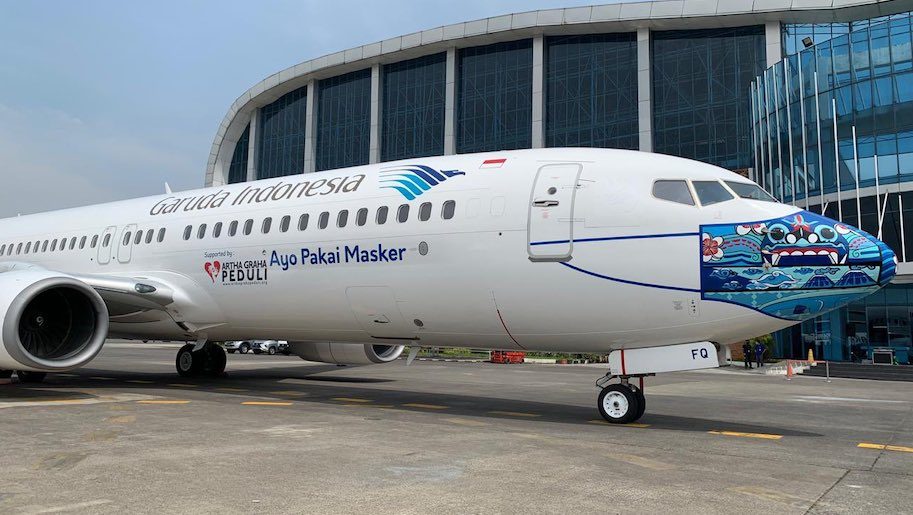 Indonesia's flag carrier Garuda Indonesia has issued a statement to the Indonesia Stock Exchange (ISE), in response to queries on why it pays higher aircraft lease rates, citing market conditions among other reasons.
The airline says in a statement that aircraft lease rates are based on the year in which the contracts are signed, taking into account other factors such as lease terms, year of manufacture and aircraft configuration.
Garuda says its aircraft lease rates are higher than the prevailing market rates, because the market has fallen.
The airline also says aircraft priced at standard market rates only have standard interior and other specifications, whereas its aircraft on lease are specially equipped and tailored for better services to passengers.
The statement to the stock exchange comes at a time when the carrier is experiencing financial problems and the government appears reluctant to bail it out.
Indonesia's deputy minister of state-owned enterprises, Kartika Wirjoatmodjo, told local Indonesian media last month that the weight and complexity of Garuda's debt means the government is unwilling to step in and pick up the tab.
"If we are stuck, we will have to close the airline since it is impossible for us to come in with state capital because the value of the debt is simply too large," says Wirjoatmodjo. Garuda has previously disclosed that its liabilities exceed assets by US$4.7 billion.
Wirjoatmodjo has said that Garuda's main problem is its leasing costs are beyond reasonable and it has too many aircraft types in its fleet.
Garuda has terminated some leases and returned some aircraft early to lessors in response to the pandemic and in an effort to cut costs.
The airline says its current fleet of leased aircraft consist of: 57 Boeing 737-800s, 10 Boeing 777-300s, 18 Bombardier CRJ-1000s, 13 ATR 72-600s, 11 Airbus A330-300s, seven Airbus A330-200s and three Airbus A330-900s.
Garuda says it is finalizing its restructuring process with its consultants, and is renegotiating aircraft leases with the lessors, which includes the possibility of an alternative aircraft charter scheme.
The airline says it is open to economically profitable proposals from lessors.
Editor's comment: Garuda's statement to the stock exchange doesn't actually address the question that Indonesian government officials and journalists have raised in the media, which is 'why does Garuda generally pay a higher lease rate than other airlines?'
One reason is because lessors consider Garuda a higher risk, so they charge a premium for taking on that higher risk. But there's more to it than that.
Picture Source: businesstraveller.com
Related Stories:
Another Creditor Sues Garuda Indonesia (26 October 2021)
Indonesian Court Gives Garuda Indonesia Some Financial Respite (21 October 2021)
Govt Says Garuda Indonesia Being Liquidated Is A Possibility (19 October 2021)
Ong Jeng Yang
Based in Singapore, Ong Jeng Yang has more than four years of experience working in the media industry.
Related posts
SUBSCRIBE TO OUR NEWSLETTER