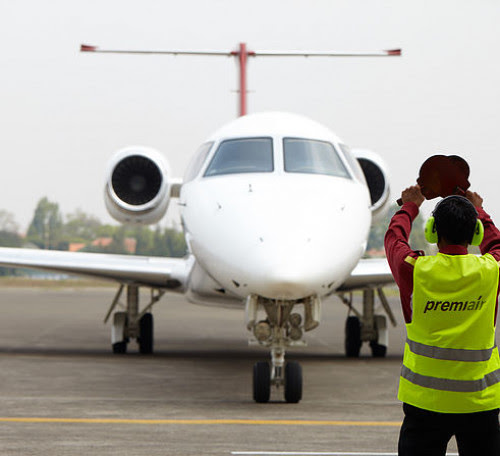 Charter and MRO services provider Premiair says its revenue could drop by more than half if Indonesia's Halim Perdanakusuma International Airport is fully closed for upgrading works.
The news of Halim Perdanakusuma International Airport's closure for airport revitalization was announced on 1 November in a meeting chaired by Nandang Sukarna, executive general manager of state-owned airport operator Angkasa Pura II, local media reports.
President director of Premiair, Capt Tony Hadi tells Smart Aviation Asia Pacific that the closure came as a shock when he attended the meeting last week as there were no prior announcements.
"This is really sudden and upsetting, particularly for airlines like us who have headquarters based in Halim Perdanakusuma International Airport," he adds.
Hadi says all of Premiair's operations run through the airport, including charter flights, maintenance, repair and overhaul (MRO) services as well as ground handling services, making the situation even more detrimental for Premiair.
He says the airline is waiting on more information from the authorities as to the time-frame and extent of closure which is not yet announced, though he says he understands that there will be updates in the coming days.
"We do not know when the renovation will start, or how long it will last but hopefully it will just be a partial runway closure so that we can still continue our work. In the case of a full shut-down, aircraft cannot come in for MRO servicing hence Premiair's revenue will be expected to decrease around 50% to 60%," he says.
He says even though equipment can be moved, the airline's MRO facilities cannot continue work elsewhere since its permits and papers are tied to Halim Perdanakusuma International Airport, and a new application takes time as well.
As for charter services, Hadi says flights can still continue if Premiair diverts operations to Soekarno–Hatta International Airport, the primary airport in Jakarta.
He says domestic private charter flights and the MRO business are both doing well, but a sudden closure of the airport will definitely impact the business.
Hadi says the airport revitalization and runway upgrading works are beneficial for the industry but operators at the airport would have appreciated an earlier notice period.
"For such a big project, airlines should be informed months in advance so plans could be made. We have already planned ahead for 2022, but now we need to figure out where to park the aircraft, not to mention hangar storage is hard to find these days," he says.
Premiair manages a fleet of 13 aircraft, including: one Agusta Westland AW139, one Bombardier Challenger 605, one Bombardier Global 5000, one Bombardier Global 7500, one Cessna Citation XLS, one Cessna 208B, one Eurocopter EC 135, two Embraer ERJ145LRs, three Embraer Legacy 650s and one Embraer Lineage 1000.
Novie Riyanto, director general of air transportation says the government plans to close Halim Perdanakusuma International Airport because the quality of infrastructure needed revitalization to improve flight safety. This includes the runway reconstruction and repair of the drainage system, local news outlet Kompas reports.
Picture Source: flypremiair.com
Related Stories:
Indonesia's Premiair Plans To Expand Its MRO Business (11 September 2017)
Ong Jeng Yang
Based in Singapore, Ong Jeng Yang has more than four years of experience working in the media industry.
Related posts
SUBSCRIBE TO OUR NEWSLETTER