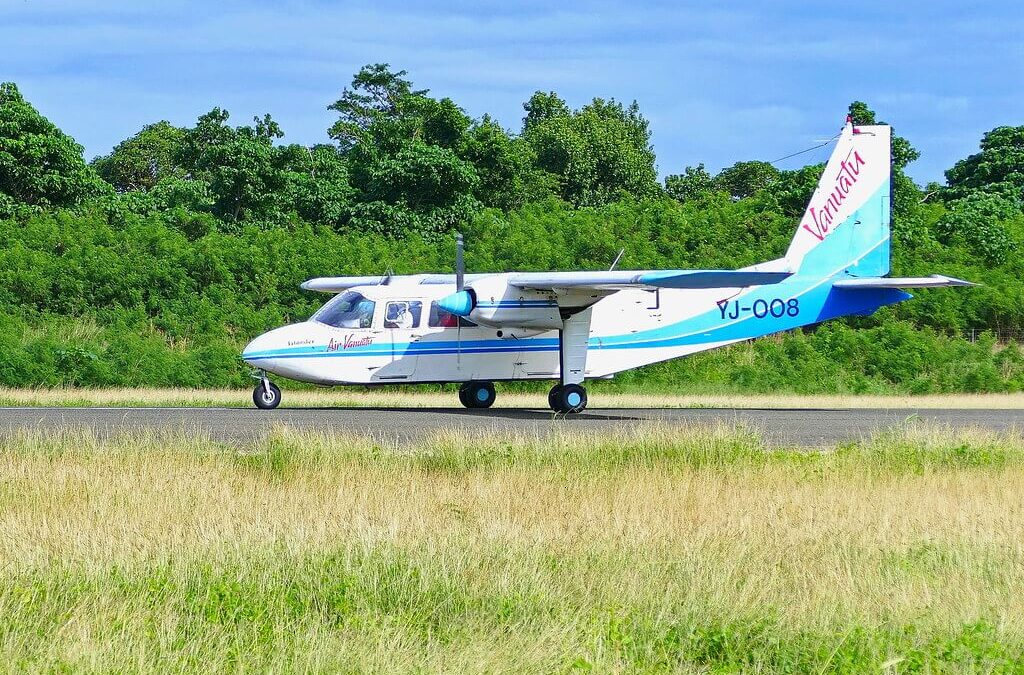 Vanuatu's Lajmoli Airport will resume operations after a 14-year hiatus, potentially boosting economic activity in the area.
The Vanuatu government has announced that flights to Lajmoli Airport will resume after 14 years of closure, reports local newspaper Daily Post.
The airport is in the northwest of Vanuatu's largest island Espiritu Santo while another airport, Santo International Airport, is in the southeast of the island.
Espiritu Santo's northwest and west coast are the main source of Vanuatu's tobacco, handicrafts, honey, kava and seafood, Albert Ruddley, secretary general of the Sanma Provincial Government Council (SPGC) tells Daily Post.
Reopening the airport will make it easier to transport produce to Luganville Market in Espiritu Santo's southeast as well as provide cheaper transport for people, he says.
The Daily Post reports that it costs US$258 to travel from Lajmoli to Tassiriki in south Espiritu Santo by boat, and another US$138 to Luganville by truck.
The SPGC and the Northwest Santo Area Council will take care of the airport clearance until a contractor is appointed for it, he says.
The report says an air taxi flight test was conducted for the reopening of the airport, funded by the SPGC.
The airport has a 720m-long (2,362ft) grass runway, which can support air taxi services using Britten-Norman BN-2 Islander and De Havilland Aircraft of Canada Twin Otter aircraft.
Smart Aviation Asia Pacific reported on 10 June that national carrier Air Vanuatu's CEO, Atu Finau, says in a statement that it has purchased two De Havilland Aircraft of Canada Twin Otters and plans to purchase a second ATR by year end for domestic services.
The airport will possibly be upgraded to a paved runway surface when funding is available, says Antoine Malsungai, a spokesman for the Ministry of Infrastructure and Public Utilities.
Picture Source: Ben Caledonia
Related Stories:
Air Vanuatu Cancelling A220 Order To Focus On Domestic Fleet Expansion (10 June 2022)
Vanuatu Government To Pay Lease Payments Owing On Air Vanuatu Twin Otter (7 June 2022)
Pacific Island Tourism Unlikely To Return To Pre-COVID Levels In Next Two Years (23 August 2021)
Davy Lim
Davy is based in Singapore. He is passionate about aviation and has flight experience in various single engine piston aircraft, gliders and seaplanes from his time in the United States. Davy holds a BA in Economics from the State University of New York in Buffalo.
Related posts
SUBSCRIBE TO OUR NEWSLETTER