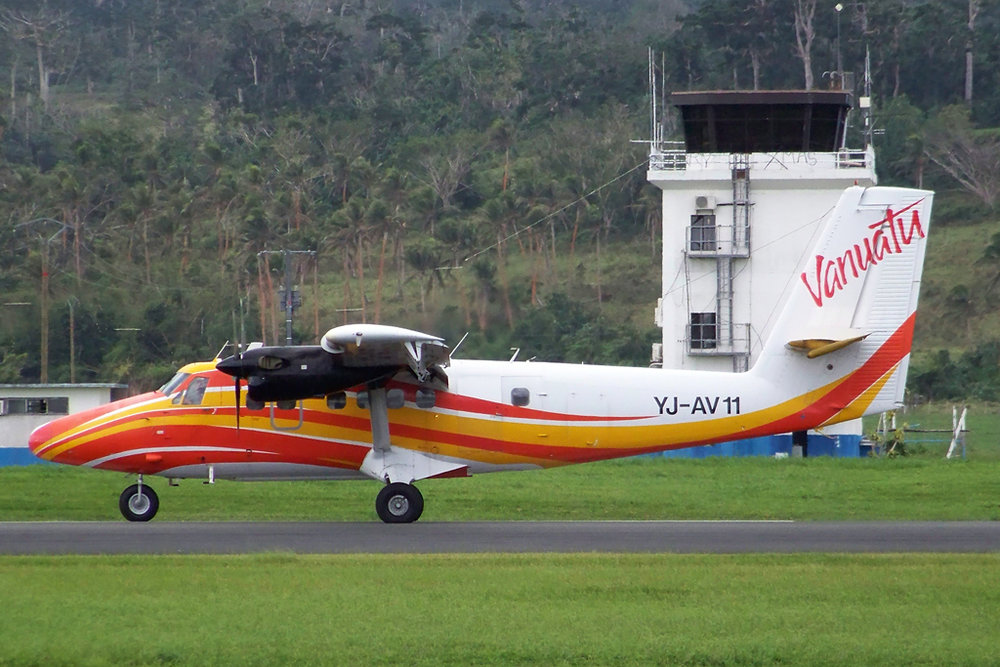 The Vanuatu government has agreed to cover Air Vanuatu's lease payments owing on a De Havilland Canada Series 300 Twin Otter so domestic air services can be sustained.
Local newspaper Daily Post reports that Air Vanuatu owed lessor Hevilift US$348,000 and was expected to return the aircraft on 18 May for failing to pay the lease payments.
A meeting was held between a Hevilift representative and Vanuatu's minister of finance as well as the minister for the ministry of infrastructure and public utilities (MIPU), and other shareholders of Air Vanuatu, says Daily News.
The government committed to sorting out the outstanding bill and continuing to keep the aircraft in Vanuatu, confirms MIPU spokesman, Antoine Malsungai.
The government's position is for Air Vanuatu to keep the aircraft to enable services domestically, he says. The government will work on repaying the outstanding amount and will continue with its leasing agreement, he adds.
Vanuatu relies heavily on domestic aircraft services to travel between the islands.
According to Daily Post, Air Vanuatu only owns two aircraft, a Britten-Norman BN-2 Islander and one other Twin Otter, with the remainder of aircraft leased from different companies.
In a press release, Air Vanuatu says the government has announced that borders are opening on 1 July. The majority of Vanuatu's flight reconnections sits firmly with Air Vanuatu, it says.
Vanuatu is a fully owned government entity and the board of Air Vanuatu is made up of government leaders, it adds.
Picture Source: Twin Otter World (Paul Howard)
Related Stories:
Flights Resume At Vanuatu's Cyclone Hit Airport (26 May 2022)
Pacific Island Tourism Unlikely To Return To Pre-COVID Levels In Next Two Years (23 August 2021)
Vanuatu Upgrading Runways to Boost Domestic Travel (8 August 2019)
Davy Lim
Davy is based in Singapore. He is passionate about aviation and has flight experience in various single engine piston aircraft, gliders and seaplanes from his time in the United States. Davy holds a BA in Economics from the State University of New York in Buffalo.
Related posts
SUBSCRIBE TO OUR NEWSLETTER