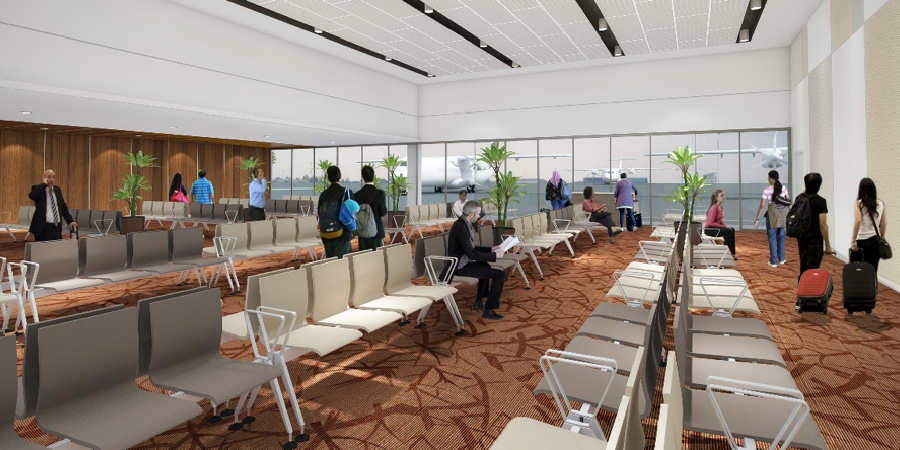 Singapore and Malaysia Agree to Suspend Restriction Area, Seletar ILS Implementation
Edward Eng, 9 Jan 2019
2 min

read
Singapore has agreed to suspend its implementation of instrument landing system (ILS) procedures at Seletar Airport while Malaysia will suspend its permanent restricted area over Pasir Gudang for one month.
The immediate one-month suspension of the permanent restricted area bodes well for civil aviation in southern Johor airspace, says Singapore's foreign minister, Vivian Balakrishnan.
The new restricted flight area had put a stop to all potential commercial turboprop services at Seletar Airport. It also affected existing business aviation flights, since flight paths into Seletar Airport go through the restricted area.

For the time being, non-military flights will not require approval from Malaysia's air force to operate between 2,000-5,000ft in the restricted area declared on 25 December, says the minister.
Singapore says the airspace experiences heavy traffic as many aircraft transit there. The country has managed the airspace since 1974 under an agreement between the two countries.
But the suspension of ILS plans at Seletar, means commercial aircraft, namely ATR turboprops, are unable to land at Seletar. Relying solely on a visual approach is impossible for commercial operations because in times of poor visibility at Seletar, aircraft would have to be diverted to Changi Airport, which has ILS. This is very disruptive to commercial airline operations.
Business aviation aircraft, however, can continue flying in and out of Seletar Airport using a visual approach.
The suspension of ILS plans is thus a major blow to Seletar Airport's commercial airline operations. The airport, which lies just over two kilometres from Malaysia's border, was intended to take over Changi Airport's turboprop capacity.
But Seletar's newly-opened commercial aviation wing has not seen any passengers yet. Firefly, which flies ATRs, was due to move there on 1 December but was unable to get the Civil Aviation Authority of Malaysia's approval.
Seletar has also received some complaints from its business aviation operators. Hawker Pacific, for instance, says the lack of ILS has resulted in flight diversions to Changi in poor visibility conditions.
Malaysia is against Seletar's implementation of ILS procedures as it says it will result in height restrictions in Pasir Gudang. Pasir Gudang is an industrial town in south Johor where one of Malaysia's most important ports is located.
Its foreign minister, Saifuddin Abdullah, says the suspension of the permanent restricted area will last for at least a month. In the meeting with his Singaporean counterpart, Saifuddin agreed to only a temporary suspension as negotiations are still ongoing.

Edward Eng
Edward is based in Singapore. He writes stories on regional aviation across the Asia-Pacific region and has a background on covering socio-political issues. Edward holds a BA (Hons) in Philosophy, Politics and Economics from the University of Warwick in the UK.
Related posts
SUBSCRIBE TO OUR NEWSLETTER