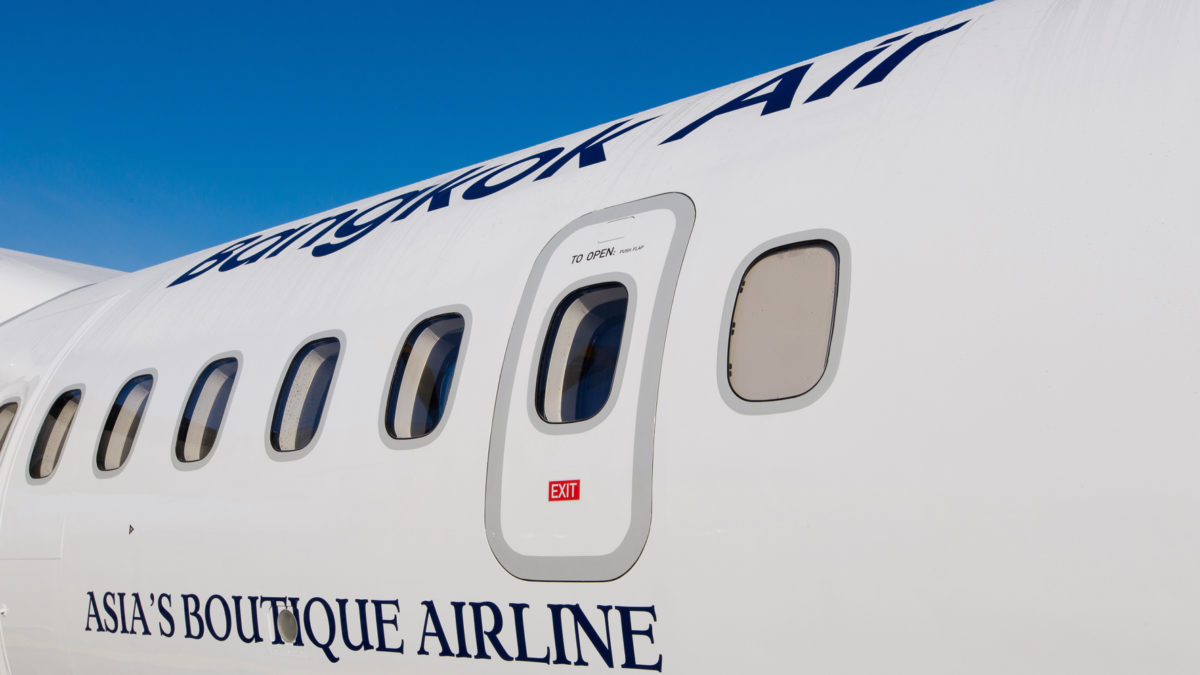 Bangkok Airways Plans New MRO Operation at Sukhothai Airport
Edward Eng, 4 Jan 2019
2 min

read
Bangkok Airways plans to start construction of a new maintenance, repair and overhaul (MRO) operation at Sukhothai Airport in northern Thailand this year.

Christophe Clarenc, Bangkok Airways' senior vice president of maintenance and engineering, says construction will start beginning of this year and the MRO facility will open in two years' time. He tells Smart Aviation APAC that they are finalising the detailed drawings for the facility.

Sukhothai will first focus on heavy maintenance for Bangkok Airways' Airbus A320 family and ATR aircraft, says Clarenc.

He says the airline already has 25 and 15 years doing heavy maintenance on its own fleet of ATR and A320-family aircraft respectively. This work is done at Bangkok Airways' MRO facility at Bangkok's Don Mueang Airport.

Having the new MRO hangar in Sukhothai means it can also do third-party MRO work for these aircraft types, says Clarenc.

Bangkok Airways previously did third-party MRO work at Don Mueang Airport but had to stop due to capacity constraints, he says.

He says Bangkok Airways chose Sukhothai as the location for a new MRO facility because the airline owns and operates the airport, so there are fewer authorisations required to develop a facility there.

The Thai government is trying to develop U-Tapao International Airport, 140km southeast of Bangkok, as an MRO centre. But Clarenc says they would have to bid to develop an MRO there as it is a government-owned airport. Thus, there would be more constraints as to how business can be developed there.

"This being said, we are still monitoring what is going on there," he adds.

"Our new MRO has two objectives, which are to serve our own fleet and to explore opportunities for (third-party) narrow-body fleet services. It also continues our strategy to diversify in aviation-related services, as we have done in the past with activities such as ground-handling, cargo and catering."

"Making money by simply operating aircraft is a very challenging business in today's context of competition, with some players flooding the market with additional capacity being introduced at a very high rate," Clarenc adds.

Edward Eng
Edward is based in Singapore. He writes stories on regional aviation across the Asia-Pacific region and has a background on covering socio-political issues. Edward holds a BA (Hons) in Philosophy, Politics and Economics from the University of Warwick in the UK.
Related posts
SUBSCRIBE TO OUR NEWSLETTER