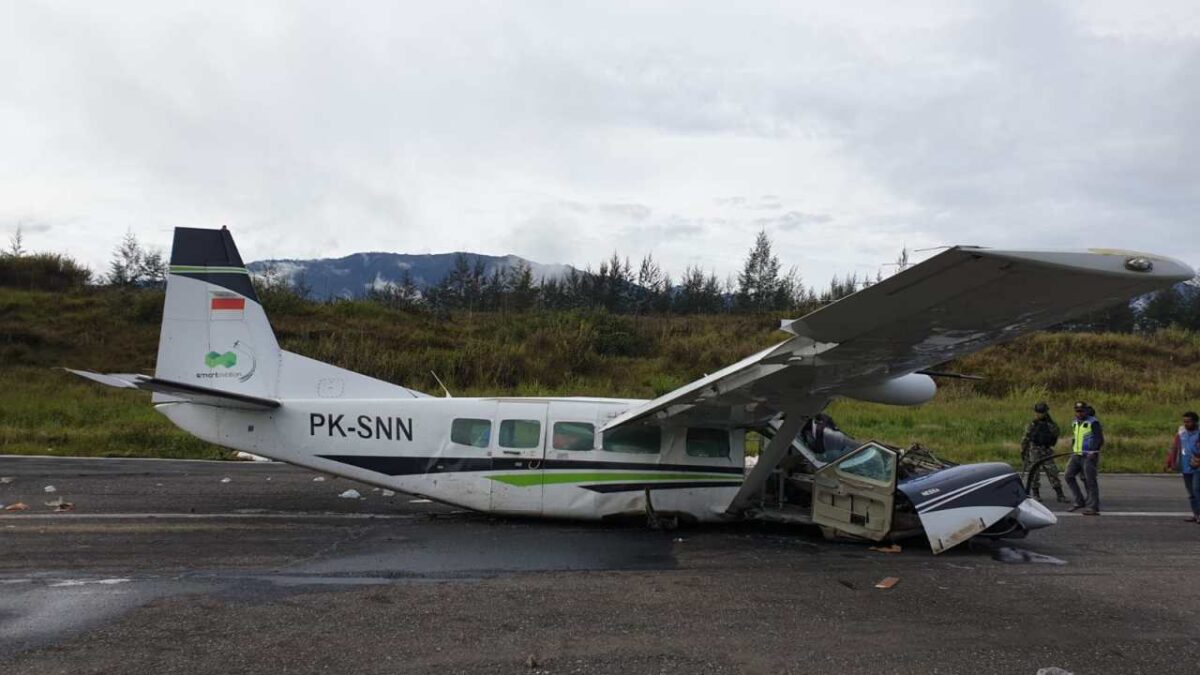 A Cessna Caravan freighter operated by Jakarta-based Smart Cakrawala Aviation has crashed at an airport in Indonesia's West Papua province, resulting in one pilot's death.
Indonesia's state-owned news agency Antara says the Cessna Caravan, local registration PK-SNN, crashed today at Aminggaru Ilaga Airport in West Papua's Puncak district, which is a mountainous area
Only the pilot and co-pilot were on board. The pilot was evacuated to a local medical facility before succumbing to his injuries, while the injured co-pilot is still undergoing treatment, the report says.
Head of Smart Cakrawala Aviation Timika's representative office, Capt Alan Satria Purnama, tells Antara the aircraft departed Timika's Mozes Kilangin Airport at around 07:40hr local time and landed at Aminggaru Ilaga Airport at around 08:15hr local time.
"It was carrying chicken, meat, vegetables and other necessities for the people of Puncak regency," he says, adding that the accident investigation is underway.
Aminggaru Ilaga Airport's head, Herman Sujito, says there was fog at airport in the morning.
This is the second incident Smart Cakrawala Aviation has had within a month.
Another of its Cessna Caravans, local registration PK-SNM, skidded off a runway on 27 September after landing at Juvai Semaring Airport in North Kalimantan province.
The aircraft was transporting diesel and household items. No injuries were reported.
Picture Source: Antara
Related Stories:
Jayawijaya Dirgantara Airlines 737-300 Freighter Skids Off Runway At West Papua's Jayapura Airport (23 October)
Ong Jeng Yang
Based in Singapore, Ong Jeng Yang has more than four years of experience working in the media industry.
Related posts
SUBSCRIBE TO OUR NEWSLETTER