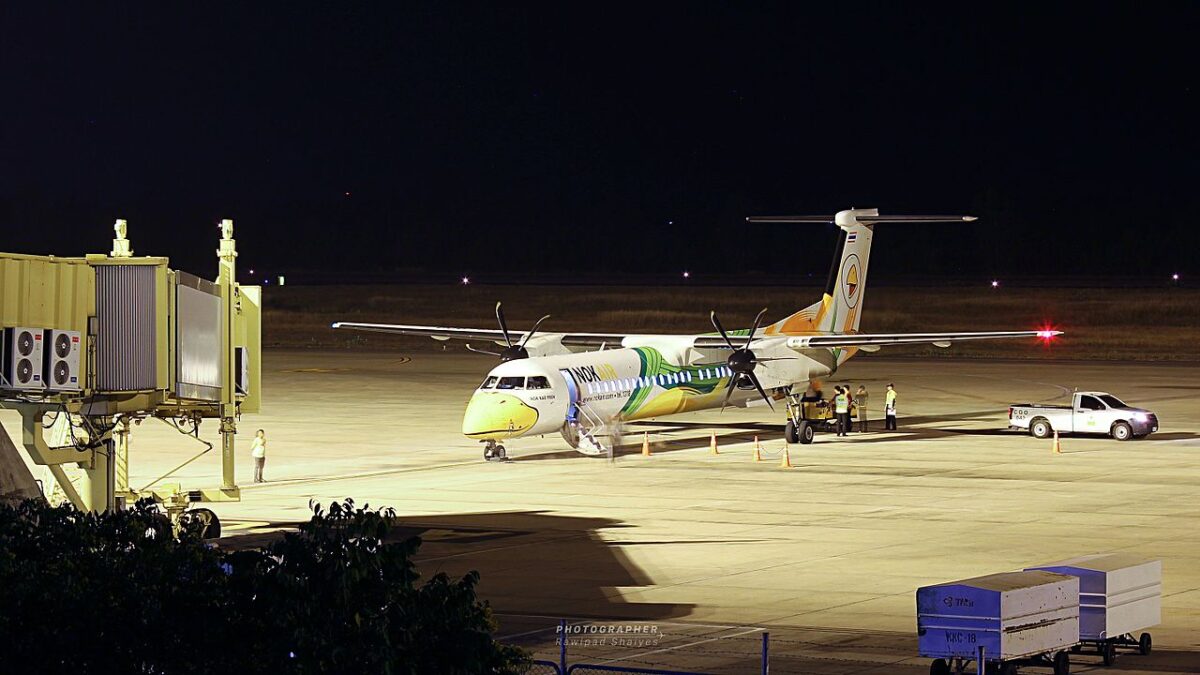 Thailand's Central Bankruptcy Court has accepted low-cost carrier Nok Air's petition to be in business rehabilitation, and to proceed with preparing a debt rehabilitation plan within three months. 
Nok Air's stock exchange announcement says the court has appointed Nok Air directors and Grant Thornton Specialist Advisory Services to put forward a plan, which will be ready in 2021's first quarter. 
Under Section 90/26 of the Bankruptcy Act, the court will also allow Nok Air's creditors to submit applications for debt repayment over a one-month period from the date of the stock exchange announcement, it adds. 
Nok Air has liabilities of THB34.8 billion (US$1.13 billion) and a negative shareholder equity of THB5.9 billion (US$192 million) as of end-June, according to its last financial results. 
The first half of 2020 saw Nok Air's net losses rise to THB3,750 (US$120 million) as passenger numbers collapsed 51% from the same period last year, the results said. Flight movements fell 44% and aircraft utilisation hours fell 43% to just 5.64 hours per day, it adds.
But the airline has been loss-making long before the pandemic, last turning a net profit in the 2013 financial year. 
Nok Air has faced numerous challenges, such as stiff domestic competition from Thai Lion Air as well as a higher cost base from engine maintenance and its outsourcing of ground handling, says ex-CEO Patee Sarasin.
Photo: Nok Air
Edward Eng
Edward is based in Singapore. He writes stories on regional aviation across the Asia-Pacific region and has a background on covering socio-political issues. Edward holds a BA (Hons) in Philosophy, Politics and Economics from the University of Warwick in the UK.
Related posts
SUBSCRIBE TO OUR NEWSLETTER