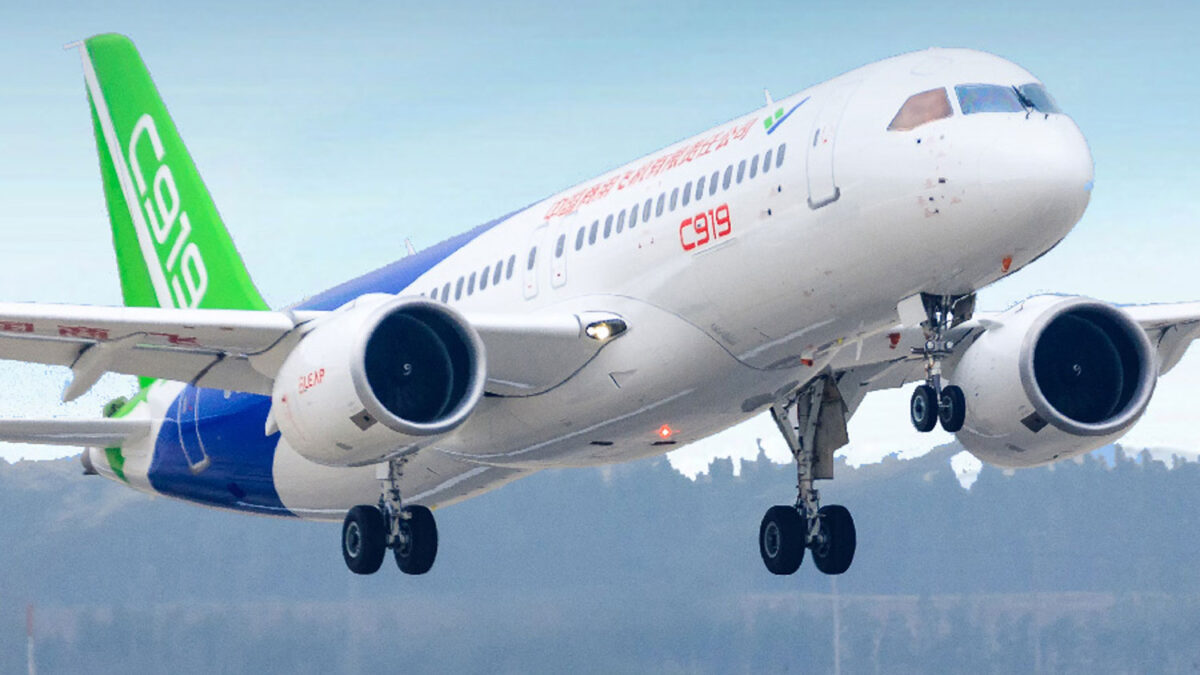 China Eastern Airlines Raising Funds For Fleet Expansion
Ong Jeng Yang, 12 May 2022
2 min

read
China Eastern Airlines is looking to raise billions for 38 new aircraft, including Commercial Aircraft Corporation of China (COMAC) ARJ21s and C919s.
The airline says in a Shanghai stock exchange filing that it is planning to raise up to 15 billion yuan (US$2.2 billion) through a non-public sale of shares to no more than 35 investors.
Of the 15 billion yuan, 10.5 billion yuan will be used to buy 38 new aircraft, and the remainder will be used for working capital, the airline adds.
China Eastern says it plans to acquire four Comac C919s, 24 Comac ARJ21-700s, six Airbus A350-900s and four Boeing 787-9s.
The airline says the aircraft manufacturers' respective catalogue prices are as follows:
| | | | |
| --- | --- | --- | --- |
| Aircraft | Manufacturer | Quantity | Price per unit (USD) |
| C919 | COMAC | 4 | 99 million |
| ARJ21-700 | COMAC | 24 | 38 million |
| A350-900 | Airbus | 6 | 317 million |
| B787-9 | Boeing | 4 | 293 million |
While the total catalogue price is US$4.3 billion, China Eastern clarifies that the actual price paid is lower because airlines receive discounts to the catalogue price. 
The airline says if the monies raised is insufficient to pay for the 38 aircraft, it will find other ways to make up the difference. 
The airline says it is dedicated to modernizing its fleet and adding new aircraft to replace older models. 
The acquisition of the new aircraft will allow the fleet to remain young, the airline says. It says its fleet of 758 passenger aircraft had an average age of 7.7 years at the end of December last year.
China Eastern says there is huge potential in the aviation market thanks to rising middle incomes and good long-term economic prospects. 
It highlights that it will strengthen the routes between hubs and cities to consolidate its market share.
As a major Chinese carrier, it will support domestically produced aircraft, it adds.
China Eastern Airlines is reportedly the launch customer for the COMAC's C919.
Picture Source: airdatanews.com
Related Stories:
Nose Dive And Silence From The Cockpit Raises Questions About China Eastern Airlines Air Crash (24 March 2022)
China Eastern Airlines Confirms Casualties In Air Crash (22 March 2022)
VIDEO: China Eastern Airlines Boeing 737 Crashes Carrying 132 People (21 March 2022)
Ong Jeng Yang
Based in Singapore, Ong Jeng Yang has more than four years of experience working in the media industry.
Related posts
SUBSCRIBE TO OUR NEWSLETTER