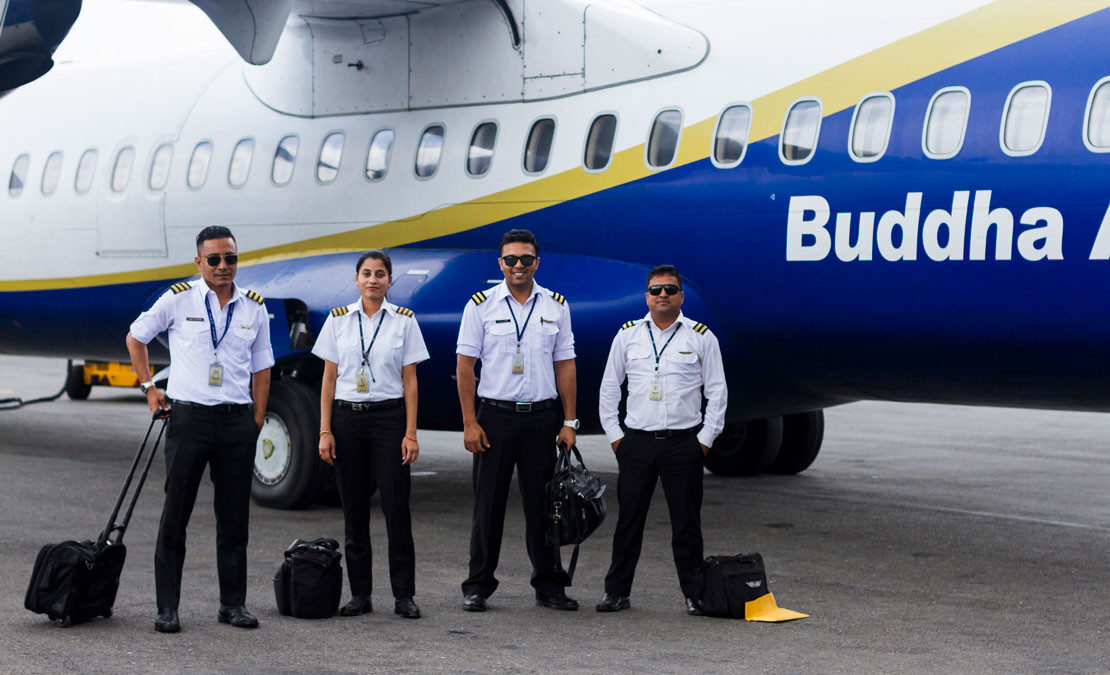 Nepal's largest domestic airline Buddha Air is adding four more ATRs to its fleet to serve additional destinations as more locals are turning to air transport for travel.
Buddha Air's sales, marketing and ground handling director, Rupesh Joshi, tells Smart Aviation Asia Pacific the airline is purchasing four ATR 72-500s, with two to arrive this month and the rest in March or April.
The airline currently has a 15-aircraft fleet: three ATR 42-300s, two Beechcraft 1900Ds and 10 ATR 72-500s. 
As most of the aircraft are mid-life, Joshi says two ATRs will remain on ground for maintenance, leaving an active fleet of 17 aircraft once the four additional ATRs arrive.
"Our goal is to cover all of Nepal, so we are adding three more routes connecting Pokhara to Biratnagar, Dhangadhi and Bhadrapur. The airline will also be replacing the Beechcraft served route to Nepalgunj with ATR once it arrives," he highlights.
Joshi says Nepal's domestic passenger market is doing well and Buddha Air has increased its market share, hence it wants to increase flight frequencies by adding more aircraft.
He says more locals are opting for air travel, making locals the bulk of the passenger volume as there are no foreign tourists.
Joshi attributes the change in travel habits to the renovation of Nepal's highways, which has created tough road conditions for buses, not to mention the lengthy journey.
"A bus ride from Pokhara to Kathmandu takes roughly eight to nine hours, but only twenty minutes by plane," he says.
Joshi says the general price difference between air fares and bus fares ranges from only 500 (US$4.25) to 1000 (US$8.51) Nepali rupees, making air travel a logical choice.
He says the airline still has plans to add De Havilland Aircraft of Canada Twin Otters to launch flights to the more remote parts of the country from 2023 onwards, but the plan depends on tourism and the global pandemic situation.
Smart Aviation Asia Pacific previously reported that Nepal recorded an all-time high of 3.54 million domestic passengers last year, with Buddha Air seizing 54% market share.
Picture Source: buddhaair.com
Related Stories:
Buddha Air Aims To Fly To Nepal's Remote Regions In Near Future (25 November 2021)
Nepal Breaks Domestic Travel Record (10 January 2022)
Ong Jeng Yang
Based in Singapore, Ong Jeng Yang has more than four years of experience working in the media industry.
Related posts
SUBSCRIBE TO OUR NEWSLETTER