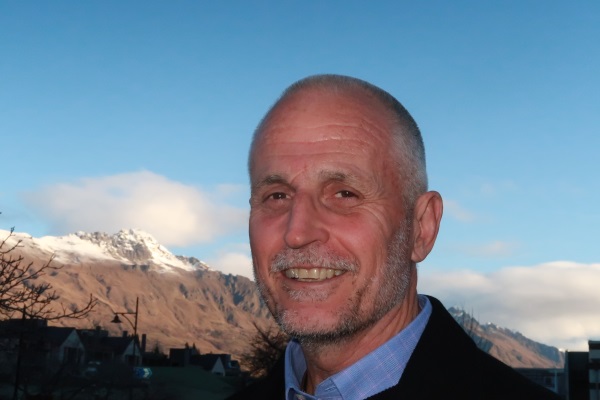 Papua New Guinea's national airline Air Niugini has appointed the former CEO of PNG Air, Paul Abbot, as general manager commercial.
Abbot was CEO of PNG Air until May 2020 and then left Papua New Guinea to be CEO of Destination Queenstown, the tourism authority for the southern New Zealand city. PNG Air is a smaller commercial airline that operates ATR 72-600s and De Havilland Aircraft of Canada Dash 8-100s.
In his new position at Air Niugini, he takes over from Dominic Kaumu.
Abbot tells Smart Aviation Asia Pacific that Air Niugini, like other carriers in Asia Pacific, is working its way through the pandemic recovery phase. This includes resuming flight schedules, re-establishing trust with the corporate travel market, and returning to business as quickly as possible, he says.
He says Air Niugini has recovered quicker than many other airlines in the region thanks to the domestic market recovery, which he describes as phenomenal. Papua New Guinea is very heavily dependent on airlines for domestic travel due to the country's large size, difficult terrain and inadequate road infrastructure.
Abbot says Air Niugini is now focusing on re-establishing its international market.
Air Niugini has limited international services at the moment but will have a schedule change in August to add more services, he says. It is talking to its codeshare partners to get the links back up and running again, he adds.
The inbound market into Papua New Guinea has always been driven by the resource sector, and it is starting to see more demand as borders are opening up, he says. Papua New Guinea is looking for the Asian market to start reducing border entry requirements to make it easier for traffic flows, he adds.
Air Niugini's growth in the international market will be determined largely by government regulations and travel restrictions, he says. Air Niugini will have a schedule in place that will allow it to take advantage of the openings when they do arrive, he adds.
Air Niugini's current fleet
| | |
| --- | --- |
| Aircraft | Quantity |
| Boeing 737-800 | 1 |
| Boeing 767-300ER | 2 |
| Fokker 70 | 6 |
| Fokker 100 | 6 |
| De Havilland Aircraft of Canada Dash 8 200 | 2 |
| De Havilland Aircraft of Canada Dash 8 300 | 5 |
| De Havilland Aircraft of Canada Dash 8 400 | 2 |
Source: Air Niugini
Air Niugini has said publicly it is planning to replace some of its older aircraft, but Abbot declines to comment when asked about this.
He does confirm though that one of the airline's Boeing 767s is undergoing a heavy maintenance 'C-check' and will return to service by mid-August.
Featured Picture from Paul Abbot, appointed Air Niugini general manager commercial
Related Stories:
Air Niugini Looking For New Managing Director (10 August 2021)
Air Niugini Receives Second De Havilland Canada Dash 8-400 (7 December 2020)
PNG's Air Niugini Resumes Dash 8-400 Flights (24 March 2020)
Air Niugini Plans Fleet Revamp (16 July 2019)
Davy Lim
Davy is based in Singapore. He is passionate about aviation and has flight experience in various single engine piston aircraft, gliders and seaplanes from his time in the United States. Davy holds a BA in Economics from the State University of New York in Buffalo.
Related posts
SUBSCRIBE TO OUR NEWSLETTER