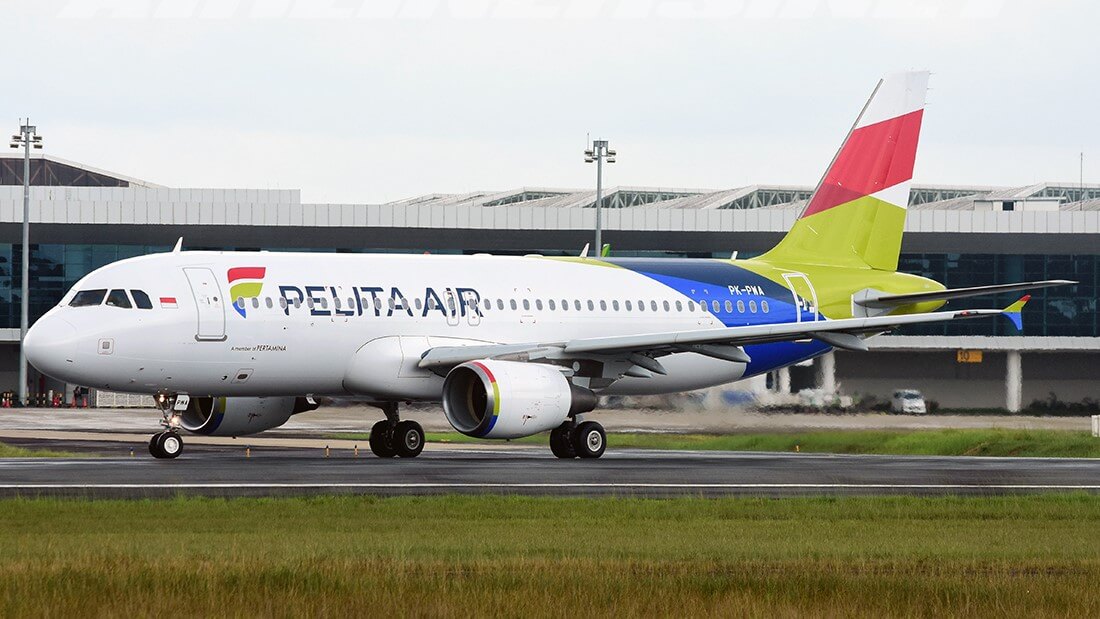 State-owned Pelita Air Service plans to add 10 Airbus A320s every year.
Dendy Kurniawan, president director of Pelita Air Service, tells local newspaper Kontan that Pelita Air Service will have eight aircraft by year-end.
Pelita Air Service currently has two Airbus A320-200 aircraft, with the third A320 arriving in the first week of July and another five A320 aircraft at the end of this year, he says. It plans to lease 10 additional A320 aircraft every year, he adds.
The carrier launched in April with a Jakarta – Bali service.
Kurniawan says Pelita Air Services now also serves the Jakarta – Yogyakarta route. It chose these destinations because they are considered favourites for vacations and tours, and is the right place to build awareness and branding, he says.
Kurniawan says the airline plans to reach a passenger load factor of 70 percent by year-end, up from its current passenger load factor of almost 60%.
Pelita Air Service will focus on increasing the flight frequency on existing routes before adding new routes to Surabaya, Balikpapan and other big cities, he says. Pelita Air Service can serve up to eight flights daily on its Jakarta – Bali route from its current two flights daily, he adds.
Pelita Air Service aims to be profitable next year based on its calculations and response from the community, he says.
Picture Source: Gusti Fikri Izzudin Noor
Related Stories:
Indonesia's Pelita Air Launching Another New Air Service (24 May 2022)
Indonesia's Pelita Air Service Launches First Scheduled Flights (27 April 2022)
Indonesia's Pelita Air Service Starts Recruitment For A320 Pilots And Cabin Crew (1 December 2021)
Indonesia's Pelita Air Plans To Expand Into Scheduled Flights Using Airbus A320s (14 October 2021)
Davy Lim
Davy is based in Singapore. He is passionate about aviation and has flight experience in various single engine piston aircraft, gliders and seaplanes from his time in the United States. Davy holds a BA in Economics from the State University of New York in Buffalo.
Related posts
SUBSCRIBE TO OUR NEWSLETTER