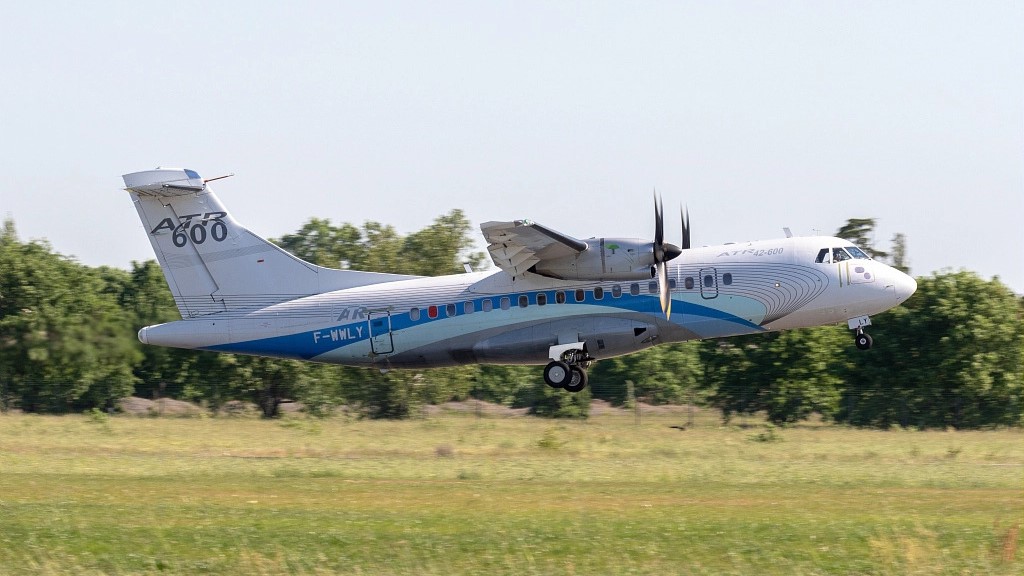 Three senior executives formerly from regional aircraft lessor Nordic Aviation Capital (NAC) have taken over management control of rival aircraft lessor Elix Aviation, and rebranded the business Abelo.
The three ex-NAC executives are Stephen Gorman, Michael Hayden and Mathieu Duquesnoy. They all worked for a few months for a new regional aircraft lessor start-up called Adare Aviation Capital before moving onto Elix Aviation.
Adare and Elix are both owned by US global asset management company Oaktree Capital Management. Abelo, formerly Elix Aviation, said in a statement that Oaktree decided to merge Adare with Elix and bring about the management change at Elix Aviation.
Gorman, who was formerly NAC's chief funding officer, is now CEO of Abelo, replacing Elix Aviation CEO, John Moore.
Michael Hayden is Abelo chief operating officer. He was formerly Elix Aviation's head of risk and is also a former NAC group vice president and head of client services.
Mathieu Duquesnoy is Abelo chief marketing officer. He was formerly NAC's chief marketing officer.
The trio's move into Elix comes after NAC underwent its own management change last September in which Norman Liu, the former chairman and CEO of GE Capital Aviation Services (GECAS), became president. Liu has brought in his own team of ex-GECAS colleagues to manage NAC which underwent an ownership change and exited bankruptcy protection earlier this year.
NAC has since been selling parts of its regional aircraft portfolio and the expectation in the market is that Liu and his team of ex-GECAS executives will restructure the lessor's portfolio to include Airbus A320s, Boeing 737s and other larger aircraft types rather than focus solely on regional aircraft.
Regional aircraft lessors have been greatly impacted by the pandemic, because regional airlines generally are less capitalized than mainline carriers.
Prior to going into bankruptcy protection, NAC was the world's largest regional aircraft lessor with around 500 aircraft, but Abelo in its statement says it aims to become the new market leader in this segment.
Abelo CEO, Stephen Gorman, says in the statement it is committed to regional aviation and is well placed to grow in the turboprop sector.
Oaktree plans to accelerate growth and have Abelo become the go-to lessor of turboprop aircraft, he adds.
Elix Aviation, which was established in 2013, has a portfolio of mostly ATR and De Havilland Aircraft of Canada Dash 8s, including older models.
It is unclear if Adare had any aircraft or executed any aircraft deals. Adare says on its website it started in 2020.
Featured picture of partially configured ATR 42-600S STOL; Elix Aviation is the launch customer (Source: ATR)
Related Stories:
Lessor Elix Aviation Repossessing ATR Aircraft From India's TruJet (25 April 2022)
Nordic Aviation Capital Aims To Exit Bankruptcy In May After Restructuring (22 April 2022)
Elix Aviation Signs On For Universal Hydrogen ATR And Dash 8 Conversion Kits (25 February 2022)
Nordic Aviation Capital Writes Down Value Of Its Aircraft Portfolio By Nearly A Third (23 January 2022)
Nordic Aviation Capital Gets Temporary Financial Relief (17 January 2022)
Nordic Aviation Capital Working To Get More Creditors To Agree To Debt-To-Equity Plan (28 December 2021)
ANALYSIS: Why Buying Financially-Troubled Nordic Aviation Capital May Be A Good Bet In the Current Market (22 December 2021)
Nordic Aviation Capital's Largest Creditors To Take Control Of Lessor Following Chapter 11 Bankruptcy (20 December 2021)
Lessor Nordic Aviation Capital Files For Chapter 11 Bankruptcy (19 December 2021)
ATR Pushes 42-600S New Model In Japanese Market (15 September 2021)
Davy Lim
Davy is based in Singapore. He is passionate about aviation and has flight experience in various single engine piston aircraft, gliders and seaplanes from his time in the United States. Davy holds a BA in Economics from the State University of New York in Buffalo.
Related posts
SUBSCRIBE TO OUR NEWSLETTER