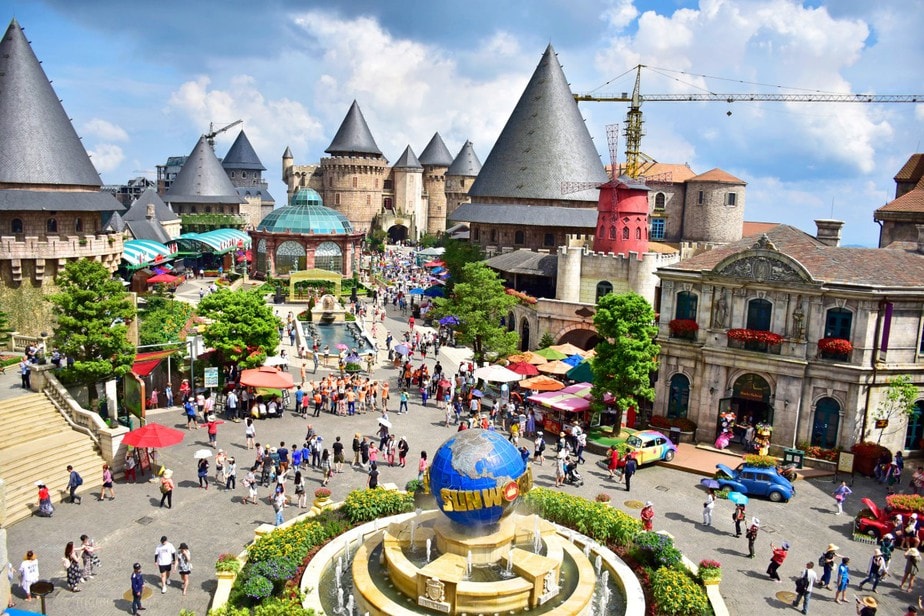 Vietnamese leisure, tourism and property conglomerate Sun Group is establishing a passenger aircraft business, arguing it helps to support its leisure and tourism businesses.
Sun Group says on its social media that Sun Air will be a prestigious, modern and world-class private charter operator that offers personalized and specialized high-class flights.
Dubbed 'the first luxury airline in Vietnam', Sun Group says the newly established aviation business will focus on private aircraft management and aircraft charters, such as: sightseeing tours, helicopter travel as well as seaplanes services.
A Sun Group official tells Vietnamese newspaper VN Express International that Vietnam's Ministry of Transport has granted Sun Air a business license and aims to start flying in this year's third quarter.
The report fails to mention whether Sun Air has an air operator's certificate (AOC), the regulatory approval required to operate flights.
Sun Group says it plans to start with two Gulfstream G650 business jets that can each seat 11 to 18 people. From next year to 2025, it says it plans to further expand and add four more Gulfstream G650ERs, a Gulfstream G700, one helicopter and two seaplanes.
The type of helicopter and seaplanes remains disclosed, the report notes, adding that Sun Air's target market will be high-end business people with deep pockets.
Dang Minh Truong, chairman of Sun Group, tells state-owned media outlet Vietnam News that the launch of Sun Air is part of Sun Group's sustainable development roadmap, adding Sun Air will grow the premium segment of Vietnam's aviation industry. 
He says Sun Air will provide further connectivity to Sun Group's resorts, entertainment and real estate businesses. 
Besides working with Gulfstream, Sun Air will reportedly also be working with Jet Aviation, Gulfstream's sister company that provides aircraft maintenance, ground handling and aircraft terminal services. 
Sun Air's entry into the market comes after Vietnam recently reopened its international borders, and travel demand recovers.
The Civil Aviation Administration of Vietnam says the number of air passengers in February was more than 6.1 million, 58% year-on-year increase. The numbers include 105,000 international visitors, a 350% year-on-year increase. 
There are several commercial airlines in Vietnam, but relatively few general aviation or business aviation operators.  In this segment the incumbents include: Northern Helicopter Company, Hai Au Aviation and Vietstar Airlines.
Smart Aviation Asia Pacific has reached out to Sun Group for comment.
Featured photo from en.blog.kkday.com shows Sun Group's Sun World Ba Na Hills. The leisure, tourism and property conglomerate is now establishing a passenger aircraft business.
Related Stories:
Military-backed Startup Vietstar Airlines Receives AOC (25 July 2019)
Ong Jeng Yang
Based in Singapore, Ong Jeng Yang has more than four years of experience working in the media industry.
Related posts
SUBSCRIBE TO OUR NEWSLETTER