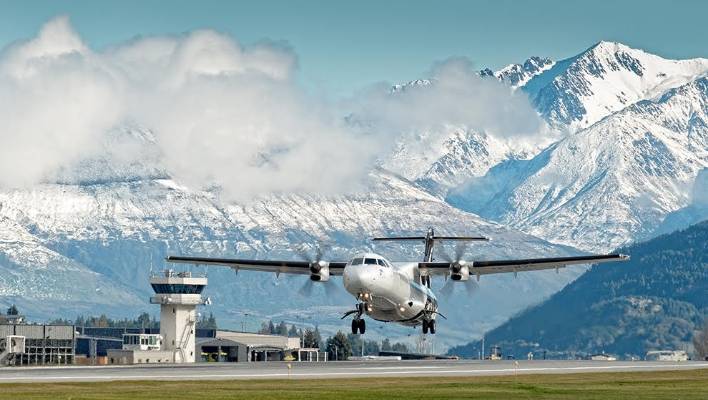 Flag carrier Air New Zealand is adjusting its domestic schedule, in line with the sudden lockdown and strict restrictions issued by the government, following one reported case of COVID-19.
New Zealand prime minister Jacinda Ardern has put the country in lockdown, after a new infected case was found in its largest city of Auckland, the country's first in six months, say local news reports.
As of midnight yesterday local time, the country went into COVID-19 alert level 4 for three days. Auckland and Coromandel, a coastal town that the positive case has been to, will be in lockdown for seven days. Schools, offices and businesses are required to be shut down during this period, and only essential services will be operational.
Air New Zealand said in a press release dated 17 August that it would continue to operate its current schedule around the country for the next 48 hours following the announcement, so that customers can return home. This means flights are due to be restricted from midnight today local time, although the New Zealand prime minister earlier today said passengers booked on interisland and Air New Zealand flights will be given until midnight tomorrow. 
New Zealand online news website Scoop reports that the airline will operate a very limited domestic schedule during the period 20-24 August. 
Air New Zealand advises travelling customers to check their eligibility on the government's COVID-19 webpage, since travel is limited to essential services only.
Air New Zealand CEO, Greg Foran, tells New Zealand news website RNZ that the airline has around 50,000 passengers booked to fly, and a good portion are those wanting to travel from the South Island to the North Island, particularly from South Island's adventure capital Queenstown to the commercial capital Auckland. 
To deal with sudden high demand, he says the airline has put on three additional flights and upgraded planes from A320s to A321s which carry more passengers. Information gathered online shows the aircraft change could seat an additional 43 people.
Foran says 4,000 to 5,000 people were scheduled to return from Queenstown between Wednesday morning or Tuesday night and Sunday, hence that is just concentrating a whole lot of travel that would generally spread over a week to just 48 hours. 
At Smart Aviation Asia Pacific time of writing, data online shows that New Zealand has 10 new cases over the past 24 hours, bringing the total number of active cases to 39.
It was also reported yesterday that an Air New Zealand crew member has tested positive for COVID-19. The crew member's last trip was from Tokyo Narita, a flight that arrived in Auckland on 15 August.
Related Stories:
Air New Zealand and Sounds Air Push NZ's Climate Change Commission To Introduce More Emissions Cuts, Next Generation Aircraft To Be Available From 2035 Onwards (5 August 2021)
Air New Zealand Introduces RNP On ATR Flights (7 August 2020)
Ong Jeng Yang
Based in Singapore, Ong Jeng Yang has more than four years of experience working in the media industry.
Related posts
SUBSCRIBE TO OUR NEWSLETTER