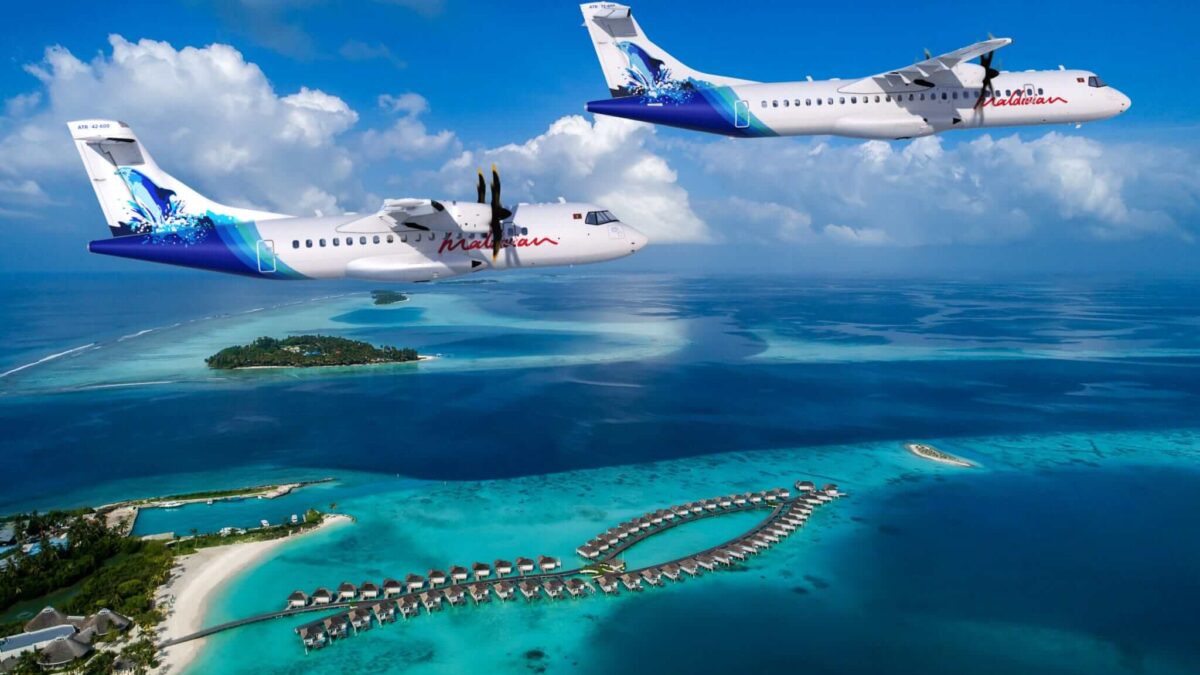 Maldivian, the national airline of Maldives, is buying three ATRs to replace some of its ageing turboprops, with the new aircraft to arrive this year.
ATR says in a statement that Maldivian has signed a contract to purchase two ATR 72-600s and one ATR 42-600, which are set to be delivered in 2022.
Both models will have Pratt & Whitney Canada 127XT engines, which offer a further three percent point reduction in fuel consumption and a 20% reduction in maintenance costs, ATR adds. The development of this engine was announced at the Dubai Air Show in November.
The aircraft will also be compatible with sustainable aviation fuels (SAF), ATR highlights.
The aircraft manufacturer says the new aircraft complements the Maldives government's air mobility policy and allows Maldivian to offer enhanced connectivity across the Maldives, contributing to the economic development.
"We believe the new generation of ATR aircraft with the XT engines offer something we have been looking for in our fleet modernisation," says Maldivian managing director Mohamed Mihad.
He adds the acquisition of the ATRs, allows the airline to take a step towards sustainability while focusing on operating costs, cabin modernity and passenger comfort.
Maldivian's website shows the airline has a fleet of: one Airbus A321, one Airbus A320, eight De Havilland Aircraft of Canada Dash 8-300s, two Dash 8-200s and 11 De Havilland Aircraft of Canada Twin Otters.
Information from planespotters.net shows the Dash 8s have an average of 22 years and the Twin Otters have an average age of 42 years.
Stefano Bortoli, ATR's CEO, says the contract is a strong symbol of the resilience of the aviation sector.
"Our aircraft have proven their reliability by linking up the islands of many archipelagos for almost four decades and we are proud to contribute sustainably to the modernisation and expansion of the flag carrier of the Maldives," he adds.
Picture Source: ATR
Ong Jeng Yang
Based in Singapore, Ong Jeng Yang has more than four years of experience working in the media industry.
Related posts
SUBSCRIBE TO OUR NEWSLETTER