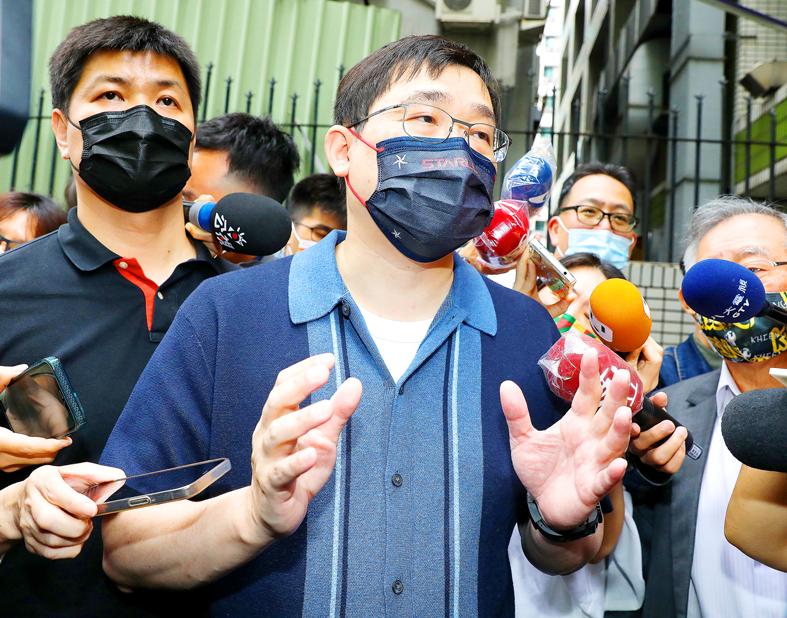 Chang Kuo-Wei, founder of Taiwan-based international carrier Starlux Airlines, has been appointed chairman of Taiwanese regional airline Uni Air, and intends to expand further into the Asia market.
Local media reports that Uni Air held a board meeting on 14 April, and elected Chang Kuo-Wei as the airline's new chairman, replacing Solomon Lin, who recently resigned.
Chang Kuo-Wei is the son of Chang Jung-Fa, the founder of Evergreen Group, which is a conglomerate that owns Taiwanese international airline EVA Air and its subsidiary Uni Air.
Chang Kuo-Wei was formerly the chairman of EVA Air from 2013 to 2019, before being ousted in a boardroom battle, after his father passed away. He then moved on to his new start-up Starlux Airlines where he is chairman.
Taiwan's Civil Aeronautics Administration (CAA) deputy director general and spokesperson Fang Chih-Wen says Chang Kuo-Wei can serve as the chairman of both Starlux Airlines and Uni Air as that does not breach any regulations under the Civil Aviation Act, local media reports.
However, Fang Chih-Wen says if the two were to form a partnership, the authority will have to review the actions, though it has yet to receive such applications, local media reports.
Uni Air will also have to apply for CAA approval of the change in its management following the board meeting, officials say, because the two airlines must remain financially independent from one another.
Chang Kuo-Wei spoke to the local media after leaving the board meeting, stating that he is only temporarily managing Uni Air, and to help out his family members. Chang Kuo-Wei's brothers hold various positions in the conglomerate.
He rejected reports that his new appointment would bring benefits to Starlux Airlines or a possible merger, though he says cooperation between the two airlines in the future is inevitable.
Meanwhile, local media reports point out that personnel from Starlux Airlines have been appointed to roles in Uni Air and Evergreen Group's companies.
Tony Cho, who serves as Chang Kuo-Wei's special assistant at Starlux Airlines, has been appointed as Uni Air's new general manager. The two board seats that Uni Air has in EVA Air's maintenance arm Evergreen Aviation Technologies have also been changed to Chang Kuo-Wei and Glenn Chai who is the CEO at Starlux Airlines, local media reports.
Starlux Airlines will also be taking over some EVA Air's duties in Uni Air, such as the sales and public relations segment, citing its sufficient manpower and capabilities as reasons, local media reports.
Evergreen International says it is no longer able to independently manage Uni Air, and for the sake of its development and public interests, it supports the decision to appoint Chang Kuo-Wei as its new chairman, local media reports.
Starlux Airlines spokesman Nieh Kuo-wei says Chang Kuo-Wei is an aviation veteran with more than 30 years experience in the industry, local media reports.
"With the new appointment, Chang Kuo-Wei intends to continue exploring domestic routes, as well as expand towards the Asia market. This is also the consensus with the board of directors," he tells local media.
Information online shows Uni Air has a fleet of 14 ATR 72-600s and two Airbus A321s.
Featured photo from cna.com.tw shows Chang Kuo-Wei (in blue) speaking to reporters.
Ong Jeng Yang
Based in Singapore, Ong Jeng Yang has more than four years of experience working in the media industry.
Related posts
SUBSCRIBE TO OUR NEWSLETTER