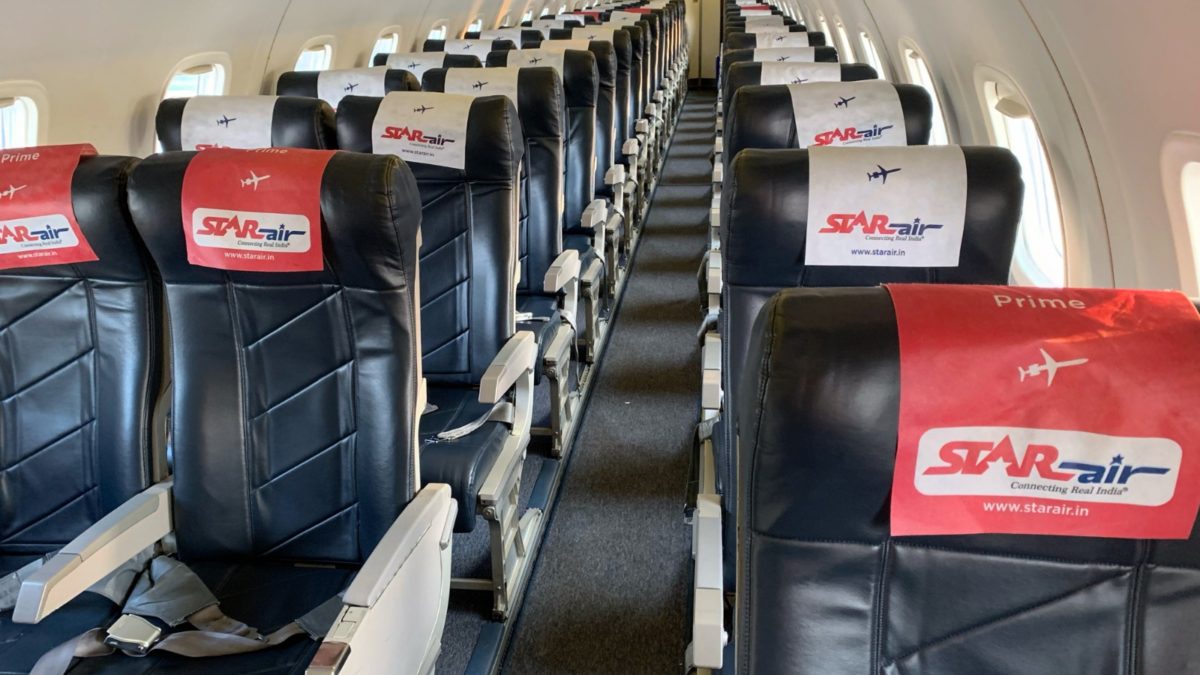 Star Air, an Indian start-up based in Bangalore and owned by the Sanjay Ghodawat conglomerate, is growing its Embraer ERJ-145 fleet as it has clinched several domestic routes under India's UDAN regional connectivity scheme.
Simran Singh, the CEO of Star Air, says the airline received three Embraer ERJ 145s in December, with another two expected to be delivered in the coming month as the airline grows traffic on current routes. Almost 80% of its routes are under UDAN, which is a scheme administered by the central and state governments aimed at making air travel affordable for most citizens in order to encourage inclusive economic development in the country, he adds.
The scheme finances aviation infrastructure and directly supports air services through 'viability gap funding': funding the gap between the price passengers are willing to pay, and the price needed for tickets to be viable. Star Air's first routes were awarded under the third round of the UDAN scheme, it says.
UDAN routes such as Bangalore to Hubli, a Tier-2 city 412km northwest of it, will continue to make up 80% of Star Air's routes moving forward, Singh says. The airline has already announced an upcoming network that will more than triple its routes from the seven it currently flies, he adds.
Singh says the airline aims to operate about ten ERJ 145s by the end of 2020. The additional aircraft will be to accommodate the growth from those new routes, which tend to have little competition from the larger Indian carriers, he adds.
The airline chose the 50-seat ERJ 145, in a two-one seating configuration, for its speed and comfort, Singh says.
Star Air also has a sister company operating helicopter charters called Ghodawat Aviation, which is also owned by the Sanjay Ghodawat conglomerate, a diversified Indian conglomerate involved in several industries such as mining and textiles.
Edward Eng
Edward is based in Singapore. He writes stories on regional aviation across the Asia-Pacific region and has a background on covering socio-political issues. Edward holds a BA (Hons) in Philosophy, Politics and Economics from the University of Warwick in the UK.
Related posts
SUBSCRIBE TO OUR NEWSLETTER