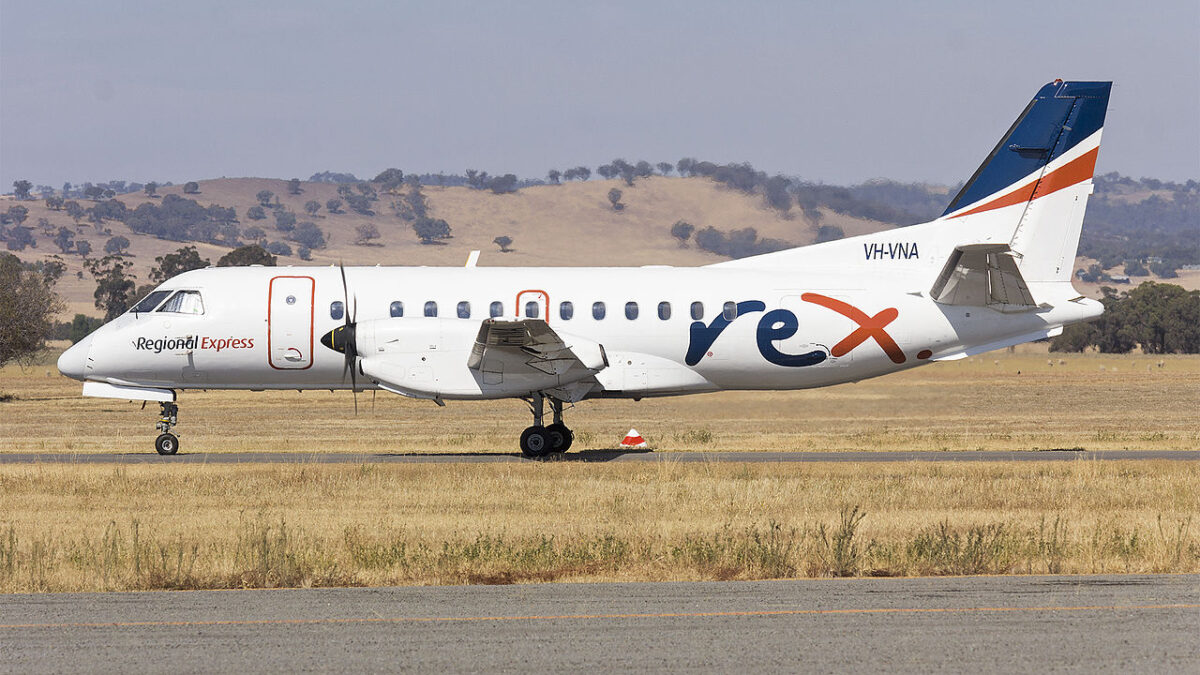 Australia's Regional Express (Rex) is calling on the federal government to review aid being given to Qantas based on grounds that the national carrier is planning to flood a new route with commercially unsustainable seats.
Qantas' new Sydney-Orange route is a thrice-weekly De Havilland Aircraft of Canada Q200 service competing directly with Rex's twice-weekly Saab 340 flights, which the incumbent says currently only have a load factor of about 30 percent. Rex adds that the new QantasLink services are being launched with the intention of flooding the market with loss-making seats, thus edging Rex out of the regional market through unsustainable competition.
Rex estimates that its competitor's new services will add about 216 seats a week to the route and cause load factors between the two carriers to fall to about 11 percent. Rex adds that it expects the aggregate load factor to rise to a still-unsustainable 41 percent even after the COVID-19 shock, since the Rex service before the pandemic was only carrying about 66,000 passengers a year, or a load factor of 66 percent.
According to the Australian Bureau of Statistics' 2016 census, Orange's population was just over 40,000. The New South Wales city is about 206km west of Sydney.
QantasLink announced the thrice-weekly Sydney-Orange service alongside another service from Sydney to Byron Bay, a city 757km north of Sydney. The Sydney-Byron Bay service also competes directly with a Rex service.
Rex argues that since Qantas' regional arm can afford to set up a new anti-competitive loss-making service, the national carrier is proving that it has enough cash to not require funding from the government through the COVID-19 crisis. The regional airline is thus calling on the government to review Qantas' access to government aviation aid programmes. These programmes include both COVID-19-related and regional network support schemes such as the Australian Airline Financial Relief Package, the Domestic Aviation Network Support package and the COVID-19 Regional Airline Network Support Program.
Rex also previously made a complaint to the Australian Competition and Consumer Commission (ACCC) in end-January regarding an expansion of Qantas services from Adelaide, which it also argued was not based on fair commercial terms. The regional airline subsequently cut its Adelaide-Kangaroo Island service due to the influx of new capacity.
Edward Eng
Edward is based in Singapore. He writes stories on regional aviation across the Asia-Pacific region and has a background on covering socio-political issues. Edward holds a BA (Hons) in Philosophy, Politics and Economics from the University of Warwick in the UK.
Related posts
SUBSCRIBE TO OUR NEWSLETTER