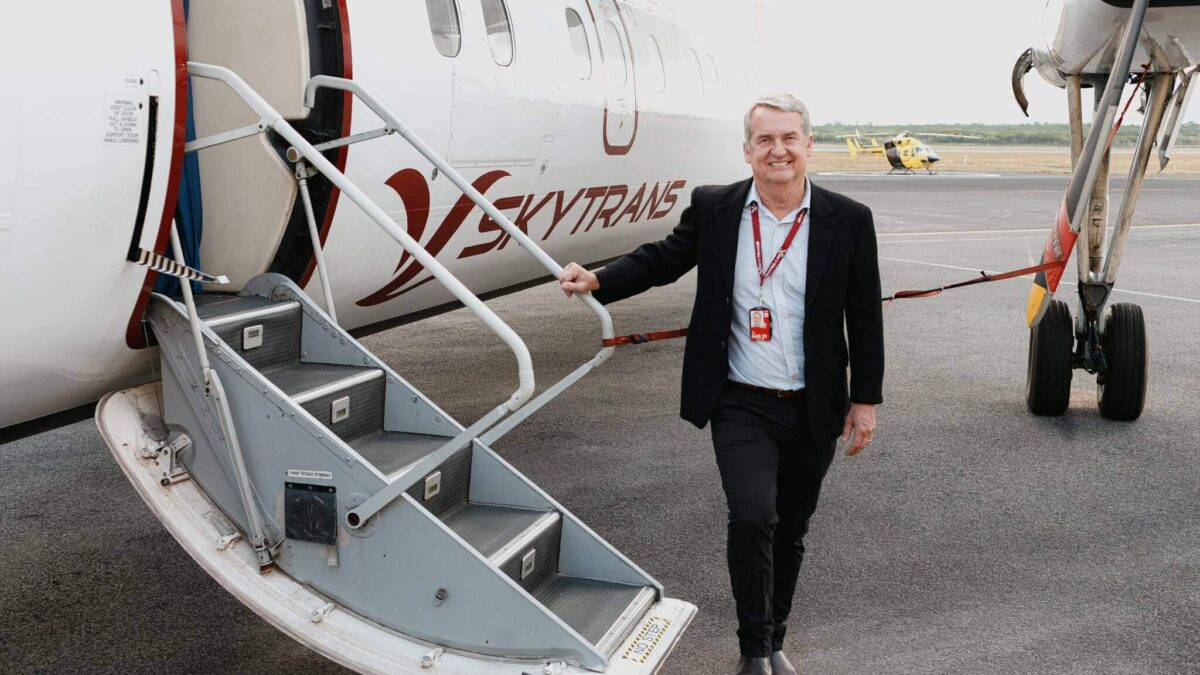 Cairns-based Skytrans Airlines has announced a collaboration with Central Queensland (CQ)University and Townsville Flight Training to create a new pilot training programme that has career progression, allowing a steady stream of graduates to join the airline as pilot shortages loom. 
Skytrans CEO, Alan Milne tells Smart Aviation Asia Pacific the recently launched programme provides a direct pathway for new recruits, from basic training to becoming a commercial pilot, giving students more surety that they will have an airline job after graduation.
"The programme has various entry points to cater to the needs and goals of different individuals. For those that want a degree, they can go to CQ University and undergo training under Townsville Flight Training. If they wish to skip the degree, there are also pathways for them to head straight for pilot training," he adds.
Milne says Skytrans has been thinking of recruitment and retainment plans as the industry starts ramping up. The airline feels this programme is a good way to get younger people to join the industry, so there is a constant supply of talented people.
What triggered the move was the looming pilot shortage situation and the fast recovering industry, he adds.
"Many people have been stood down since the pandemic started. Some of the older pilots have gone into early retirement, while others in the middle age bracket have even switched their careers. As for the young graduates, I have heard about career advisors saying that the aviation industry is too erratic, which could be a deterrent factor. As a result, there might be a pending shortage of pilots," Milne explains.
Travel demand, meanwhile, is returning a lot faster than expected as borders open up and this, coupled with the shortage, could present a real challenge for the aviation industry, which is why a training pipeline is essential, he adds.
With all travel restrictions in Australia set to be lifted on 17 December, Milne expects there will be an influx of people travelling, such as returning overseas students.
He says the airline has expansion plans and is recruiting more flight personnel, aiming to get five more pilots to increase pilot numbers up to 30. "We are also looking to drive up our operations for the weekend."
Milne says the route connecting Cairns to Whitsunday Coast Airport and Rockhampton that was launched in September this year is doing well, and will improve as the restrictions are eased.
Picture Source: Skytrans

Related Stories:
Australia's Skytrans Aims To Expand Fleet (17 September 2021)
Australia's Skytrans Launches Two New Routes In Queensland (10 August 2021)
Ong Jeng Yang
Based in Singapore, Ong Jeng Yang has more than four years of experience working in the media industry.
Related posts
SUBSCRIBE TO OUR NEWSLETTER