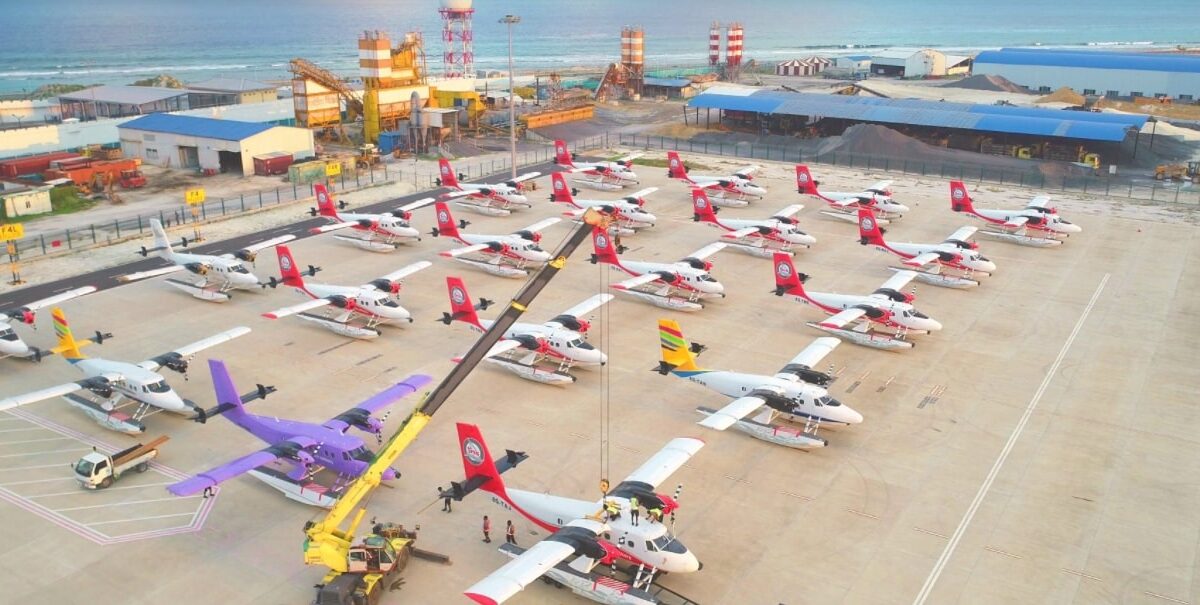 Accident investigators in the Maldives, who have issued a report into last year's crash of a Trans Maldivian Airways seaplane, have identified pilot error as a cause of the accident, raising safety concerns that the flying skills of some furloughed pilots may have deteriorated.
The accident report, into the crash of a Trans Maldivian Airways seaplane last year, found that the 42-year old pilot-in-command previously been flying De Havilland Aircraft of Canada Dash 8 land-based aircraft prior to converting to De Havilland Aircraft of Canada DHC-6 Twin Otter seaplane operations.
The report highlights that landing an aircraft on water is very different to landing on land and takes a unique set of skills.
After the pilot completed their seaplane training and was approved to fly seaplanes commercially, the pandemic took hold in the Maldives, leading to Trans Maldivian and other operators to ground their operations.
"Following release to the [seaplane] line flying, like many others, the pilot in command did not have the opportunity to undertake flying primarily due to lack of air transportation activities resulting from the lockdown imposed in the country," the report says.
"The pilot had only 37.5 hours of flying during the last 90-day period prior to the accident flight [on October 5]."
It says: "Past incidents and accidents reveal that pilots who transit from wheeled airplanes to float airplanes have often had difficulty mastering the motor skills necessary to maintain the proper attitude for water landing within the time period specified in the operations manual."
On 5 October last year the Twin Otter, local registration 8Q-TMF, departed Vommuli water aerodrome destined for the lagoon adjacent to Male's Velana International Airport. There were four passengers, two pilots and one cabin crew onboard.
When the aircraft came in to land there was light rain and 20kt winds from the west, resulting in some crosswind.
It touched down at 06:58hr local time, "and rapidly banked and rolled to the right with the right-wing dipping into water and the left wing rising high in the air. The aircraft swerved to the right and finally settled on the water upright on both floats, facing south, the direction from which it landed," the report says.
One pilot and the cabin crew suffered minor injuries, but the passengers were unharmed and were able to eventually disembark.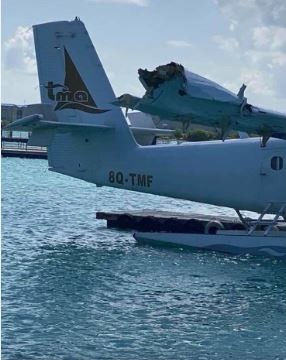 Both wings were damaged, particuarly the ring-wing which had its wingtip mangled. The aircraft's left propellers were also bent.
Top feature picture, from Trans Maldivian Aurways, shows their fleet grounded early last year during pandemic.
Related article: Former Qantas Safety Chief Warns That Complacency Among Furloughed Pilots Returning To Work Is A Safety Risk (27 September 2021). 
Related posts
SUBSCRIBE TO OUR NEWSLETTER