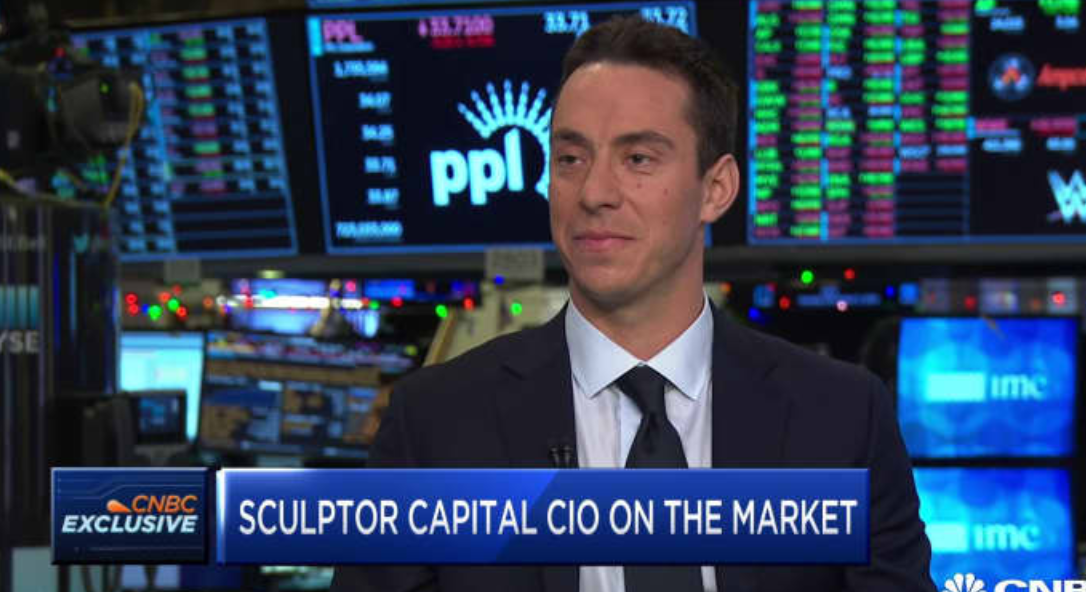 Moves by two New York investment funds to gain control of aircraft lessor Nordic Aviation Capital (NAC) comes at a time when stock markets are at an all-time high and the aviation sector is an all-time low, making the debt-for-equity deal for NAC an attractive investment opportunity but one that carries some risk.
The two investment funds from New York – Silver Point Capital and Sculptor Capital Management – are betting that the aviation sector has bottomed and is now on the path to recovery.
Buying financially-troubled NAC – at the bottom of the aviation industry cycle – means they get an asset-rich company, which is also one of the world's largest aircraft lessors, at a steep discount.
NAC's founder Martin Moller Nielsen sold a 67% stake in NAC in 2015 to Swedish investment company EQT and Danish investment company Kirkbi reportedly for US$3.3 billion, valuing the company at US$4.95 billion. Since then, NAC has increased its portfolio of aircraft to 475, mostly aircraft from ATR, De Havilland and Embraer. The remaining 33% stake is controlled by Nielsen as well as the Singapore Government's investment fund GIC which bought into NAC in early 2019 before the pandemic hit.
The two largest secured creditors are reportedly Silver Point Capital and Sculptor Capital Management; both from New York. They became the largest secured creditors because they acquired NAC's debt from the banks and financial institutions that had lent the money to NAC for its fleet expansion.
The banks sold the debt because they wanted to reduce their exposure to NAC and also possibly to the wider aviation sector. The amount Silver Point Capital and Sculptor Capital Management paid for the debt remains undisclosed but it would have been a discount to the face value of the debt.
The debt that Silver Point Capital and Sculptor Capital Management have acquired is secured by NAC's aircraft assets, which makes the investment less risky. And by acquiring the majority of NAC's debt obligations, the two investment funds have the opportunity to gain control of the company, which is what they are doing.
Nielsen says in NAC's statement to the media that NAC's existing shareholders are supportive of the proposed transition in ownership, and that "a newly reconstituted board of directors will be appointed upon emergence."
That means the new owners are gaining control of the company and because they will control the board, they can implement their business turnaround plan.
Sculptor Capital Management describes itself as an asset management company and Silver Point Capital refers to itself as a hedge fund.
These type of companies – hedge funds, asset management companies, etc – are investing to generate high returns for their investors. Typically, they buy into a company, turn the business around and sell it at a large profit a few years later.
Silver Point Capital and Sculptor Capital Management could have invested their money in the stock market but the challenge there is that stock markets are an all-time high. It means it is hard to find a further upside on buying stocks, as many stocks – it could be argued – are already over-valued.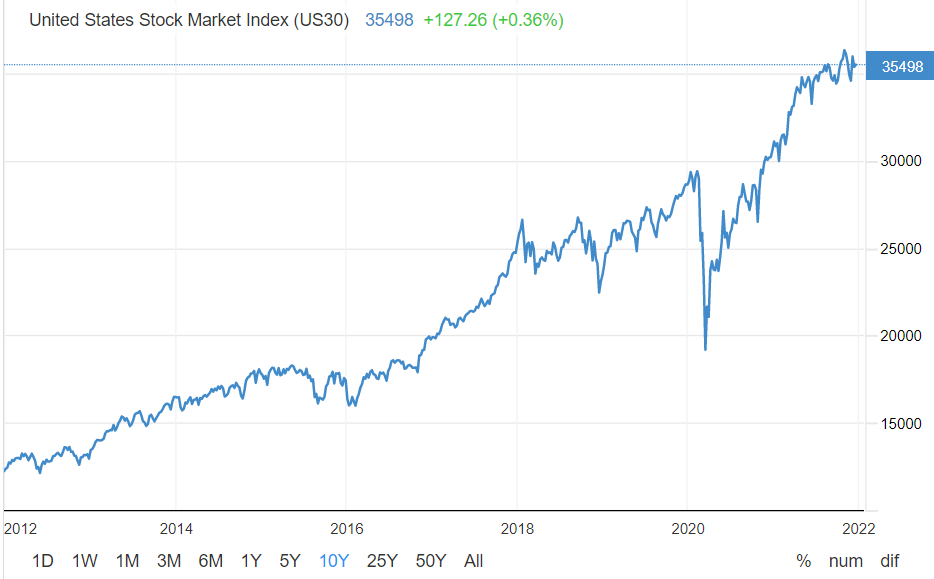 Picture, from tradingeconomics.com, shows the US stock exchange index at an all-time high.
But NAC, because it is in the aviation sector and because it is in financial trouble, is now under-valued and can be bought at a discount to its debt obligations.
NAC got into financial trouble because it leased aircraft to airlines that later got into financial difficulties due to the pandemic. Some of its lessees went into bankruptcy, such as Aeromexico and Philippine Airlines, to clear their debts.
NAC too has filed for Chapter 11 bankruptcy in the US to clear more than US$525 million of unsecured debt.
Silver Point Capital and Sculptor Capital Management's investment in NAC still carries some risk, because if the COVID-19 situation worsens, more adversely affecting airlines, then NAC's losses will increase and the value of its aircraft portfolio will continue to decline.
But considering the pandemic started to impact the global market in March 2020, the two investment companies appear to be betting that the worse is over for the airline industry.
NAC has also announced that the new owners are injecting more money into NAC.
It says: "The restructuring of the company's debt obligations – including the conversion of a substantial amount of the group's debt to equity – [will involve] an infusion of US$537 million in additional capital through a US$337 million new equity rights offering and a new US$200 million revolving credit facility."
"The company has obtained an additional US$170 million debtor in possession financing facility from its existing creditors to help fund operations during the Chapter 11 process."
These monies will help to NAC to ride out the storm. It is good that the current management team and their new investors are working quickly to restructure the company's debt obligations.  If they had waited for the situation to deteriorate further, there would be a danger that the company's reputation in the industry would deteriorate. But with a strong plan going forward and an injection of new capital, the company is now in a position grow, develop and become stronger.
Picture, from CNBC.com, shows Sculptor Capital Management chief investment officer and CEO, Jimmy Levin.
Related Stories:
Lessor Nordic Aviation Capital Files For Chapter 11 Bankruptcy (19 December 2021)
Nordic Aviation Capital's Largest Creditors To Take Control Of Lessor Following Chapter 11 Bankruptcy (20 December 2021)
Related posts
SUBSCRIBE TO OUR NEWSLETTER