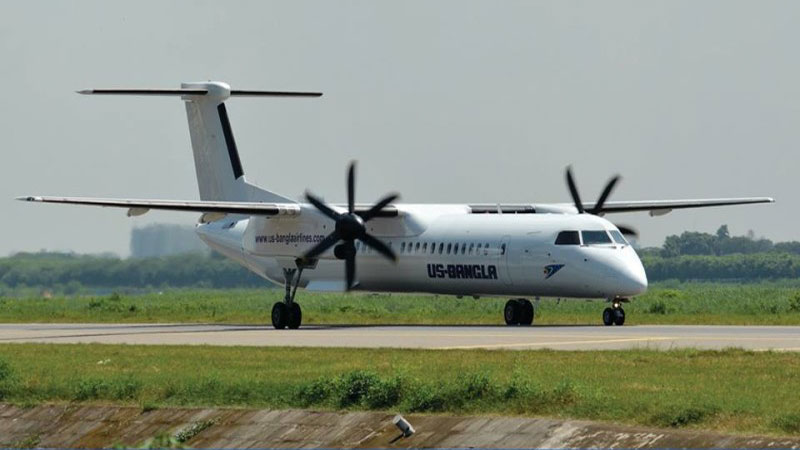 Bangladesh's US-Bangla Airlines is simplifying its fleet and raising cash by selling its three De Havilland Aircraft Dash 8-400s, the type it used when it first launched.
UK-based aircraft asset management company ACC Aviation says it is selling the three Dash 8-400s on behalf of US-Bangla and the aircrafts' manufacturer serial numbers are 4034, 4044 and 4058, adding that these aircraft were built in the early 2000s.
Dash 8 spare parts are also to be sold, says ACC Aviation.
The airline says it started operations in 2014 with two of the Dash 8s and then quickly added the third. It says it then added Boeing 737s for its expansion into international air services. For its domestic network it started adding ATR 72-600s on lease in 2018, becoming the first ATR 72-600 operator in Bangladesh, says the airline, adding that it has six ATR 72-600s.
Editor's note: It makes sense to simplify the fleet. The oldest of the three was delivered to Scandinavian Airlines (SAS) in February 2001, making it 20 years old. The Dash 8 is generally more popular in places such as Africa where the aircraft's longer range is useful.
Picture credit: Theindependentbd.com
Related posts
SUBSCRIBE TO OUR NEWSLETTER