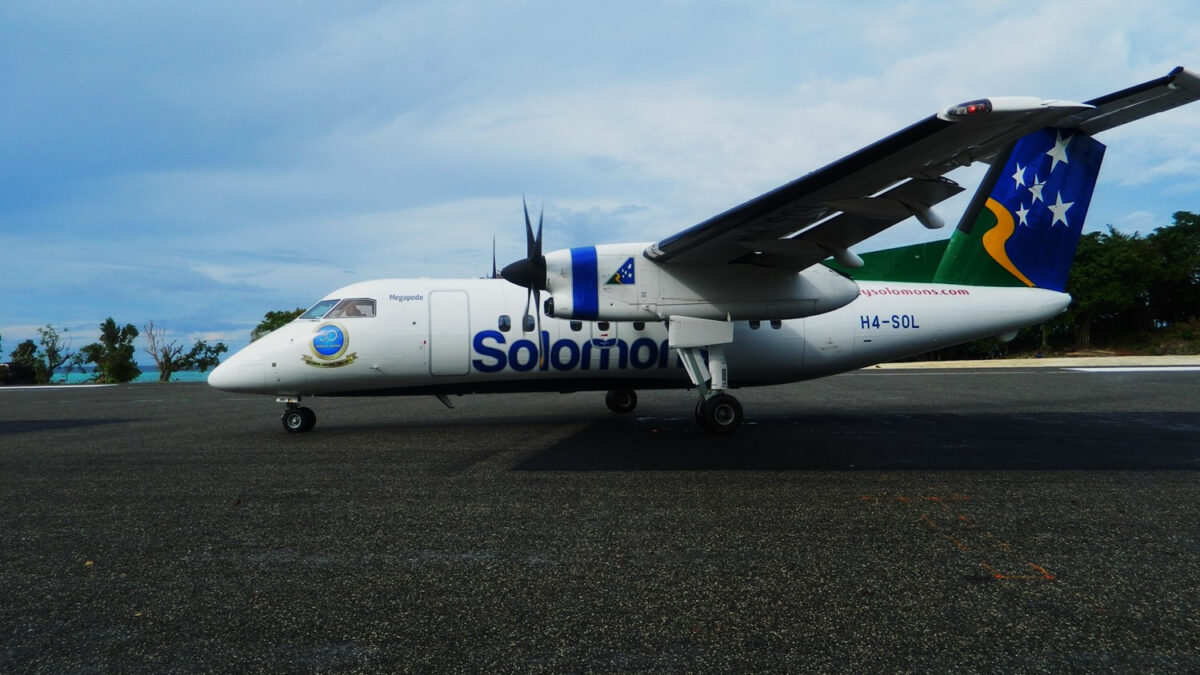 Solomon Airlines has undergone a management change as it prepares to increase domestic air services once it receives its De Havilland Aircraft of Canada Dash 8-100 from a heavy maintenance check.
The South Pacific national carrier held a media briefing where Gus Kraus was introduced as the new CEO replacing Brett Gebers. Kraus was previously general manager of cargo at Air Niugini. He is also a former CEO of Solomon Airlines.
Kraus at the briefing provided an update on the airline's Dash 8-100 which is he says is in Australia undergoing a heavy maintenance check that is due to be completed in time for the aircraft to return to scheduled commercial operations sometime in October.
The airline announced recently that the Dash 8-100 would be deployed on routes connecting the capital Honiara to: the town of Munda, Gizo city on the island of Ghizo, city of Auki on Malaita Island, and the city of Kirakira on the island of Makira.
"Under our new schedule from October, we have ensured that connectivity between our international and domestic flights is as seamless as it can be, especially for key tourism destinations Seghe, Munda, Gizo, Suavanao, and Marau," says Kraus in a statement.
"This will also improve access for inbound tourists travelling via our Brisbane and Nadi hubs," he adds.
The airline has been maintaining domestic regional air connectivity using 19-seat De Havilland Aircraft of Canada Twin Otters, while the 30-seat Dash 8-100 undergoes maintenance.
Its fleet comprises of: the Dash 8-100, one Airbus A320, one Ikhana Twin Otter X2-300HG and two De Havilland Aircraft of Canada Twin Otter Series 300 aircraft.
Feature picture shows Solomon Airlines' Dash 8-100. 
Related articles:
Leaked Document Reveals Solomon Islands Govt Planned To Acquire Chinese Aircraft For National Carrier (4 May 2022)
Solomon Airlines Restarts Domestic Operations (27 March 2022)
Solomon Airlines Resumes Flights Following Country's Civil Unrest (1 December 2021)
Solomon Airlines Adds Ikhana Twin Otter As Its Financials Improve (8 October 2021)
Related posts
SUBSCRIBE TO OUR NEWSLETTER