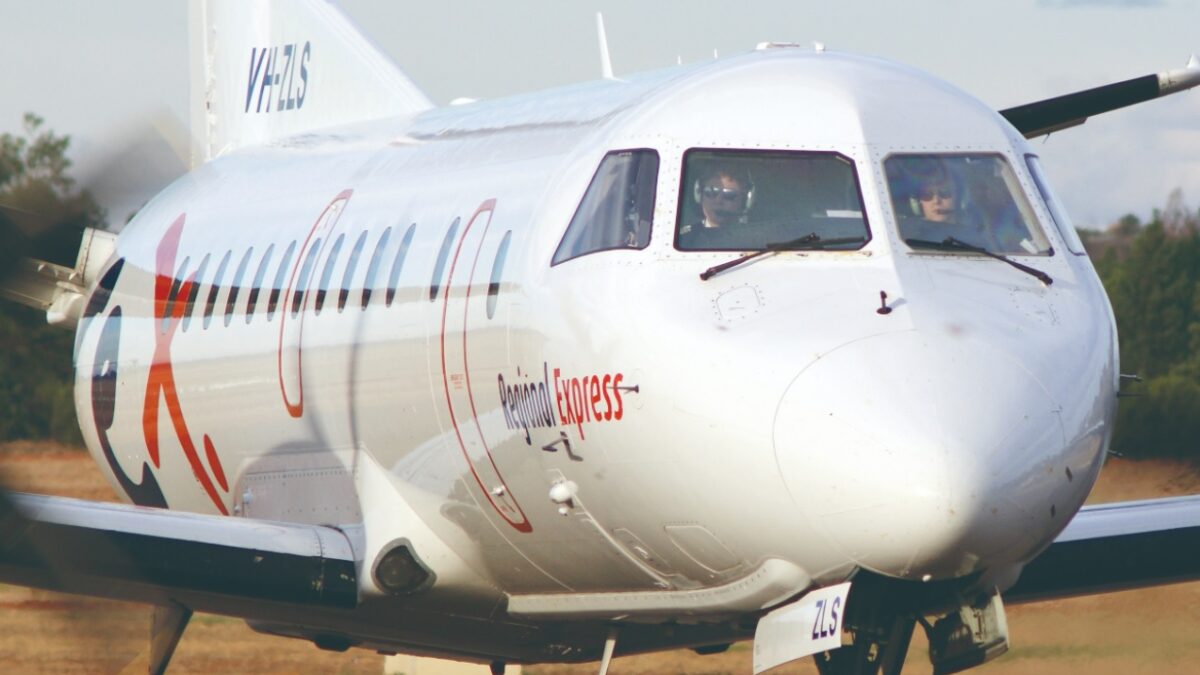 Regional Express (Rex) is ceasing its flights between Albury and Melbourne, a route that it has served for nearly four decades, citing Qantas Airways' move into the market as reason for terminating the service.
John Sharp, Rex deputy chairman, says in a statement the Albury-Melbourne route is the casualty of Qantas' illegal predatory behavior to drive out competition in a war of attrition, knowing that its competitors do not have the balance sheet to lose money indefinitely.
With the cessation of service, Rex will fly its last Albury- Melbourne flight on 29 May.
Sharp explains that 22,000 passengers flew between Albury and Melbourne yearly pre-COVID, which is hardly enough for one carrier, let alone two.
This is one of nine Rex regional routes targeted by Qantas during the pandemic, he says, adding that with Qantas' entry, an additional 31,000 seats was dumped annually into the market.
"It is with a heavy heart that we have to exit this route, after servicing it faithfully for the last 39 years. Rex has no choice but to look after itself. Sadly, for the community, we will soon see Qantas providing only a token service once it sees that it has achieved its objectives," Sharp says.
In response to Rex's announcement, a Qantas spokesperson tells Smart Aviation Asia Pacific that Rex's standard approach, whenever it withdraws from a route, is to blame Qantas.
"Rex's idea of competition is that it is something that happens to others, because they believe they have an enshrined right to be the only carrier on some regional routes. The reality is that Qantas services have been welcomed by regional communities as providing competition and flexibility," the spokesperson says.
"We do not start routes if we do not think they will be commercially viable and that applies to our Albury-Melbourne flights," the spokesperson says, adding that Qantas is committed to the route.
"We see strong growth potential in the region and have launched three new routes to and from Albury in the past two years, only one of which was also serviced by Rex," the spokesperson says.
"Rex operates more than 40% more seats between Melbourne and Albury than Qantas, so we are hardly flooding the market," the spokesperson says.
Information online shows Qantas operates six flights per week between Albury and Melbourne while Rex has 12 weekly flights.
Picture Source: Rex
Related Stories:
Australia's Regional Express Reportedly Eyeing Cobham Aviation Services (6 May 2022)
Australia's Rex Gets Six Out Of Seven Queensland Regulated Routes (23 November 2021)
Australia's Rex Extends Suspension Of Services And Stand Downs (1 September 2021)
Australia's Rex Temporarily Stands Down 500 Workers Due To Pandemic (17 August 2021)
Australia's Rex Forecasts Annual Loss Of A$18 Million Due To State Border Closures (11 August 2021)
Australia's Rex Appoints Legal Team To Pursue Actions For Qantas Anti Competition Behaviour (5 August 2021)
Qantas Airways Expands Domestic Network (31 March 2022)
Qantas Memo Raises Alarm Over Pilots Returning To Work Making Errors (6 January 2022)
Qantas To Replace Boeing Fleet With Airbus A321neos and A220s (16 December 2021)
Former Qantas Safety Chief Warns That Complacency Among Furloughed Pilots Returning To Work Is A Safety Risk  (27 September 2021)
Ong Jeng Yang
Based in Singapore, Ong Jeng Yang has more than four years of experience working in the media industry.
Related posts
SUBSCRIBE TO OUR NEWSLETTER