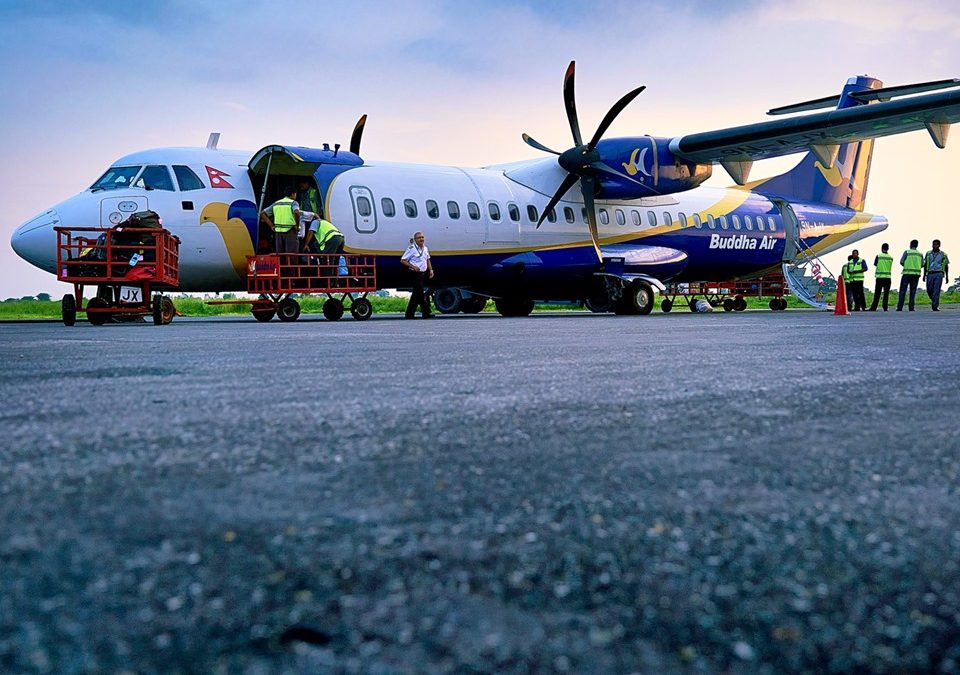 Nepal's largest domestic carrier, Buddha Air, is growing its route network by adding two more ATRs and launching a new short takeoff and landing (STOL) aircraft subsidiary.
Buddha Air will be receiving two ATR 72s, previously operated by India's Jet Airways, within the next month, Subarna Kharel, Buddha Air operations manager, tells Smart Aviation APAC. The ATR 72s will be used to improve schedule integrity on recently introduced routes, such as Kathmandu-Janakpur and Kathmandu-Kolkata, as well as increase the number of flights on trunk routes, Kharel adds.
Buddha Air says its current fleet comprises of: six ATR 72-500s, three ATR 42-320 and two Beechcraft 1900Ds.
Its new STOL subsidiary will start late next year, says Kharel, adding that it aims to serve the country's mountain regions, which are constrained by short runways and difficult terrain. The new subsidiary will compete against Nepal's Sita Air, Tara Air and Summit Air, which serve mostly tourists wanting to hike in the Himalayas, Kharel says. The largest STOL aircraft certified for these short airstrips are 19-seaters, he adds.
Buddha Air's STOL subsidiary will have a larger remit than its competitors, because it aims to serve both tourists and locals, Kharel says. "We have 38 STOL airports, and only 10-12 have scheduled flights. Buddha Air is planning to [provide a service of] at least one scheduled flight each day at all airports," he adds.
Buddha Air is also working with the Civil Aviation Authority of Nepal – to support its plans to expand services to unused STOL airports – and is co-developing new area navigation (RNAV) air routes around the mountains, Kharel says. He adds the scheduled services will be a huge boon for locals who need the flights for social, business and medevac visits to the cities. Air services are essential as it takes several days to hike to the city.
Photo credit: Buddha Air
Edward Eng
Edward is based in Singapore. He writes stories on regional aviation across the Asia-Pacific region and has a background on covering socio-political issues. Edward holds a BA (Hons) in Philosophy, Politics and Economics from the University of Warwick in the UK.
Related posts
SUBSCRIBE TO OUR NEWSLETTER