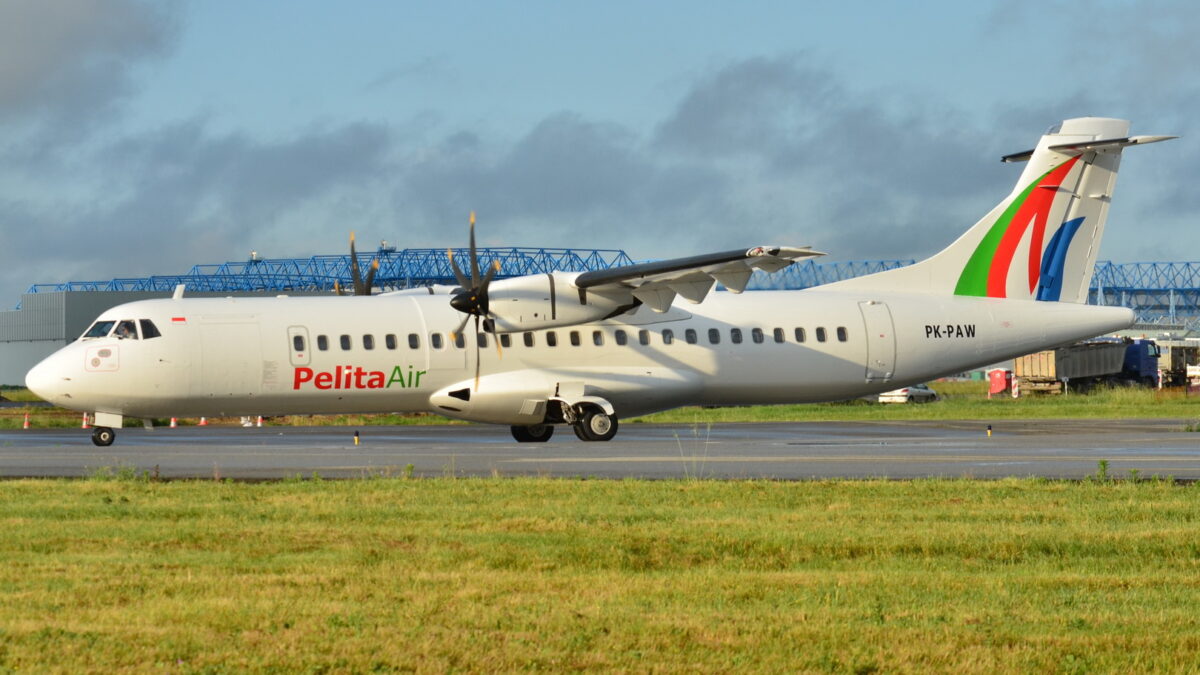 Government-owned charter operator Pelita Air Service aims to move into scheduled passenger operations, a move that comes as other airlines have reduced their network.
The airline would like to move into scheduled passenger operations, confirms a source at the airline who was responding to Indonesian news reports.
The airline currently has an air operator certificate for non-scheduled passenger and cargo flights.
The source says Pelita plans to lease Airbus A320s to launch the scheduled passenger services.
The country's state-owned oil and gas company Pertamina owns the airline, which primarily transports oil and gas workers. But last year it expanded into cargo operations providing air freight services for Angkasa Pura Logistik.
The source says it would like to move into scheduled passenger operations is in response to market trends.
"We are focused on the country's domestic market, using Jakarta as our base. For the routes, Pelita Air plans to cover the whole of Indonesia, including all the big cities and popular tourist destinations," says the source.
The source also says the airline could potentially acquire ATR 72-600s in future, for the scheduled passenger operations, but the topic still needs to be further discussed among management and with shareholders.
Pelita's current fleet comprises of: one Avro RJ85, one ATR 42-500, two CASA C212s and five ATR 72-500s of which three are freighters. It also operates helicopters: seven Sikorsky S-76s, three Bolkow Bo-105s and three Bell helicopters.
The source says the domestic air market is slowly improving, and locals are beginning to travel and visit their families and friends. "Hopefully the travel demand can recover [further] when we start [scheduled] operations."
The source also says the cargo market has been doing well since 2020 with increasing demand due to the pandemic.
Pelita recently underwent a management change with Albert Burhan becoming president director, a position previously vacant for two years, according to local media reports.
Burhan was previously advisor to the CEO of Garuda Indonesia and is a former CEO of Garuda's low-cost subsidiary Citilink.
Garuda Indonesia has encountered financial difficulties, with monies owed to suppliers, and has been reducing its network and fleet as part of a broader restructuring of the business. Garuda group, which includes Citilink, recently announced it was removing 77 aircraft from its fleet, leaving it with 135 aircraft.
Picture Source: newsroom.aviator.aero
Related Stories:
Dispute Between Nordic Aviation Capital And Garuda Indonesia Escalates (11 February 2021)
Indonesia's TransNusa Aims To Resume Flights Early Next Year (13 October 2021)
Follow us on Facebook, Twitter and Linkedin for more news updates.
Ong Jeng Yang
Based in Singapore, Ong Jeng Yang has more than four years of experience working in the media industry.
Related posts
SUBSCRIBE TO OUR NEWSLETTER