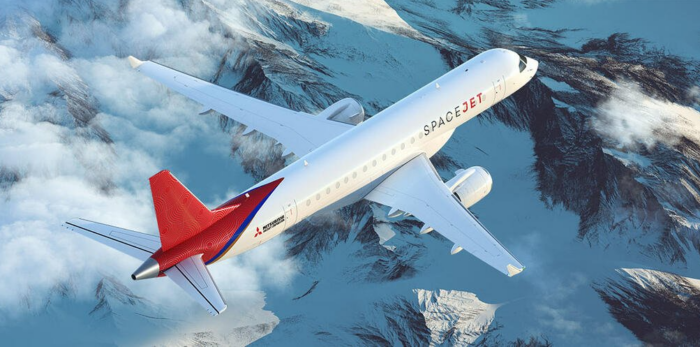 Aircraft Lessor Rockton Pivots To Carbon-Neutral Aerospace Technologies
Leithen Francis, 5 Feb 2021
6 min

read
Aircraft lessor Rockton, which was once the world's biggest independent lessor of Saab aircraft and had signed a letter-of-intent for Mitsubishi Aircraft's SpaceJet, is largely exiting the aircraft leasing business and instead investing to develop hybrid electric aircraft technologies.
It sees that commercial aircraft leasing has become less financially rewarding, that existing aircraft technologies have largely peaked and that airlines will soon be adopting new technologies to reduce carbon emissions, Rockton managing director Niklas Lund tells Smart Aviation APAC.
Lund says when the Swedish lessor examined the trends in the market, "we could see two trends. One is that, in terms of aircraft development with existing technologies – engines and to some extent airframes – you 'reach the end' so to speak, because the incremental improvements you can get out of engines and airframes is not that large."
"But you still need to invest a lot of dollars for that [incremental improvement] even though the efficiency improvements are flattening out," he adds.
He says the other key trend is the global push towards sustainability and reducing 'green house' gases.
"We probably have the best view of that being in Sweden. Most corporations here in Sweden realised pretty early that going sustainable is not something you were forced into, but that instead they realised that is going to be a competitive advantage. If you don't get on this [sustainability] bandwagon then you might lose your market share dramatically."
He says the push towards sustainability is not just driven by governments, but also by the investment community and because of this, the sustainability movement will continue to gain momentum.
"Business generally moves much quicker than legislators. Having big investment funds, such as BlackRock, promoting sustainability has a big impact. These big funds have made up their mind and have stressed the point, so basically everyone has to jump on that bandwagon. We don't have a choice."
He also says you will increasingly see corporates putting more and more pressure on the airlines. "Businesses will look at their travel policies. Large corporations, with large travel budgets, such as Microsoft have already vowed to be carbon neutral. Corporations will want to fly with the airlines with the least emissions."
He says the challenge for airlines is that if they want to be sustainable, "the tools for achieving that are pretty limited as of today."
"But we can see there are new technologies that are getting close to being commercially available, so we said 'this is an area we want to focus on'. It means the business we will be in, is different to being a lessor. We basically need to invest in technology, which will eventually become aircraft assets."
Rockton assessed all-electric, hybrid electric and hydrogen powered aircraft technologies. "The solution we are most excited about is the hybrid electric solution. Hybrid electric gives you more range, than if you were all-electric, and hybrid electric technology could become fully electric once the technology development has been able to increase the battery's energy density."
"I am convinced it will get there eventually because battery development is increasing all the time," he adds.
"'Hydrogen powered aircraft is more complex as it involves complete redesigns of aircraft and there are infrastructure challenges [transportation and adequate supply of hydrogen at airports]."
Rockton's website was recently revamped to reflect the company's new business focus. The company's homepage now has a picture of an aircraft from Zunum Aero, a US company – originally backed by Boeing HorizonX and JetBlue Technology Ventures – that is developing a family of hybrid-electric aircraft up to 50 seats.
When asked about Rockton's association with Zunum, Lund replies: "We have some involvement with them. We are not exclusive with them, but it is a company we have followed for a long time and have involvement with them. I would say we are a 'stakeholder'."
He declines to elaborate further, for commercial confidentiality reasons, and adds that 'stakeholder' is "a general enough term" that can mean different things.
Rockton's pivot is a result of new technologies taking shape, but also in response to demand from airlines.
Lund says: "Airlines in Europe and some airlines in North America, Australia and New Zealand are already making real plans about how to achieve zero emissions or close to zero emissions."
"When we speak to airlines, the airline point of view is that going sustainable is an added cost." But he says the benefit of hybrid-electric is that is can reduce airline operating costs, "which makes some routes viable that are not viable today with existing technology."
Hybrid-electric aircraft have a turbine inside the airframe that generates electricity to power the aircraft's electric motors that also draw electricity from batteries. The argument for hybrid-electric is that the electric motors have fewer moving parts, so cheaper to maintain, and the electricity in the battery can come from abundant low-cost renewable energy sources such as wind and solar.
Lund says hybrid-electric technology has potential to be scaled-up for up to 50-seat aircraft by end of 2029, "and potentially even larger aircraft in the 2030s."
Rockton, which is headquartered in Sweden, has a portfolio of one Airbus A320, two Bombardier CRJ1000s, two Saab 2000s and some spare engines including widebody engines, says Lund, adding that the leasing company in recent years has been steadily selling its aircraft.
It was once the largest independent lessor of Saab aircraft with a huge fleet of Saab 340s and Saab 2000s, many leased to European airlines.
The company had also signed a letter-of-intent at the Farnborough Airshow in 2016 for 10 Mitsubishi Aircraft MRJ90 aircraft, now called the M90 SpaceJet, with an option for 10 more.
Rockton was the first European company to order the aircraft and it was announced at the time that Rockton would begin taking delivery in 2020.
"We were on the route to executing an order there, but then we saw the bigger trends in the market and how new aircraft development [with existing technologies] gives you improvements [in performance and fuel efficiency] but it is not fantastic improvement," says Lund.
In terms of aircraft that are powered by today's turbine engine technology, Lund says the only aircraft Rockton is interested in are those that do special mission work to help the environment, such as fire-fighting aircraft and maritime surveillance aircraft.
Besides helping the environment, the other benefit of such assets is that the operator usually has a long-term, stable contract with a government agency which then means less risk for the lessor, acknowledges Lund.
When asked if the new commuter aircraft coming out of factories today can still generate adequate returns on investment over the next 30 years, Lund replies: "If you take a 50-seater like the ATR 42, which is the only 50-seater left in the market, I think that should still be a good investment. But once we get into the 2040s it will get difficult [for assets like that] with the push towards sustainability. The [carbon emission] requirements will only increase," and there will be the new aircraft, with much lower carbon emissions, available on the market.
Leithen Francis
Leithen is based in Singapore and has over 17 years' experience working for news organisations. He is the former deputy Asia editor of Flightglobal and the former Asia editor of Aviation Week. Leithen has a BA in journalism from RMIT University in Melbourne, Australia.
Related posts
SUBSCRIBE TO OUR NEWSLETTER