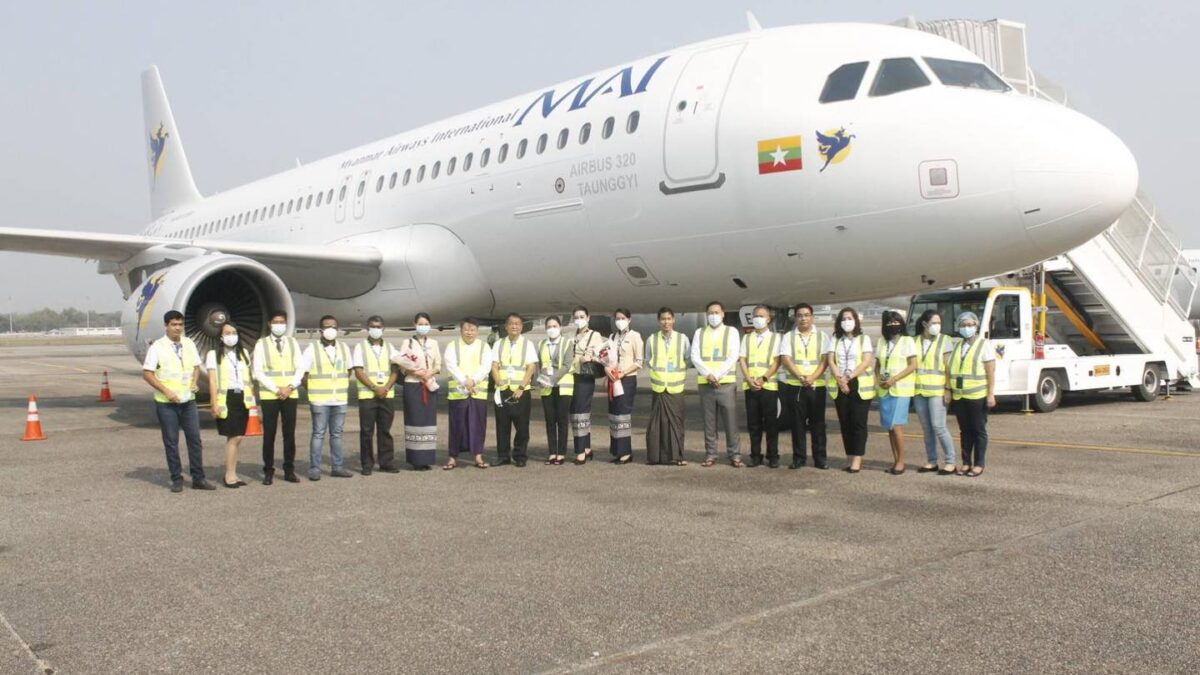 Myanmar's international and domestic flights are now resuming, even though the Southeast Asian country had a military coup earlier this week.
Myanmar Airways International (MAI) says it is steadily resuming its international and domestic schedule now that Myanmar's 1 February notice to airmen (NOTAM), banning domestic and international flights, has been lifted.
The NOTAM was suddenly issued on 1 February when the Myanmar military carried out a coup, toppling the government.
MAI CEO, Saravanan Ramasamy, acknowledges that the news of the NOTAM did cause confusion in the market, but now Myanmar's aviation industry is restarting.
"We have international flights coming in by Singapore Airlines, Turkish Airlines, Qatar Airways, Etihad, etc," Ramasamy tells Smart Aviation APAC.
"The situation here is quite stable and calm unlike what has been portrayed in the media. There's no barricades, no police presence on the streets."
He says Yangon-based MAI started resuming international flights on 3 February with a flight to Kuala Lumpur and it has since operated flights to Bangkok, Kunming, Seoul Incheon and is about to resume services to Guangzhou.
He says the airline's international network will be fully restored, although at a reduced frequency.
Ramasamy also says it will take some time to resume services to Australia, because of the country's tight quote for inbound passengers.
As for the domestic network, it resumed yesterday, says Ramasamy. Both MAI and its sister carrier Air KBZ serve the domestic market.
Demand on domestic sectors was already down, because some states in Myanmar already had quarantine restrictions in place, which means passengers arriving in those states have to immediately go into quarantine, he adds.
MAI operates three Airbus A319s and one A320. It recently received a second A320 which is currently being registered in Myanmar and put under the airline's air operator certificate, says Ramasamy.
It also operates two Embraer 190s, with the third still due to arrive in March and the fourth will come end of the year, he adds.
Picture shows: the A320 that the airline received in Yangon on 30 January. Late at night on 31 January, Myanmar's military started to carry out a coup that would result in the toppling of the government on 1 February.
Leithen Francis
Leithen is based in Singapore and has over 17 years' experience working for news organisations. He is the former deputy Asia editor of Flightglobal and the former Asia editor of Aviation Week. Leithen has a BA in journalism from RMIT University in Melbourne, Australia.
Related posts
SUBSCRIBE TO OUR NEWSLETTER