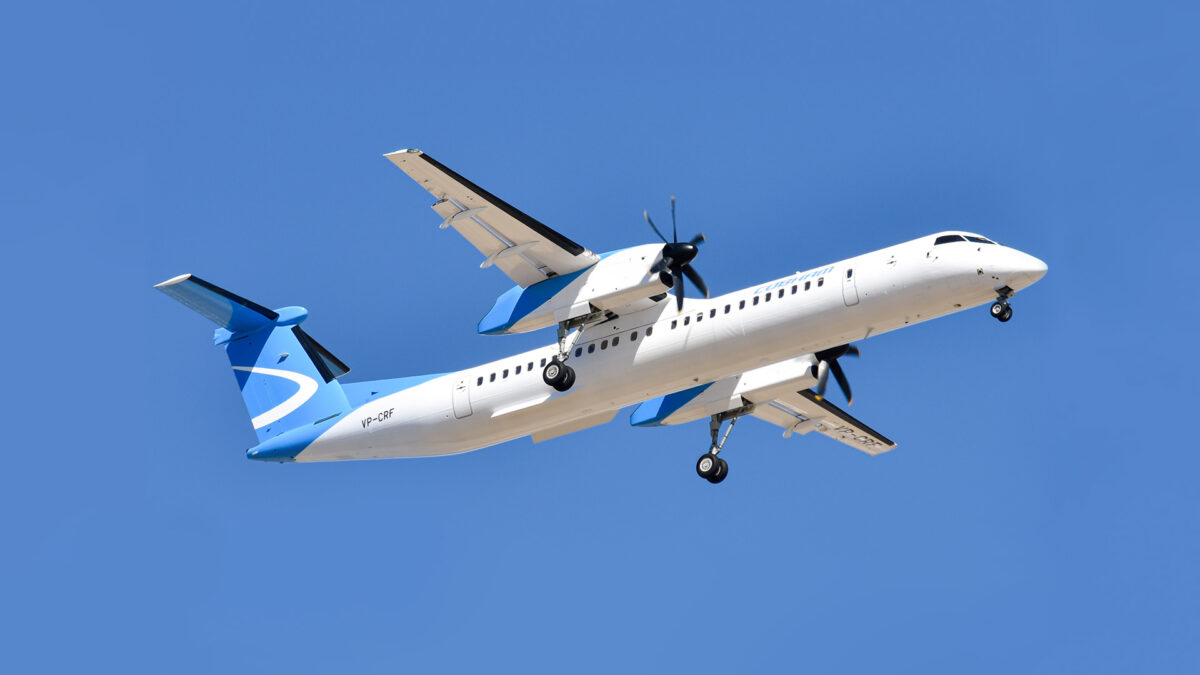 Cobham Aviation Services Australia (Cobham) has taken delivery of its sixth De Havilland Canada Dash 8-400 and will add four more aircraft in its move towards a green future.
Cobham says in a statement the latest Dash 8 will join its fly-in, fly-out (FIFO) charter fleet based in Perth supporting Australian mining, oil and gas projects.
The aircraft will commence flights mid-February, it adds.
Cobham's regional Services managing director Claude Alviani says: "The Dash 8-400 turboprop has…jet-like speed [and] it offers a 30% reduction in fuel burn compared with competing regional jets, radically reducing carbon emissions."
Alvani says Cobham is committed to providing air travel options with lower carbon emissions for a 'greener future' and has plans introduce four more modern aircraft to its fleet in the coming months. Cobham has been adding pre-owned Dash 8s and Embraer E-190s on lease, but in its statement stops short of saying if the additional four will be Dash 8-400s, E-190s or a mix of the two.
Smart Aviation Asia Pacific previously reported that Cobham's fleet consists of: four Bombardier Challenger 604s, five Dash 8-400s, three E-190s, three Avro RJ100s, four BAe 146s and ten smaller model Dash-8s.
Picture from instagram.com/jonesy_transport shows Cobham's Dash 8. 
Related Stories:
Australia's Cobham Launches New Route In Western Australia (3 February 2022)
Australia's Cobham Expanding Fleet In 2022 (10 December 2022)
Australia's Cobham Announces Management Changes (5 October 2021)
Ong Jeng Yang
Based in Singapore, Ong Jeng Yang has more than four years of experience working in the media industry.
Related posts
SUBSCRIBE TO OUR NEWSLETTER