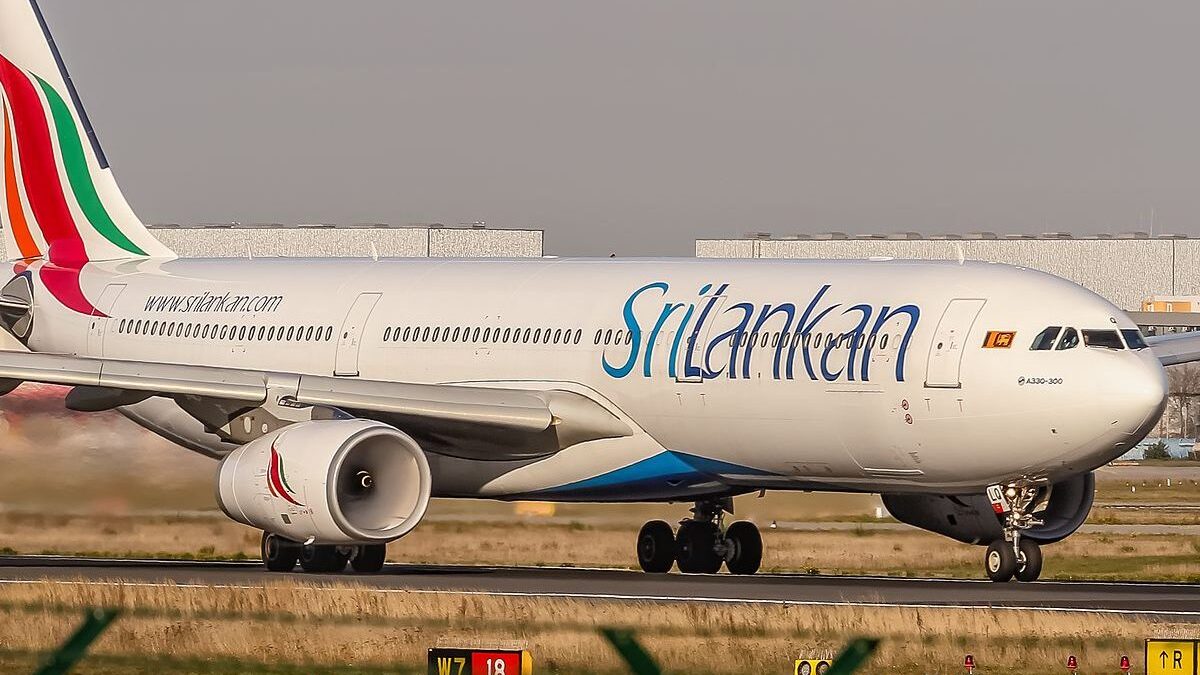 Sri Lanka's newly appointed prime minister has proposed privatizing loss-making national carrier SriLankan Airlines, amidst the economic crisis now ravaging the country.
Ranil Wickremesinghe, who became prime minister less than a week ago, says in a televised address he proposes to privatize SriLankan Airlines, which is currently incurring extensive losses.
The national airline, which flew to 126 destinations in more than 60 countries pre-pandemic, lost 45 billion Sri Lankan Rupees (US$123 million) between 2020 to 2021, he explains, adding that by March last year, the total losses had snowballed to 372 billion Sri Lankan rupees.
"Even if we privatize Sri Lankan Airlines, this is a loss that we must bear," he clarifies, saying that the loss will also be borne by the poor people of Sri Lanka who have never stepped on an aircraft. 
Sri Lanka took full-ownership of the carrier, from Dubai's Emirates, in 2010 but since then it has been embroiled in controversy, including corruption scandals.
Interestingly, this is not the first time that the privatization of SriLankan Airlines has been proposed. 
In Wickremesinghe's previous premiership stint, he has also tried, unsuccessfully, to sell the airline, for example, to private equity firm TPG Capital. 
Aviation analysts are quoted in the media saying the government will find it difficult finding potential buyers, because of the country's ongoing economic crisis. 
The country is on the verge of defaulting on two unpaid foreign bonds, which will officially plunge the nation into default for the first time. 
Last month, the country announced it would stop repaying foreign obligations and use the money instead for food and fuel imports, amidst the rampant inflation and protests. The public outcry eventually prompted Wickremesinghe's predecessor Mahinda Rajapaksa to step down on 9 May.
In Wickremesinghe's address, he says that the government has had to print money to pay government salaries, which will put pressure on the local currency, and he warns to brace for an even more difficult time.
"The next couple of months will be the most difficult ones of our lives. We must prepare ourselves to make some sacrifices and face the challenges of this period," he says.
Smart Aviation Asia Pacific previously reported that SriLankan Airlines plans to add up to 21 leased aircraft, with roughly 60% of the planned aircraft to be used for fleet replacement, and the remainder to support the airline's expansion strategy and meet the growing demand for air travel between Sri Lanka and the world.
The airline currently has 24 aircraft serving 40 destinations across 25 countries.
Picture Source: skift.com
Related Stories:
SriLankan Airlines Explains Fleet Expansion Plan, Clarifies That Multiple RFPs Issued For Comparison (14 April 2022)
SriLankan Airlines To Lease More Than 40 Aircraft (12 April 2022)
Sri Lankan Air Force's Helitours Gets Approval To Fly Commercial (15 March 2022)
Sri Lanka's FitsAir To Expand Into International Passenger Ops with De Havilland Canada Dash 8-400s (10 January 2022)
Fly Lankan Asia Aims To Start Operations Before Year-End (15 December 2021)
Start-up Fly Lankan Asia Appoints CEO (27 October 2021)
Fly Lankan Asia To Operate Boeing 737-200s and BAe 146s (17 September 2020)
Ong Jeng Yang
Based in Singapore, Ong Jeng Yang has more than four years of experience working in the media industry.
Related posts
SUBSCRIBE TO OUR NEWSLETTER