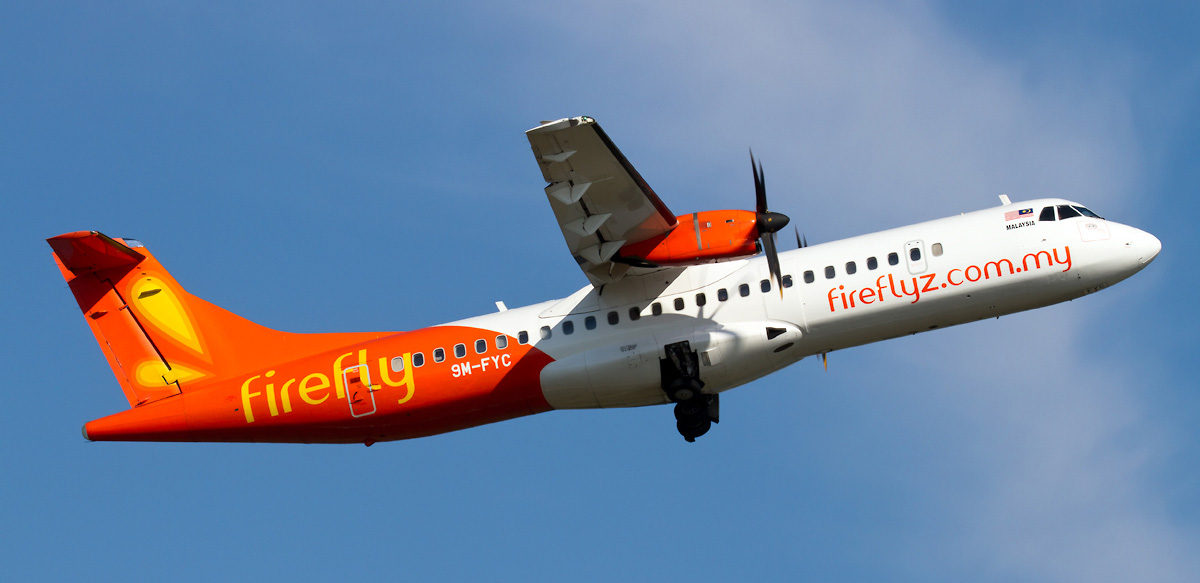 Malaysia's Firefly Aims To Increase Services To Singapore
Leithen Francis, 21 Nov 2017
3 min

read
Malaysia Airlines' turboprop operation Firefly anticipates it will begin serving Singapore's Seletar Airport in next year's third or fourth quarter when the new passenger terminal there is completed.
The airline's CEO, Ignatius Ong, says this timeframe is based on discussions they had with Changi Airport Group (CAG), manager of Seletar Airport.
Seletar is primarily a business aviation airport, but CAG has decided that when the new passenger terminal there is built, turboprop operators such as Firefly will have to vacate Changi Airport and relocate to Seletar Airport. In the meantime, turboprop operators are unable to increase services to Changi Airport.
Ong says once Firefly relocates to Seletar it hopes to increase services on the Singapore Seletar- Kuala Lumpur Subang route to make it even more convenient for business travellers. Subang Airport is popular with business travellers because it is a smaller airport – so easier to get in and out of – and it is nearer to downtown than Kuala Lumpur International Airport.
Ong says, however, that CAG has yet to commit to giving Firefly more slots at Seletar, arguing it is better to wait closer to the time when the terminal is ready before making such commitments.
Firefly will be the main commercial operator at Seletar, says Ong. Although industry observers say Lion Group's turboprop operation in Malaysia, Malindo Air, is likely to move in on the route once the traffic rights become available with completion of the new passenger terminal at Seletar Airport.
Malindo and Firefly are competing against one another in the Peninsula Malaysia market and have been involved in intensive price competition for many months now, leading to lower margins.
Ong says Malindo's decision to add more ATR 72-600s has led to over-capacity in the market. It has meant Firefly has had to respond by cutting its own capacity. He says Firefly operates 12 ATR 72-500s but last year phased out its six ATR 72-600s.
Besides fierce price competition in the market, Firefly and other Malaysian carriers have also suffered from the sharp devaluation of the Malaysian currency. Many of the airlines' costs are in US dollars.
Ong also says fuel prices in recent months have been moving higher, making it harder to be profitable. "Fuel is now around US$75 a barrel, but six months ago it was high 50s and low 60s."
He says the only solace for Firefly is that the price competition and over-capacity it faces, is less severe than what the jet operators – Malaysia Airliners, Batik Air and AirAsia – currently face at Kuala Lumpur International Airport.
Ong argues that civil aviation regulators should be more involved in regulating the market to ensure airlines are prevented from dumping too much capacity into the market.
Firefly's decision to reduce capacity has meant it has also withdrawn from some international destinations, namely Krabi and Koh Samui in Thailand and Medan and Pekanbaru in Indonesia. Ong says Firefly tried to develop these routes using ATR 72s, but it found these markets were still too small. He says Koh Samui and Krabi are promising tourist destinations, but the plethora of low-cost carriers offering cheap flights to more well-known tourist destinations such as Bangkok, Phuket and Bali means it is very hard to develop these newer, smaller tourist destinations.
One bright spot for Firefly is its services to Singapore where it is the only turboprop operator on the Kuala Lumpur (Subang)-Singapore, Kuantan-Singapore and Ipoh-Singapore routes. This is by virtue of the fact, it was the first to serve these routes and Singapore is no longer granting traffic rights to other turboprop operators until Seletar Airport opens next year.
Ong says Firefly has told CAG that if it wants Seletar Airport to be a proper commercial airport, it needs to install an instrument landing system (ILS), so airlines can land there at night or in times of poor visibility.
Leithen Francis
Leithen is based in Singapore and has over 17 years' experience working for news organisations. He is the former deputy Asia editor of Flightglobal and the former Asia editor of Aviation Week. Leithen has a BA in journalism from RMIT University in Melbourne, Australia.
Related posts
SUBSCRIBE TO OUR NEWSLETTER