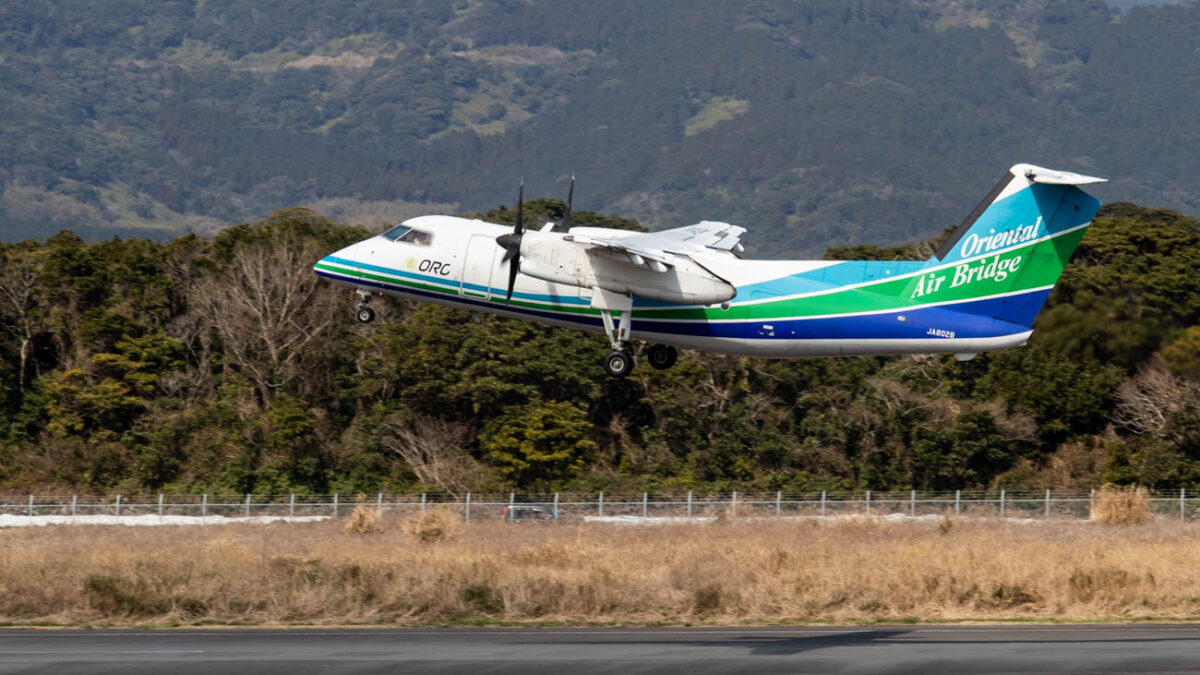 Japanese regional operator Oriental Air Bridge is investigating the cause of an engine problem on one of its De Havilland Aircraft of Canada Dash 8 turboprop aircraft.
The airline says the aircraft was doing a scheduled flight from Iki Island to the southern Japanese city of Nagasaki on the 20 October when the engine power output and propeller speed increased unintentionally.
The pilot then stopped the engine – in accordance with procedure – and notified air traffic control before proceeding to Nagasaki.
It says the engine incident occurred at around 08:50hr local time when the aircraft was cruising and that the Dash 8 arrived at Nagasaki airport at 9:17hr. Details online show that this flight is scheduled to depart from Iki Island at 8:40hr and arrive at Nagasaki at 9:10hr.
Oriental Air Bridge says it apologizes for the concern that the incident caused to passengers and it is now working to determine the cause of the incident.
It says it is taking measures, with regards to maintenance, to see that it never happens again.  The Dash 8 series are powered by Pratt & Whitney Canada turboprop engines.
Oriental Air Bridge operate three Dash 8-200s, that are more than 20 years old, and it also operates three Dash-400s on lease from All Nippon Airways.
The Nagasaki-based airline earlier announced it plans to replace its Dash 8-200s with ATR 42-600 aircraft. In July it ordered its first ATR 42-600 and said at the time the aircraft is due to be delivered by the end of October and go into commercial operation May-July next year.
Related posts
SUBSCRIBE TO OUR NEWSLETTER