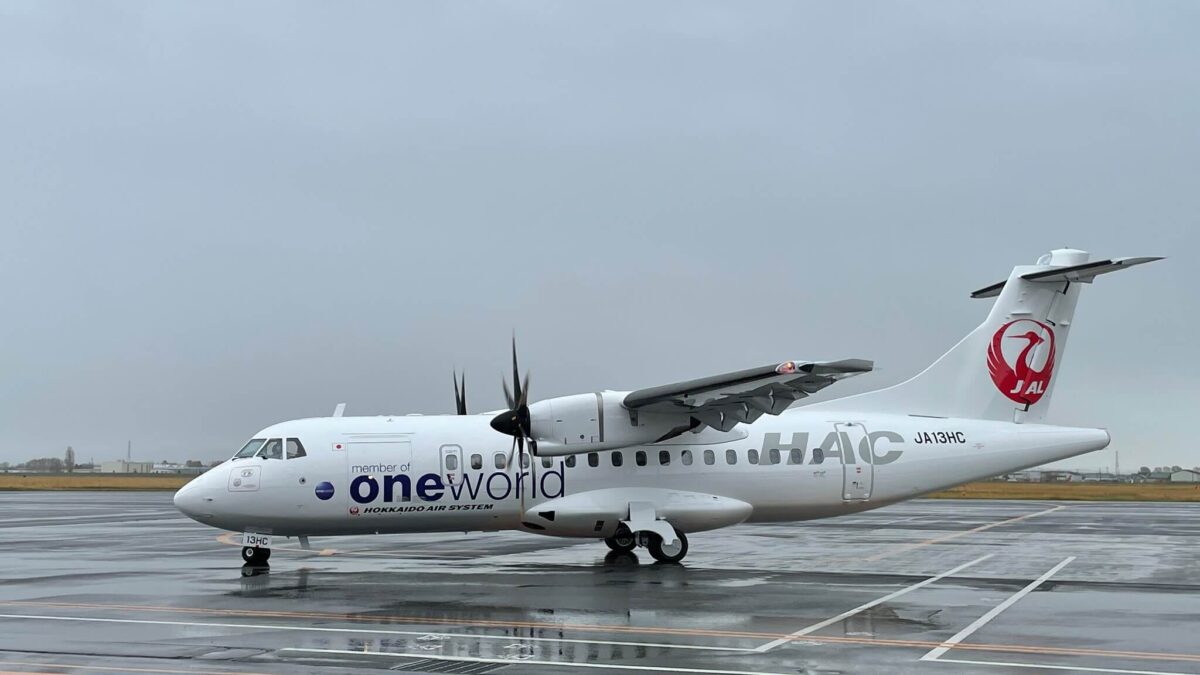 Hokkaido Air System (HAC) has started using satellite navigation on board its ATR aircraft so, in bad weather and when there is poor visibility, it can descend lower on approach into airports and decide better whether it is safe to land.
Using satellite navigation means the ATR aircraft can descend to 257ft (78m) whereas previously the minimum it could descend, without seeing the ground, was 380ft (116m).
Pilots need to see the airport runway in order to land, so being able to descend to 257ft means there is more likelihood that the pilot can see the runway and land in bad weather.
HAC says it anticipates that having the satellite navigation system will lead to fewer flight delays and fewer cancellations due to bad weather and poor visibility.
Before the satellite navigation system, the pilots were relying on the airport's instrument landing system (ILS).
HAC says it worked with Japan's ministry of transport and civil aviation authorities to have the satellite navigation system approved.
It says it is now using the satellite navigation system at Hokkaido's Sapporo Okadama Airport, Kushiro Airport, Okushiri Airport and Rishiri Airport.
The system will be progressively introduced at other airports in the country, it adds.
HAC operates three ATR 42-600 passenger aircraft.
Feature picture shows a HAC ATR 42-600. 
Related posts
SUBSCRIBE TO OUR NEWSLETTER