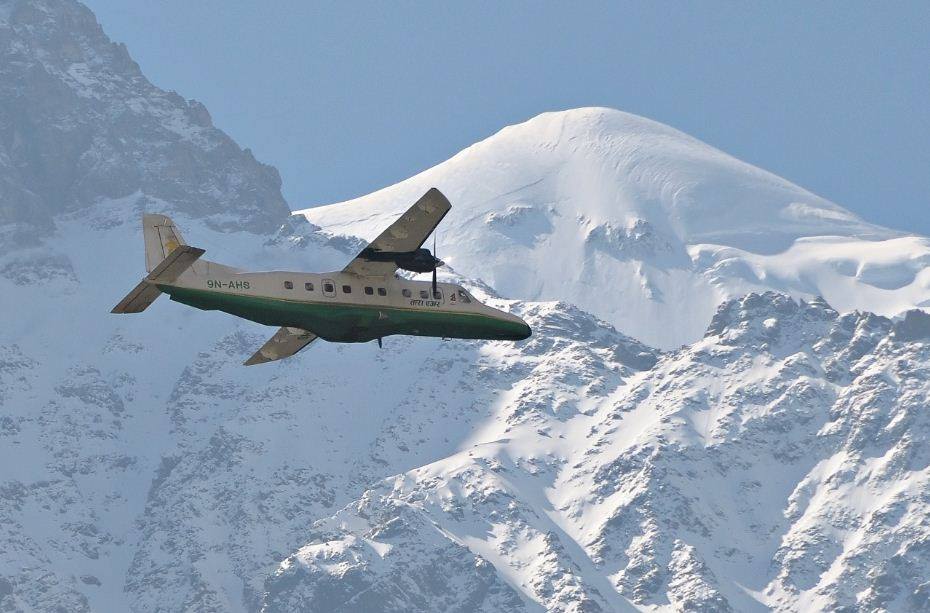 Tara Air, a subsidiary of Nepal's Yeti Airlines that operates short takeoff and landing (STOL) aircraft, is one of a handful of air operators focused on serving mountain airstrips. 
The airline's STOL aircraft are often the only way in and out of the Himalayas, except for narrow mountainous paths that turn an hour's journey into a multi-day trek, says Yeti Airlines' senior operations manager Santa Prajapati. Tara Air, for instance, flies to Lukla Airport's 527m-long runway, which is famously known as the airport used to access Mount Everest, Prajapati adds.
"This is the hardest airport to fly to in the world. Other than frequent low visibility conditions, the runway is bounded by hilly areas with buildings on three sides, and a steep drop into the valley at the end of the runway. Our STOL aircraft need to be very reliable," Prajapati says.
The airline transports tourists to airports like Lukla, but also provides essential air services –both passenger and freight – for locals, he adds. The alternative – carrying goods and necessities such as medicine by foot – is not feasible, Prajapati says.
"We also perform a public service where we ferry non-combustible rubbish from groups and communities in the Everest area back to Kathmandu. Bottles and aluminum cans are hard to incinerate in the mountains so we fly it back. We do this in the low season for tourism, using extra space in our aircraft," Prajapati adds.
The airline flies three Dornier 228-212s, one Dornier 228-201, two de Havilland Canada Series 300 Twin Otters and one Viking Air Twin Otter.
The Dornier is also a mainstay of mountain airline Sita Air, while a third mountain airline called Summit Air uses Let L-410 and Cessna 208B Caravans.
"The civil aviation authority has a rule making it difficult to import aircraft older than 20 years of age because of safety reasons. This means we don't have much choice when it comes to choosing the STOL aircraft," Prajapati says.

Edward Eng
Edward is based in Singapore. He writes stories on regional aviation across the Asia-Pacific region and has a background on covering socio-political issues. Edward holds a BA (Hons) in Philosophy, Politics and Economics from the University of Warwick in the UK.
Related posts
SUBSCRIBE TO OUR NEWSLETTER