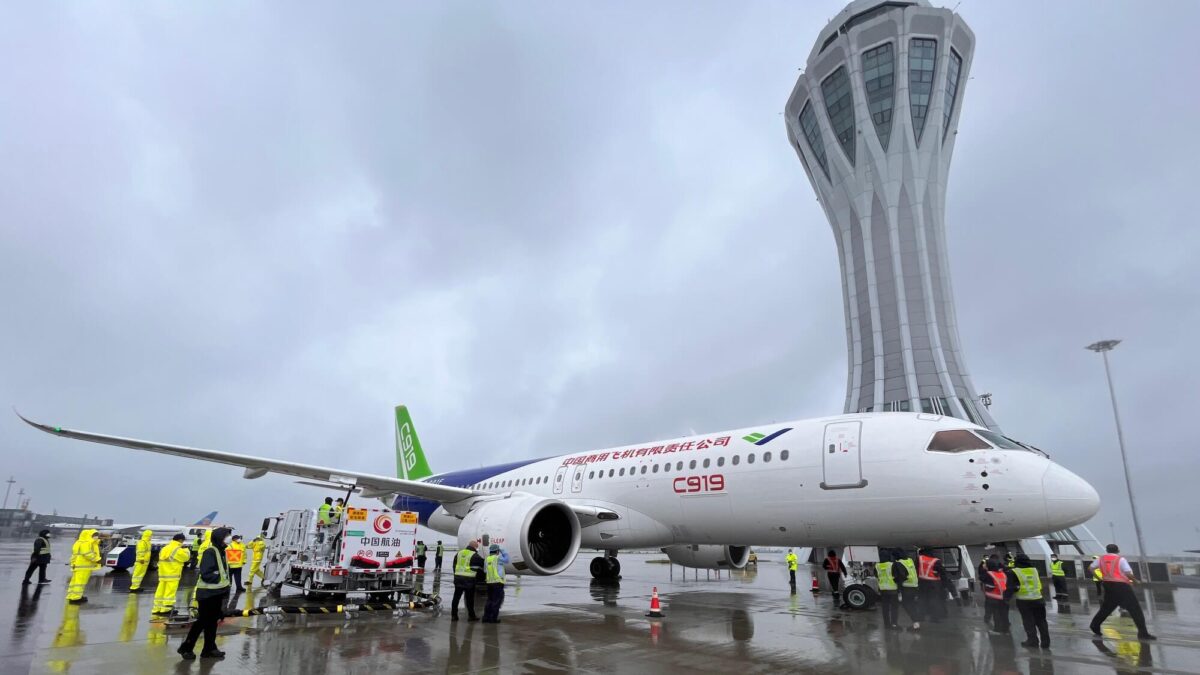 There is a growing expectation among China's state-owned media that the Commercial Aircraft Corporation of China (Comac) C919 is about to receive its type certificate.
Some state-owned media, without citing sources, has even said issuance of the type certificate and delivery of the first aircraft to launch operator China Eastern Airlines could occur as soon as this month.
But Comac has yet to respond to these reports. The official line from Chinese authorities is that the C919 will receive its type certificate and have first aircraft delivery sometime this year.
The state-owned media's heightened coverage of the C919 appears to be sparked by reports that Comac flew on 13 September two C919 aircraft, registration B-001F and B-001J, from Shanghai Pudong International Airport to Beijing Capital Airport. Comac is based in and has the C919 final assembly line in Shanghai, but Beijing is the political capital.
The 20th National Congress of the Chinese Communist Party is due to be held in Beijing, starting 16 October, the most important political meeting in China this year.
China has stopped taking delivery of Boeing 737MAX aircraft, although it has continued to receive Airbus A320neo aircraft on order. The 150-190 seat C919 is a direct competitor to the 737MAX and A320neo.
Feature picture shows the C919. 
Related posts
SUBSCRIBE TO OUR NEWSLETTER